YOUR GO-TO TEAM FOR BUSINESS TECHNOLOGY
Comprehensive, scalable, cost-effective cloud, IT and network services
That's what we do, and we're really good at it
Network Security, IT Support, & Cloud Services
That's because eMazzanti engineers aren't just highly innovative and technically minded, we're also excellent listeners and communicators. We take your unique business needs to heart. The solutions we bring to your table meet the highest industry standards, effectively and efficiently resolve your most pressing issues and optimize the way you want to work moving forward.
You get the best results for the best value—and support for your ongoing success. As we leverage your existing hardware and software investments, we get new solutions up and running as quickly as possible. From troubleshooting against future bottlenecks and ensuring scalability to providing you and your team with reliable training and support, we've got you covered every step of the way.
Where are our Clients?
We serve clients from all over the world.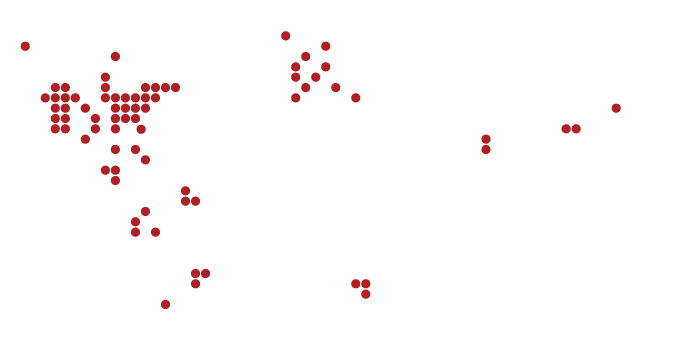 Critical to our success as a company has been our ability to accommodate the global infrastructure requirements of our customers. Each red dot in the world map above represents a global location where eMazzanti currently supports 10 or more customers. eMazzanti has endeavored to build a global network of vendors and partners that allow us to to support our customers technology needs throughout the world in a highly effective fashion. This graphic is representative of eMazzanti's philosophy to provide superior support to our customers regardless of where they are located.
Watch what our customers are saying
eMazzanti has the best Customer service. Every time I have a problem they are willing to help me no matter how long it takes them. I remember that on Christmas Eve, Chaminda Marabage help me with a big problem that I was having in one of our Pandora Stores. Even though it was really late and they were closing, he stayed on the line with me until everything was resolved.
Quick service, knowledgeable staff – always great at getting us back up and running when we need it most!
eMazzanti has provided computer support to my firm for approximately eight years. They are extremely knowledgeable and fairly priced given the high-end level of service they provide. However, they are also long-term partners. They think strategically about your individual business (large or small) and how they can enhance your productivity and ultimate profitability by providing computer products tailored to your needs.
eMazzanti is an industry leader and continue to provide us with new technologies that drive efficiencies in our business.