Enterprise-grade HR Solutions for Your Business
eMazzanti Technologies, ADP Workforce Now, and the cloud now make it possible for businesses of all sizes to enjoy enterprise-grade human capital management (HCM) solutions with no large up-front investment in time and money.
Whether it's easy-to-use payroll software with time and attendance tracking, recruiting, or benefits management, we set you up quickly to manage the people side of your business, so you focus more time on strategy, clients, and revenue growth.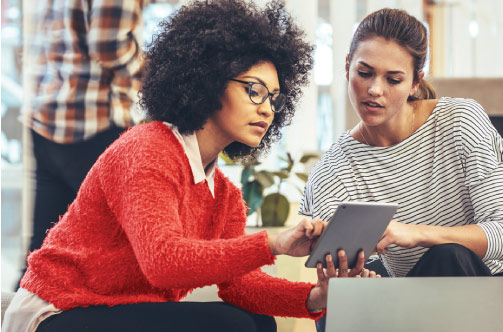 ADP Workforce Now handles all your HR, benefits, talent management, employee management, and payroll responsibilities.
Payroll & Time & Attendance Tracking
Extensive Marketplace Options
As an ADP preferred partner, eMazzanti's Workforce Now Team offers select eligible clients valuable professional services to optimize Workforce Now and:
Streamline payroll and core HR processes
Improve operations, reduce manual effort, and consistently apply policies
Automate and simplify benefits administration
Accelerate employee engagement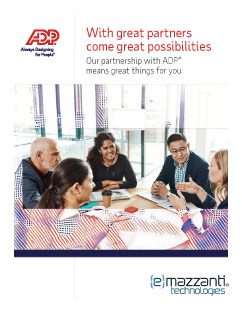 It's a match made for ambitious organizations like yours
Companies are often frustrated by the gap between expectation and reality when it comes to investing in and implementing HCM technology.
That's why we've chosen to join the ADP® Partner Advantage Program — and to bring the benefits of this exclusive relationship to your business.
Schedule a meeting to discuss how ADP Workforce can help your business.
Please contact our team or complete the form.
A representative will contact you shortly.
Powered by eMazzanti Technologies