Bring Microsoft Teams experience to every space and user
Business travel
restrictions
Telemedicine for
non-urgent diagnosis
Working Remotely With Yealink Voice and Video Device Solutions for Microsoft Teams
The global outbreak of coronavirus has affected the work and lives of millions. During this crisis, the entire eMazzanti team is working closely with our partners to provide you with broad portfolio of certified Yealink Voice and Video Device Solutions for Microsoft Teams and support as much as possible.
eMazzanti will help you to find the best device solution. We hope you and those around you will stay safe, healthy and calm.
Let's get through this together.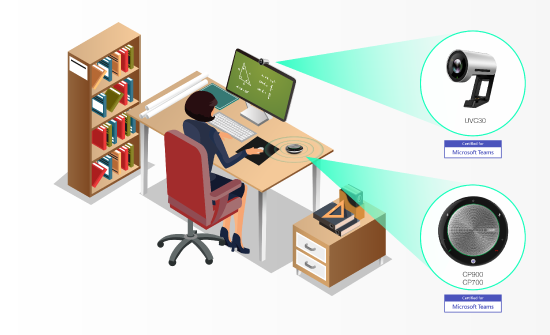 For personal daily routines
The Yealink UVC30 camera and/or the CP700/CP900 speakerphone make working from home easier and more productive.
Ultra HD 4K camera
Auto-framing
120° field-of-view
Excellent sound quality
Premium full-duplex performance
Yealink Optime HD Voice
Noice-canceling
Connect via the USB cable and Bluetooth (for the CP700 and CP900)
Plug-and-play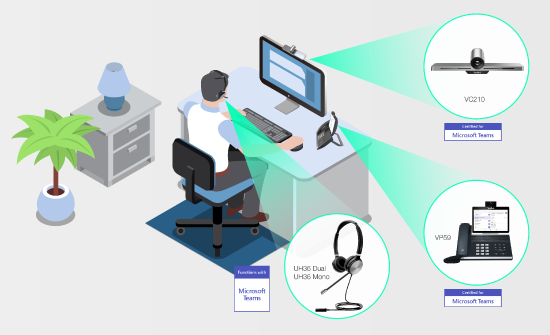 For business meetings from your home office
The Yealink VC210 video collaboration bar, the VP59 video phone and the UH36 USB headset each provide all the features needed to join an individual or group meetings.
Eight-inch touch screen
Native Microsoft Teams experience
Unparalleled audio experience
Excellent meeting experience
HD audio & video quality
Noice-canceling microphone
All-in-one design
Easy installation
All-day comfort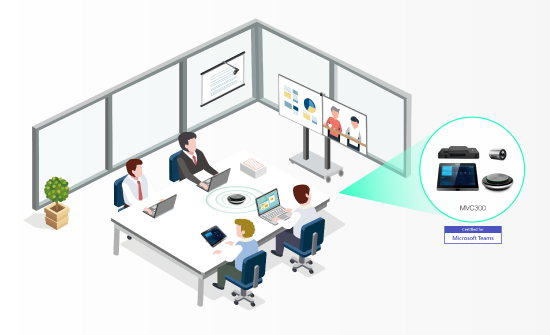 Business travel restriction
Four different sets of MTR devices allow users to meet various remote meeting requirements and overcome business travel restrictions.
Yealink MVC series for Microsoft Teams Room

Premium audio and video meeting experience
Microsoft Teams certified
Native Microsoft Teams experience
Capture a Whiteboard image
Sync up to a shared meeting screen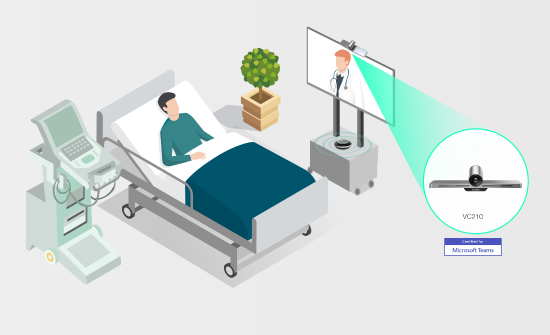 Telemedicine for non-urgent diagnosis
The Yealink VC210 collaboration bar allows doctors to interact with their patients remotely, improving efficiency, saving time/money and so on.
Quick and easy deployment
Easy installation with just 3 cables
Ultra HD 4K camera
Auto-framing
120° field-of-view
Pre-installed Teams application
Native Microsoft Teams experience
Submit your request or download a brochure