IT Services for Manufacturing
Boost your business's productivity to a whole new level
Whether you are looking to add IoT technology to your manufacturing line, or move from excel spreadsheets and quickbooks to affordable industry leading ERP systems with Microsoft Office 365D, eMazzanti can help you implement IT services for manufacturing and make changes that will have an impact to your customers and your bottom line.
Smart technology planning from an experienced consultant, who specializes in IT for Manufacturing, can help you grow your business at an accelerated pace. Whether it is expanding your manufacturing line, enhancing your cybersecurity measures, or making sure your customer experience is digitally optimized, the role that the right technology plays inside your organization is critical.
In fact, your scalability depends on having the right partner to help you digitally transform processes in all areas of your organization from manufacturing to your go-to-market strategy.
eMazzanti Technologies has skills and know how to help you address process improvements and take on new initiatives so you are part of the Industry 4.0 transition.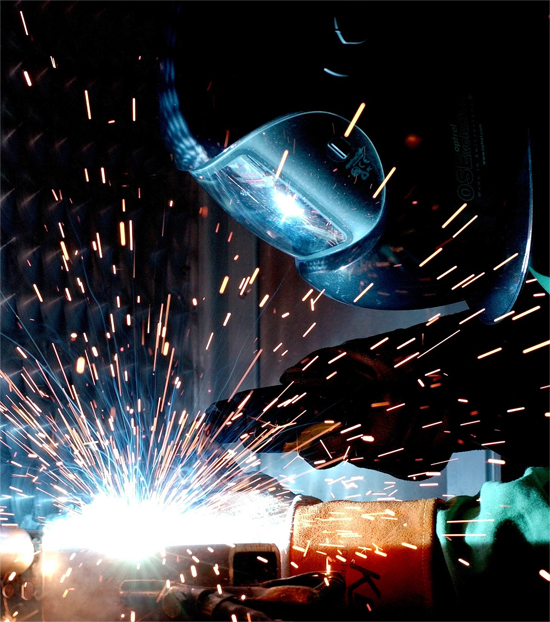 Keep your company's most sensitive data safe
Staying secure is no longer optional. Hackers are hungry for your data, and even the smallest slip-up, can let them in. Attackers are getting smarter, but so are we. The digitization of automation and manufacturing processes and the corresponding supply chains expands existing cyber-attack surfaces and creates new ones every minute of every day.
We will keep your company's data safe with our Cyber Security IT services for Manufacturing: expert consultation, management, and crisis control, along with monitoring the dark web for stolen credentials. Prevention is your only defense. We will also ensure all your security software is comprehensive and up to date, your emails protected, Wi-Fi secure and your data encrypted – all while monitoring your network round the clock for suspicious activity."
Watch the video and Read our Case Study about our collaborative relationship with leading manufacturer Jarchem.
When Jarchem Industries decided they needed to update their computer systems, they found eMazzanti Technologies who brought them the latest cutting edge technology beginning with a modern platform.

eMazzanti offers a comprehensive set of IT services for Manufacturing that will get you 365° covered
With software applications and data now in the cloud, networks are the gateway to everything your employees need to do their jobs.
Network devices like switches, routers, and firewalls form that vital connection between your business and the cloud and if a problem causes the network to go down, your business grinds to a halt.
In the past, desktops, business apps, and critical infrastructure were all located behind the firewall. Today, more and more is happening off-network. eCare Secure Route is the first line of defense.
You can stop phishing and malware infections earlier, identify already infected devices faster, and prevent data exfiltration with our IT solutions.
Digital credentials, such as usernames and passwords, connect you and your employees to critical business applications, as well as online services. 
Unfortunately, criminals know this. Digital credentials are among the most valuable assets found on the Dark Web. eCare Dark Web Monitoring helps to keep you safe.
Keep things running smoothly with 24/7 IT support
Your IT implementation and support has to be flawless to be successful in running your operations. Your business relies on technology today in a thousand different ways. To keep it all connected and running smoothly you need an IT Services provider who is with you 24 hours 7 days week. 
eMazzanti's in house 24/7 IT support keeps you focused on your business, which is where you need to be. We help by assisting with everything from basic troubleshooting to the extremes of the fated blue screen of death. Our engineers are expertly trained to address and remedy what ever you need, whenever you need it. 
Take a moment and speak with an eMazzanti representative today and we'll show you how you can rest easy and focus on what matters which is your business.
24/7 Help Desk
Service Level Agreement
Ticketing System
Patch Management / OS Updates
Proactive Network Maintenance
Central Antivirus / Spyware Management
for Desktops and Laptops 
Temporary File Cleanup with Uptime / Disk
Space Analysis 
Network Monitoring and Notifications
Documentation / Reporting
S.M.A.R.T. Predictive Disk Health
Performance Monitoring
Backup Monitoring
Customer experience is everything
If you are interested in maximizing resources, reducing hardware costs and improving your connectivity – you should consider moving your IT Infrastructure to the Cloud. 
Whether your strategy is a full Cloud deployment or a hybrid situation, we can show you the most impactful way you can run your business efficiently and scale as your business needs change. Cloud technology gives you the ability to access servers, storage, databases and a broad set of applications as a way to get and keep you connected to your executives, your staff, your vendors, and most importantly your customers. 
Manufacturing firms also have the benefit of using
cloud-enabled devices with dashboard reporting to manage and maintain production lines producing superior quality products.
Another great collaboration testimonial with Shinola
Bike, Watch and Accessory manufacturer, Shinola Detroit, discuss how eMazzanti Technologies IT services specific for the manufacturing industry are integral to the productivity and success of their business.
"I can't say enough about the great people at eMazzanti. We have worked with these folks for four years and I could not be happier.
The staff is professional and personable and incredibly knowledgeable. Four years later this wonderful company adds value to me and our entire company with each interaction…Great company."
"Carl and his team at eMazzanti provide terrific network & IT support. Their knowledgeable team members really help put our staff at ease with any IT issues that we come across.
I highly recommend working with eMazzanti for all business technology-related concerns."
Whether you are in New York, New Jersey or anywhere in the World, we will be able to help you achieve your business goals
Latest Blog Posts about Manufacturing
BRING YOUR BUSINESS TO THE NEXT LEVEL WITH OUR IT SOLUTIONS FOR MANUFACTURING