Jarchem Goes All-in with eMazzanti to Build a Modern, Secure Chemical Business
"eMazzanti has brought to us the ability to have a strategic plan moving forward and to not let the technology hold us back. We have the right tools in place so we can go and sell chemicals."

Art Hein, Managing Director, Jarchem Industries, Inc.
With expert IT services from eMazzanti Technologies, JARCHEM Industries, Inc. (Jarchem) optimized business processes and modernized IT systems by updating PCs and servers to the latest Microsoft technologies. Backup and business continuity solutions from eMazzanti make the business more secure and disaster-resistant, while anywhere access to files enable growth and increase productivity for executives and employees.
Business Needs
Responsive Service
Jarchem built its business on custom solutions, rapid service and anticipating customers' needs. "We sell the chemicals our customers are not buying yet," related Dennis Boyd, vice president, sales and marketing, Jarchem. "We are going to customers to understand their issues and supply chemistry they weren't aware existed to solve their problems."
Jarchem's approach had served them well, but years of growth slowed business processes. "We pride ourselves on moving quickly," stated Art Hein, Managing Director. "As we grow we don't want to be monolithic and slow."
The Right Tools
An assortment of software and hardware had accumulated over the years. "We had seven different versions of Windows software on a variety of machines," stated Hein. "We really had no IT strategy. It impacted us in a lot of different parts of the business."
Boyd would cut and paste Excel files to create sales reports and forecasts, which delayed decisions. "The sales representatives were having difficulty opening up the forecasts and customer documents, which caused additional delays getting action on decisions," stated Boyd.
As the volume and complexity of the business increased, it was apparent to Hein that their old tools couldn't keep up. "Computers are so integral to what we do," stated Hein. "We've hired smarter people with computer skills. We need to have the right tools in place so they can go and sell the chemicals."
Reliable Backups
Jarchem is located in an industrial area with unreliable power. They used VMware on their servers but had some problems with it. "There were RAM limitations, and issues saving states when the power failed," explained Carl Mazzanti, CEO, eMazzanti Technologies. They needed reliable backup and business continuity solutions to safeguard critical business data.
Remote Access
Jarchem employees increasingly required remote access. "Five years ago everyone worked out of the New Jersey office. Now we have international employees and others who work from home," explained Hein. "When we're travelling visiting customers, it's hard to carry all the paperwork and know what you need before you go."
Solution
All-in with eMazzanti
For two years Jarchem considered alternatives while they patched their legacy systems. "We interviewed IT companies and explored different technologies," stated Hein. "We wanted everything to be Microsoft," added Al Deraney, director materials management. "It made perfect sense because of the continuity with Microsoft Office."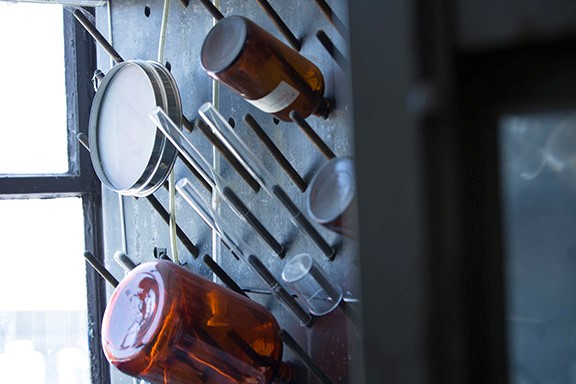 Jarchem reviewed their options and selected eMazzanti Technologies to update their aging systems. "We liked eMazzanti's proposal the best," stated Hein. "It was a big decision but we decided to go all-in and bring everything up to date."
With expert consulting from eMazzanti, Jarchem updated PCs and servers to the latest Microsoft technologies, including Windows 8, Windows Server 2012 R2 with Hyper V, Office 365 for business and SQL 2012. "It was important that the solutions we offered help them to grow efficiently and got them to be a modern business," stated Mazzanti.
New computers in the plant will streamline operations. SQL Reporting services will deliver reports and forecast data automatically from their ERP system. Office 365 and Remote Desktop Services add mobile access. "eMazzanti brought everybody up to the same level with Windows 8," stated Boyd.
eMazzanti consolidated Jarchem's servers and replaced VMware with Hyper-V virtualization, to deal with the power instability in the area. "Now, the batteries talk to Hyper-V in a way to save states before power drops off," related Hein. Systems are automatically replicated off-site every 15 minutes for fast disaster recovery. If one machine dies the other one takes over.
eCare Business Continuity, Disaster Recovery and Managed IT services from eMazzanti complete the solution. eCare includes 24/7 network monitoring, and the weekly application of patches to servers. "ERP vendors typically don't provide that service," stated Mazzanti. "Jarchem works very hard to anticipate their customers' needs. eCare proactive maintenance is a perfect fit to support that objective."
Benefits
Optimized ERP
With deep manufacturing experience, eMazzanti is helping Jarchem get the most from their ERP system investment. A predictive ordering process provides the business intelligence to anticipate customers' needs and keeps everyone up to date. "Modern IT systems drive revenue growth," stated Mazzanti. "We understand the imperative in manufacturing to anticipate customer needs."
Business Continuity
Reliable replication and backups protect Jarchem's business data from natural and man-made disasters. "Having a business continuity plan and the systems we have will definitely make me sleep better at night, even when the power fails," stated Hein. eMazzanti's solution reduced the number of servers by four keeping TCO to a minimum while improving redundancy and data security.
Hyper-V is included with Windows Server 2012 R2 Datacenter, which also helped to keep the cost down. "In the chemical business with super-tight margins you try and stretch your dollar as far as you possibly can," stated Mazzanti.
Faster Business Processes
Tracking sales and creating sales forecasts are now much quicker. "With the new tools we have and everyone on the same version of the software, the one hour forecasting process will shrink to five minutes and give sales direct access to what I have," explained Boyd. "I am seeing improvements already."
Anywhere access
With Office 365 and Remote Desktop Services, Jarchem's international, telecommuting and travelling employees have full access to their product, sales and customer information from their Windows 8 devices. "It helps us to be responsive and fast; all the unique things we prided ourselves on in the past," stated Hein.
"I can use any smartphone, any tablet anywhere in the world." added Deraney proudly. "I have my spreadsheets, my outlook my access; wherever I am—a couple of clicks and I'm at my desk."
Moving Forward with Confidence
Modern, reliable technologies from eMazzanti provide Jarchem with a more stable operating environment, enable predictive customer service and increase productivity, giving employees more time to focus on what they do best, growing the company with innovative chemical solutions.
"eMazzanti has brought to us the ability to have a strategic plan moving forward and to not let the technology hold us back. We have the right tools in place so we can go and sell chemicals.
Watch the video
Customer: JARCHEM Industries, Inc.
Website
Customer Size: 40 employees
Location: New Jersey
Industry: Manufacturing
Profile
JARCHEM Industries, Inc., founded in 1978, is a manufacturing and marketing company with Personal Care, Industrial Salts and Specialty Chemicals business units. JARCHEM® sells products on a global basis utilizing a direct sales staff as well as an extensive network of worldwide agents and distributors.
JARCHEM's Specialty Chemicals business unit in a world leader in Specialty Oleochemicals and the Personal Care business unit is one of the largest suppliers of innovative cosmetic ingredients.
Software and Services
Windows Server 2012 R2 Datacenter with Hyper V
Windows 8 Pro
Office 365
SQL 2012
Hardware
Lenovo ThinkPad Twist tablet PCs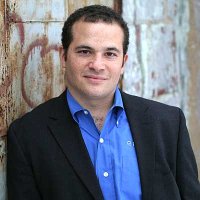 Carl Mazzanti is Co-Founder and President of eMazzanti Technologies, Microsoft's four time Partner of the Year and one of the premier IT consulting services for businesses throughout the New York metropolitan area and internationally. Carl and his company manage over 400 active accounts ranging from professional services firms to high-end global retailers.
eMazzanti is all about delivering powerful, efficient outsourced IT services, such as computer network management and troubleshooting, managed print, PCI DSS compliance, green computing, mobile workforce technology, information security, cloud computing, and business continuity and disaster recovery.  
Carl Mazzanti is also a frequent business conference speaker and technology talk show guest and contributor at Microsoft-focused events, including frequent prominent roles at the Microsoft Inspire (Worldwide Partner Conference / WPC).
Carl, a serial Entrepreneur, gives back to the community through Entrepreneur teaching engagements at Georgetown University, the company's ocean wildlife conservation effort, the Blue Project, and Tree Mazzanti.