Email Deliverability Services
Are you confident that your email is getting through?

You rely on email for business critical communication, so you need to know your email has been delivered safely to your customers and prospects.
In addition, HACKERS are always looking to act like you and spoof your recipients to get THEIR credentials.  Setting up your SPF records makes sure your communication is authentic and safe.
CHANGE TO ACCURACY IN SENDING
To help maximize your email deliverability, implementing the right authentication methods is a huge step.
Sender Policy Framework (SPF) allows the owner of a domain to set a range of IP addresses and domains that are authorized to send email on behalf of that domain.
Making sure your SPF protocols are correct provides assurances to email recipients that illegitimate messages get quarantined immediately or rejected. The ultimate goal is allowing legitimate emails to be safely delivered as intended.
Improve SPF, DKIM and DMARC Compliance
Google, Yahoo!, Outlook.com and other inbox providers prioritize email from senders with proper DMARC, DKIM and SPF setups.
If you aren't monitoring your outbound email for compliance with the RFCs governing these standards, you are risking losing access to inbox providers.
That's over 1 Billion inboxes you could be missing! MXINSPECT provides the best solution for setting up and monitoring your DMARC, DKIM and SPF compliance rates.
Higher compliance rates mean better email deliverability and better email inbox delivery.
MXINSPECT helps you secure your online reputation
Is someone impersonating your email and ruining your reputation?
Are your email hosts and mass emailing partners harming your reputation? Do you even know?
If you are not monitoring your email systems for delivery, you don't know if your message is actually getting through or causing a security headache.
MXINSPECT has everything to protect your online email reputation!
Keep Your Email Senders Clean
MXINSPECT provides a complete analysis of the blacklist reputation for all of your email sending sources. No matter who is sending email on your behalf, your email reputation will be closely monitored to protect your email delivery and business from blacklisting.
MXINSPECT, as the experts in email delivery, have over a decade working with blacklists to ensure businesses like yours have the best email deliverability possible. Adaptive Blacklist Monitoring is the only comprehensive blacklist solution that adapts to the way you send email across all your email senders, protecting your business from one of the leading causes of email delivery failure.
MXINSPECT provides you with:
Regular monitoring of blacklist reputation of all your email senders.
Immediate alert to changes in your email reputation.
Autodetection of all your email senders.
Real-time adaptation as your email senders change.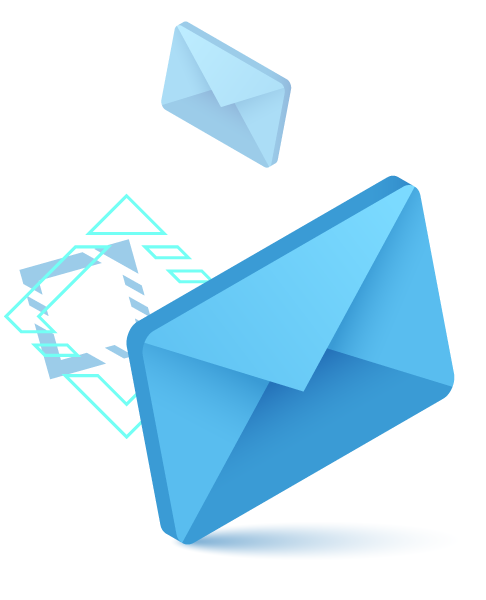 We provide everything for the proper configuration and on-going maintenance
of your email delivery settings.
Google is now requiring SPF records before they will deliver your email to an inbox. MXINSPECT checks for the presence of an SPF record, decodes the record in human readable tables and analyzes it against relevant RFCs. You will know how your SPF record looks to picky receivers like Google and how much of your email is passing SPF checks.
Google is also giving priority to companies that sign their email with a DKIM key. MXINSPECT gives you insight into your DKIM key setup how much of your email is passing DKIM authentication.
DMARC is very important for receiving feedback about potential abuse coming from your systems. With a valid DMARC setup, you can receive feedback on the reasons why your email has been refused, giving you insight into potential issues and needed changes to policy. 
Mail from a blacklisted server will be automatically refused by most companies so blacklisting is an important measure of your system's hygiene. MXINSPECT will checks the servers sending mail under your domain for blacklisting to guard your online reputation. MXINSPECT lets you know immediately when one of your servers is blacklisted and when your sending reputation is under threat.
BIMI is an emerging technology that improves your Marketing and your email deliverability. With a properly formatted BIMI record, inbox providers display your company's logo next to any email that passes DMARC. MXINSPECT analyzes and monitors your BIMI record to ensure that your logo is available to inbox providers for display. Because email must be DMARC compliant to display your logo, managing your email delivery and DMARC compliance through MXINSPECT is a business requirement.
IS YOUR SPF RECORD UP TO DATE?
Contact us to improve your deliverability today!