7 Instant Messaging Rules for the Workplace
Because of its efficiency and speed, instant messaging, or IM for short, has become a valuable interoffice tool for employees to exchange information and collaborate in real time.
The advantages of IM are clear. But there are drawbacks too. IM can be distracting; employees can waste time using it for personal conversations and IM technology is often not secure, leaving corporate networks more vulnerable to viruses and attacks.
And because of the informal nature of IM, it can sometimes lead to embarrassing or serious mistakes.
By following these seven rules for appropriate Instant Messaging on Workplace use, you can avoid common pitfalls and make the most out of this effective and convenient communications tool.
Rule 1: Follow company policy. While some offices encourage IM use, others frown upon it. Find out what your company's policy is and follow it. If your company doesn't have an IM policy, then use common sense as your guide.
Rule 2: Be professional. As with anything else you do in the workplace, keep your instant messages on a professional level. Refrain from bad-mouthing your co-workers, company or clients, or sharing too much personal information. Mistakes happen, particularly when you are messaging several different people at once, and you could send a message to the wrong person. Also, like e-mail, the content of your messages can be monitored and have HR and legal implications.
Rule 3: Keep confidential information confidential. Don't send confidential business information over IM. Because IM technology tends to be unsecured, with the added possibility that a public IM provider bypasses your company network security, it is all too easy for hackers to access your old conversation logs.
Rule 4: Mind your Ps and Qs. Just because it's IM doesn't give you free license to drop the use of grammar, punctuation and correct spelling. After all, if you send a message full of errors, the recipient may question your professionalism or your written command of the language. Also, when you leave out punctuation and don't follow proper sentence structures, you run the risk of confusing the person you're writing to.
Rule 5: Keep it brief. IM is ideal for short back-and-forth exchange or when you need a quick answer. Save longer "conversations" for the telephone, in-person meetings or e-mail. Also, once you have finished discussing the topic at hand, politely end the conversation. This way, both you and your contact can get back to work without being distracted by chit-chat or leaving the other person waiting for a response. "Thanks" is a good way to do this.
Rule 6: Observe IM conventions and etiquette. Instant messages can be extremely distracting – popping up on a recipient's screen often accompanied by a beep. To keep distractions on both sides to a minimum, turn the IM sound off, mute your computer or wear headphones. Also, set your status to reflect that you are on a call, away or busy so others know not to bother you. By the same token, don't pester someone whose status indicates that they are busy or who doesn't reply to you right away.
Rule 7: Don't mix business with pleasure. Many people have their friends and family on the same IM interface –WhatsApp, Microsoft Teams and Skype are popular providers – as their business contacts. During work hours, refrain from chatting with your personal contacts. Make it clear to Mom or your best friend that, unless it is an urgent matter, they shouldn't contact you when you are at work. This keeps unnecessary interruptions at a minimum, reduces the chances that you might send the message intended for your significant other to your co-worker, and may prevent you from getting into trouble with your boss.
As instant messaging in the workplace continues to grow in popularity, make sure you're aware of the rules for professional IM interaction. By following these IM dos and don'ts, you'll be a real IM pro in no time.
For other Tips for productivity and technology keep reading our Blog.
For any IT related question Contact Us today! 
eMazzanti Facebook: https://www.facebook.com/emazzantitechnologies/
reprinted with permission from the HP Small and Medium Business Website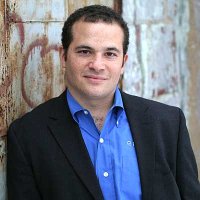 Carl Mazzanti is Co-Founder and President of eMazzanti Technologies, Microsoft's four time Partner of the Year and one of the premier IT consulting services for businesses throughout the New York metropolitan area and internationally. Carl and his company manage over 400 active accounts ranging from professional services firms to high-end global retailers.
eMazzanti is all about delivering powerful, efficient outsourced IT services, such as computer network management and troubleshooting, managed print, PCI DSS compliance, green computing, mobile workforce technology, information security, cloud computing, and business continuity and disaster recovery.  
Carl Mazzanti is also a frequent business conference speaker and technology talk show guest and contributor at Microsoft-focused events, including frequent prominent roles at the Microsoft Inspire (Worldwide Partner Conference / WPC).
Carl, a serial Entrepreneur, gives back to the community through Entrepreneur teaching engagements at Georgetown University, the company's ocean wildlife conservation effort, the Blue Project, and Tree Mazzanti.