Clean Up and Clean Out Your PC
Spring is a great time of year to reorganize the office and lighten your load. This should include taking some time to clear out unused applications and Internet clutter that has been building up inside your PC, as well as cleaning the dust and debris that has settled on the outside of your equipment.
A clean PC is a happy PC Every time you conduct business on the Web, bank online, download programs and delete applications, your computer creates a warehouse of cast-off files. This clutter could include: unwanted Web cookies, ActiveX® controls, browser plug-ins or documents, applications or Internet files you do not need to use. If left to accumulate, these unnecessary items will clog your hard drive, take up space, and slow down your system.
Here are some actions you can take to reduce the clutter, including specific instructions for Windows users:
Remove all temporary (temp) files, and empty the recycle bin. This is easy to do, and cleaning out these unnecessary files can boost the speed and performance of your PC. Anytime you install a new program, the files that are used to initiate the installation of the program end up as temp files. The only way they will ever be deleted to free up space is if you delete them. Here's how you do it:
In the Start Menu, go to Programs, Accessories, System Tools, and choose Disk Cleanup. When you see the Disk Cleanup dialog box, make sure the only boxes checked are Temporary Files and Recycle Bin, then click OK.
Defragment, or optimize your hard drive. This should be done each month. Disk defragmenting rearranges files, programs, and unused space on your computer's hard disk, so that programs run faster and files open more quickly. Windows offers a disk defragmenting utility, similar to the disk cleanup path described above:
In the Start Menu, go to Programs, Accessories, System Tools, and then choose Disk Defragmenter.
Clean out your Internet cache and history. This is another easy activity that will increase your PC performance. Here's how it's done:
In the Start Menu, go to Settings, Control Panel, Internet Options, and click the Delete Files button in the area titled "Temporary Internet Files." In the same dialog box, you'll see "Clear History"–click the button.
Uninstall unused or unnecessary programs. It is likely that you have downloaded some programs in the past that you no longer use, or programs that contain spyware or other information that you do not want to have on your computer.
In the Start Menu, go to Settings, Control Panel, Add/Remove Programs Scroll through the programs listed, and when you find one to remove, select the program and click the "Change/Remove" button. Follow the instructions that appear.
Don't neglect the outside Periodically cleaning the outside of your monitor, hard drive and keyboard is important. Like anything else, if your equipment is taken care of properly it will perform better and last longer. Before you begin cleaning, shut down your system, and unplug everything from the wall. Take care that nothing gets wet, and never try to dismantle any of your equipment.
Cleaning supplies you should have:
A couple of cans of compressed air – This invaluable cleaning tool is inexpensive and will blow away dust and debris from otherwise hard to reach places.
An anti-static, lint-free cloth for wiping down your monitor and computer. You can also find ready-made computer wipes that have a computer-safe cleansing agent already added.
An all purpose cleanser – You can create a mild detergent of water and rubbing alcohol, or water and ammonia, or purchase a computer cleanser from your local office supply store. To avoid any drips that could cause damage, make sure you apply the solution to your cloth first – not directly on the equipment you are cleaning.
Vacuum with an attachment for computer cleaning. This is one supply that is not necessary, but you can make computer cleaning easy with these specially designed vacuums. Always use them on their lowest setting.
Cotton swabs, soft toothbrushes or paintbrushes can also come in handy when cleaning your keyboard and mouse.
Find some time to give your PC a spring cleaning. In return for taking some time out to do this, your PC will reward you with optimal performance, and a longer life!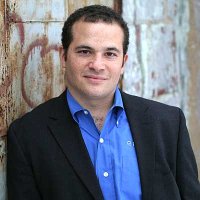 Carl Mazzanti is Co-Founder and President of eMazzanti Technologies, Microsoft's four time Partner of the Year and one of the premier IT consulting services for businesses throughout the New York metropolitan area and internationally. Carl and his company manage over 400 active accounts ranging from professional services firms to high-end global retailers.
eMazzanti is all about delivering powerful, efficient outsourced IT services, such as computer network management and troubleshooting, managed print, PCI DSS compliance, green computing, mobile workforce technology, information security, cloud computing, and business continuity and disaster recovery.  
Carl Mazzanti is also a frequent business conference speaker and technology talk show guest and contributor at Microsoft-focused events, including frequent prominent roles at the Microsoft Inspire (Worldwide Partner Conference / WPC).
Carl, a serial Entrepreneur, gives back to the community through Entrepreneur teaching engagements at Georgetown University, the company's ocean wildlife conservation effort, the Blue Project, and Tree Mazzanti.