Data security and risks involved in file sharing and cloud storage have been a huge topic.  How can you best communicate your security practices? Is your information safe?  An interesting view from 34 security experts on how security is critical in today's technical environment as published by Digital Guardian.  This blog posts features several security leaders discussing their viewpoint on data security including Carl Mazzanti.  Take a look at some excerpts or view the entire post and all the tips here.
Written By: Nate Lord
Published on: Wednesday July 22,2015
Source: https://digitalguardian.com/blog/communicating-data-security-risks-file-sharing-cloud-storage
"We asked 34 data security experts how companies can best communicate the security risks associated with file sharing and cloud storage to employees – see what the experts had to say.
With more enterprises moving to the cloud and more employees using file sharing and cloud storage services in the course of conducting business, effective communication regarding the inherent security risks associated with cloud computing is imperative. Cloud applications enable employees to create, store, and control more data than ever before, but with these new capabilities comes increased risk to sensitive enterprise data. As a result, cloud adoption must be met with a heightened focus on extending data security measures to the cloud."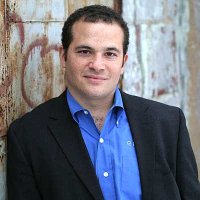 Carl Mazzanti
Carl Mazzanti of eMazzanti Technologies is continually in touch with the data security space and works aggressively to help his clients make the best security technology decisions. Mazzanti's opinions are informed by 14 years of consulting with growing businesses in the NYC area and internationally. As Microsoft, HP, and WatchGuard's partner of the year, eMazzanti Technologies has built the organization on data security and helping its customers by implementing data security policy and technology.
Companies seeking to communicate with employees regarding the security risks of file sharing and cloud storage should…
While shared cloud resources are efficient and can offer ease of use, they present a different set of human resource and security challenges not envisioned by many organizations. From company policies, to management communications and ongoing education, companies sharing their data in the cloud or with synchronization-based tools need to focus their security and educational efforts on data movement and the protection of that data. Staff who utilize cloud resources today often connect from non-secured devices. These devices might lack malware protection, updates, or any company policies for data protection. Further, the end-user (staff member) might be connecting to an open access point where the wireless traffic is being intercepted and replayed for malicious purposes. But more often than not, the simple loss of a mobile phone or portable media (laptop / tablet, etc.) containing unsecured company data is never reported to the proper administration within the organization. The data leak has the potential to be business-terminating in almost all scenarios. Communicating these facts via company policies and ongoing education will go a long way towards improving data security. Companies should trust their employees but verify that policies are being followed with regular security audits, preferably from an objective source.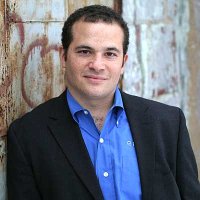 Carl Mazzanti is Co-Founder and President of eMazzanti Technologies, Microsoft's four time Partner of the Year and one of the premier IT consulting services for businesses throughout the New York metropolitan area and internationally. Carl and his company manage over 400 active accounts ranging from professional services firms to high-end global retailers.
eMazzanti is all about delivering powerful, efficient outsourced IT services, such as computer network management and troubleshooting, managed print, PCI DSS compliance, green computing, mobile workforce technology, information security, cloud computing, and business continuity and disaster recovery.  
Carl Mazzanti is also a frequent business conference speaker and technology talk show guest and contributor at Microsoft-focused events, including frequent prominent roles at the Microsoft Inspire (Worldwide Partner Conference / WPC).
Carl, a serial Entrepreneur, gives back to the community through Entrepreneur teaching engagements at Georgetown University, the company's ocean wildlife conservation effort, the Blue Project, and Tree Mazzanti.