December 2006


In this issue:

■

 

Welcome


■

 

Live Remote Assistance


■

 

Grow Your Business


■

 

Search Folders


■

 

Celebrating 5 Years




Outlook 2003
Search Folders – The easy way to find, read, and organize your email

When you look at your e-mail, are you overwhelmed by the way all of your messages pile up in your Inbox?

Are messages that you want to follow up on lumped in with those that you want to keep for posterity? Even if you file your e-mail in folders, you may sometimes get that uncomfortable feeling that once a message is filed, you'll forget where you put it. Search Folders can help.

Learn how Search Folders can help you sort, organize, and find your e-mail with minimal effort.

After completing this course you will be able to:

◘ Understand how Search Folders work.

◘ Use Search Folders to quickly sort, organize, and find e-mail messages.

◘ Create or modify a Search Folder.

◘ Save the results of a search as a Search Folder.

Welcome

eMazzanti Technologies

has spent over a half decade building up knowledge, experience and business insight. With this first issue we strive to share that knowledge with our readers, customers and friends.

There are many exciting changes coming in 2007 and this newsletter is just one means by which to communicate those changes.

Please do forward this message along to colleagues as we invite the growth of our reader base as the community grows. Should you receive this as a forward and want to read the archives or sign up for the next issue please visit www.emazzanti.net/email . From the website, access to tools, sign up forms and answers to frequently asked questions, are all readily available.

---

eMazzanti Technologies Announces Live Remote Assistance for Instant Technical Support

Thus far the acceptable response time for technical support was measured in hours. Today's announcement from eMazzanti Technologies raises the bar with the introduction of Live Remote Assistance so that customers can receive answers to their technical needs faster and from a geographically boundless area.

Additionally, Live Remote Assistance reduces technical customer service response times by over 50% and virtually eliminates on site work and travel time. In essence ask yourself if your firm, an associate or you would like a speedier resolution to a technical support problem.

When the answer is yes then Live Remote Assistance tool in combination with eMazzanti's staff is the answer. With the live remote-assistance tool, a member of eMazzanti's support team can view your desktop and share control of your mouse and keyboard to get you on your way to a solution.

---

Opportunities for growth may elude your competitors, but do you have the tools to react when they present themselves?

eMazzanti Technologies Business Consulting Services provide intelligent analysis of your business, from daily processes to your competitive landscape, and recognize opportunities to use technology to:  maximize productivity, streamline operations, and drive revenue.

To receive your complimentary copy of the report "10 Ways To Use Technology To Grow Your Business

Today

", please call 201-360-4400 or visit www.emazzanti.net/howto

---

eMazzanti Celebrates 5 Years

Rupert the Bear joins Carl Mazzanti (center-right) CEO of eMazzanti Technologies, in welcoming clients on August 23rd at the Bears and Eagles Riverfront Stadium. The event celebrated the Hoboken-based firm's five year anniversary which specializes in business network consulting.

All fans who attended the game that night were given an eMazzanti backpack at the stadium entrance to signify the firms sponsorship of that night's game against the Road Warriors. As the game began, eMazzanti owners Jennifer Shine and Carl Mazzanti were called onto the field to receive a proclamation prepared by Newark Mayor Cory Booker.

The proclamation was presented by Terrance Bankston, Director of Constituent Services for Newark, in honor of eMazzanti's 5th Anniversary and the firm's contributions to the city and the region.

Mr. Bankston then threw out a first pitch followed by eMazzanti's owners and two clients who have worked with eMazzanti since the company began.


eMazzanti Technologies  *  409 Washington Street #464  *  Hoboken, NJ  07030  *  201-360-4400
www.emazzanti.net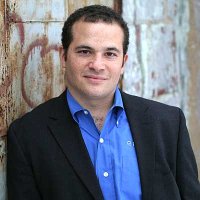 Carl Mazzanti is Co-Founder and President of eMazzanti Technologies, Microsoft's four time Partner of the Year and one of the premier IT consulting services for businesses throughout the New York metropolitan area and internationally. Carl and his company manage over 400 active accounts ranging from professional services firms to high-end global retailers.
eMazzanti is all about delivering powerful, efficient outsourced IT services, such as computer network management and troubleshooting, managed print, PCI DSS compliance, green computing, mobile workforce technology, information security, cloud computing, and business continuity and disaster recovery.  
Carl Mazzanti is also a frequent business conference speaker and technology talk show guest and contributor at Microsoft-focused events, including frequent prominent roles at the Microsoft Inspire (Worldwide Partner Conference / WPC).
Carl, a serial Entrepreneur, gives back to the community through Entrepreneur teaching engagements at Georgetown University, the company's ocean wildlife conservation effort, the Blue Project, and Tree Mazzanti.