eMazzanti moves up 31 spots to 160th in the 2015 MSPmentor annual global ranking of the world's top 501 managed services providers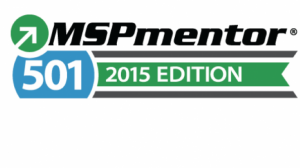 Hoboken, NJ ­- (Vocus) March 27, 2015 – eMazzanti Technologies, a NYC area IT consultant, improved its ranking on Penton Technology's MSPmentor list that identifies the world's top managed services providers (MSPs).
According to MSPmentor's March 26 announcement, eMazzanti Technologies moved up 31 spots from their 2014 ranking to 160th on the 2015 MSPmentor 501 Global Edition, an annual ranking of the world's top 501 managed services providers across the globe.
"With the digital transformation in business, companies are finding that outsourcing their IT makes them more competitive," said Jennifer Mazzanti, President, eMazzanti Technologies, "eMazzanti's improved ranking on the MSPmentor list shows a strong commitment to our customers' success."
The MSPmentor 501 Global Edition is based on data from MSPmentor's global online survey, conducted October-December 2014. The MSPmentor 501 report recognizes top managed service providers based on a range of metrics, including annual managed services revenue growth, revenue per employee, managed services offered and customer devices managed.
"We want to congratulate eMazzanti Technologies and look forward to covering their growth strategies in the year ahead," said Marcia Parker, Executive Director, Penton Technology Group.
This year the top MSPmentor 501 companies recorded higher recurring revenues than ever before. Combined, the total annual recurring revenues for all of MSPmentor 501 2015 companies reached a record high of $3.95 billion in 2014, up 26.5 percent year-over-year.
Other related resource information:
Disaster Recovery and Data Security Excellence Propel eMazzanti to Fifth Consecutive Ranking on Inc. 5000 List
Microsoft Appoints eMazzanti to SMB Partner Area Lead for New York City and New Jersey Areas
About Penton
Penton drives performance for more than 16 million professionals each and every day. They rely on us to deliver: Insights, information & workflow tools to inform critical business decisions; networking & community to engage them with industry peers & partners; and data & marketing services to advance their business performance & deliver ROI.
Penton is a growth company with a track record of strong performance and success and is backed by its co-owners: MidOcean Partners and U.S. Equity Partners II, an investment fund sponsored by Wasserstein & Co., LP.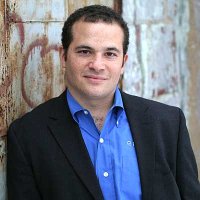 Carl Mazzanti is Co-Founder and President of eMazzanti Technologies, Microsoft's four time Partner of the Year and one of the premier IT consulting services for businesses throughout the New York metropolitan area and internationally. Carl and his company manage over 400 active accounts ranging from professional services firms to high-end global retailers.
eMazzanti is all about delivering powerful, efficient outsourced IT services, such as computer network management and troubleshooting, managed print, PCI DSS compliance, green computing, mobile workforce technology, information security, cloud computing, and business continuity and disaster recovery.  
Carl Mazzanti is also a frequent business conference speaker and technology talk show guest and contributor at Microsoft-focused events, including frequent prominent roles at the Microsoft Inspire (Worldwide Partner Conference / WPC).
Carl, a serial Entrepreneur, gives back to the community through Entrepreneur teaching engagements at Georgetown University, the company's ocean wildlife conservation effort, the Blue Project, and Tree Mazzanti.