New video to promote POS, PCI Compliance and Network IT services to retailers with Ninja-like expertise
Hoboken, New Jersey ­- (Vocus) May 19, 2015 – eMazzanti Technologies, a New York City area IT consultant and managed services provider, today launched an advertising campaign targeting fashion retailers with a new spot that features an illustrated Ninja character combating the perils of managing and protecting consumers' sensitive data.
"Are you protecting your customers' private information?" the 48-second video spot begins. "If not, your company is a potential target." The rapid, hand-drawn illustrations that accompany the voiceover show a Ninja character swooping in to secure the data of a clothing retailer at risk from a potential security breach. "You wouldn't hire us to design your clothes and jewelry, so hire an expert to design and implement your retail network environment," the spot concludes.
[youtube]https://youtu.be/K-66MRPSSow[/youtube]
With 200% growth in retail POS technology revenue for the three years ending December 31, 2014, eMazzanti is leveraging more than a decade of experience providing retail POS implementations and PCI compliance technology services to meet the particular needs of fashion retailers.
A data security-first mindset, unrelenting focus on customer service, strong retail IT track record, and the proactive adoption of emerging retail technologies to enhance the customer experience, are the factors cited by CEO, Carl Mazzanti, for the company's remarkable growth in the retail IT segment.
"Having grown our business in partnership with our retail customers, their needs have become our number one priority," stated Mazzanti. "Our tier one technology partnerships, retail sector experience and exceptional multi-site track record are paying dividends for our clients in the form of increased retail revenue growth."
The fashion Ninja campaign launched today is the latest in a series of announcements revealing the company's strategy to appeal directly to the retail industry in general and fashion retailers in particular. Other recent releases publicize EMV Chip-and-pin technology conversion services for retailers, credit cards for retail testing or training purposes, and the addition of retail fashion industry expertise to eMazzanti's staff.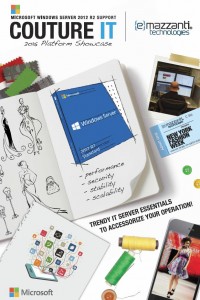 eMazzanti currently provides innovative security breach protection for fashion retailers' sensitive customer data with a full line of WatchGuard Technologies' network security appliances and solutions, monitored 24/7 and updated through eMazzanti's eCare service offering.
Looking to enhance clients' retail revenue growth, the company is continually assessing emerging technologies such as digital mirrors, interactive product displays and customer recognition systems for retail customers. Existing and future technologies depend on reliable and secure network design and deployment, eMazzanti's core strength.
A previous eMazzanti campaign targeting fashion and design industry executives earned the company some well-deserved recognition. The campaign, entered in a Microsoft-sponsored contest for creative and unique marketing efforts to promote Windows Server 2012 R2, earned the maximum prize amount of $10,000.
One of a select group of Microsoft partners to receive the $10,000 award, eMazzanti's campaign showed how business owners and designers could enhance security, increase stability and scalability, and improve productivity by upgrading their server platforms.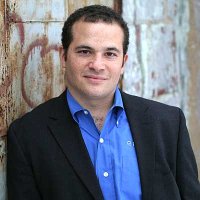 Carl Mazzanti is Co-Founder and President of eMazzanti Technologies, Microsoft's four time Partner of the Year and one of the premier IT consulting services for businesses throughout the New York metropolitan area and internationally. Carl and his company manage over 400 active accounts ranging from professional services firms to high-end global retailers.
eMazzanti is all about delivering powerful, efficient outsourced IT services, such as computer network management and troubleshooting, managed print, PCI DSS compliance, green computing, mobile workforce technology, information security, cloud computing, and business continuity and disaster recovery.  
Carl Mazzanti is also a frequent business conference speaker and technology talk show guest and contributor at Microsoft-focused events, including frequent prominent roles at the Microsoft Inspire (Worldwide Partner Conference / WPC).
Carl, a serial Entrepreneur, gives back to the community through Entrepreneur teaching engagements at Georgetown University, the company's ocean wildlife conservation effort, the Blue Project, and Tree Mazzanti.