WARNING:  New vulnerability "HEARTBLEED" steals passwords and data.
The Heartbleeed bug is the latest security flaw affecting millions on the internet.  At its most basic, Heartbleed allows attackers to monitor all information passed between a user and a web service.
Information used for applications such as web, email, instant messaging and some virtual private networks (VPNs) is typically protected by SSL/TLS encryption.  Heartbleed compromises the Open SSL software and essentially gives the aggressor the ability to eavesdrop on communications, thus stealing data and even impersonate the services as well as the users.
Information that may be compromised can be anything from passwords and credit card numbers to the content of your actual correspondence, documents and data.
As long as the vulnerable version of OpenSSL is in use it can be abused.
For our eCare Network Management customers plans and processes were quickly implemented to rectify this vulnerability as it began to hit the message boards.  A "Fixed OpenSSL" software update has been released and deployed throughout our customer environments.  Additionally, our partners at LogMeIn and WatchGuard have stepped up efforts to address specific concerns.  For example, LogMeIn has released a new version of its software, and WatchGuard has informed us that, although they are unaware of ANY breaches related to Heartbleed, they have released an update with critical patches on their firewalls to continue to prevent any future potential exposure.  Both of these upgrades have been rolled out on appliances free of charge to our eCare customer base.
eMazzanti Technologies is aware of these problems and we continue to dedicate ourselves, not only to protecting our clients, but informing them of any and all issues that may affect their livelihood.
As always, we look to ensure that "our experience, improves your experience" and allow you to focus on what is most important to you, your business.
If you have any questions or concerns about Heartbleed or any other of your IT and networking needs, please reach out to us at:
866-EMAZZANTI
Sincerely,
Your eMazzanti Team
To learn more, contact us today.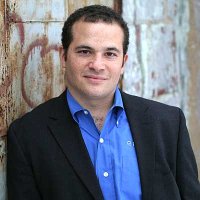 Carl Mazzanti is Co-Founder and President of eMazzanti Technologies, Microsoft's four time Partner of the Year and one of the premier IT consulting services for businesses throughout the New York metropolitan area and internationally. Carl and his company manage over 400 active accounts ranging from professional services firms to high-end global retailers.
eMazzanti is all about delivering powerful, efficient outsourced IT services, such as computer network management and troubleshooting, managed print, PCI DSS compliance, green computing, mobile workforce technology, information security, cloud computing, and business continuity and disaster recovery.  
Carl Mazzanti is also a frequent business conference speaker and technology talk show guest and contributor at Microsoft-focused events, including frequent prominent roles at the Microsoft Inspire (Worldwide Partner Conference / WPC).
Carl, a serial Entrepreneur, gives back to the community through Entrepreneur teaching engagements at Georgetown University, the company's ocean wildlife conservation effort, the Blue Project, and Tree Mazzanti.