eMazzanti Technologies has been recognized by Microsoft for achieving a new server platform competency as a part of the company's ongoing focus of adding value to clients. "When it comes to staying up with the latest server solution technology, it is critical that we pay attention," noted Carl Mazzanti, chief operating officer, eMazzanti Technologies. "Being recognized for various competency and specialization levels are ways our customers can be assured they've chosen the right IT partner."
Competency and Specialization Levels
As one of the requirements for attaining Gold Certified Partner status, eMazzanti Technologies had to declare a Microsoft Competency. Microsoft Competencies are designed to help differentiate a partner's capabilities with specific Microsoft technologies to customers looking for a particular type of solution. Each Competency has a unique set of requirements and benefits, formulated to accurately represent the specific skills and services that partners bring to the technology industry. Within select Competencies, there are Specializations that focus on specific solution areas that recognize deeper expertise within that Competency. Serving as a specialized path to earning those Competencies, Specializations give direct access to the tools and resources that support that specific area of focus.
Recognition of Partner Skills
"The Server Platform Competency is designed to recognize the unique skills and requirements of partners specializing in delivering network-based solutions," said Mazzanti. By attaining the Server Platform competency, eMazzanti Technologies demonstrates its expertise in building, designing, deploying, and supporting Windows Server, Windows Server-based applications, and the Microsoft server infrastructure. "We are better positioned to help support our customers' business strategy through high levels of availability, agility, automation, infrastructure, and applications to run their businesses.
 Seven Earned Competencies
Microsoft recognizes eMazzanti Technologies' expertise within seven competencies, Small Business Specialist, Server Platform, Security, Mobility, Advanced Infrastructure, Networking Infrastructure, and Information Worker Solutions. "If businesses are utilizing a variety of Microsoft products and aren't using deeply credentialed experts like us, they are short-changing themselves," commented Mazzanti.
About eMazzanti Technologies
eMazzanti Technologies works with businesses to provide growth strategies through the use of intelligent technology. Utilizing a disciplined approach of business process analysis, network design, security planning and preventative maintenance, the IT expert delivers solutions that reduce costs, mitigate risk and drive revenue for its clients. This innovative and comprehensive approach to technology services has earned eMazzanti the trust of a rapidly growing client base and recognition by many of the industry's foremost publications. For more information, contact Carl Mazzanti at 201-360-4400 or [email protected].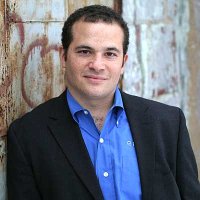 Carl Mazzanti is Co-Founder and President of eMazzanti Technologies, Microsoft's four time Partner of the Year and one of the premier IT consulting services for businesses throughout the New York metropolitan area and internationally. Carl and his company manage over 400 active accounts ranging from professional services firms to high-end global retailers.
eMazzanti is all about delivering powerful, efficient outsourced IT services, such as computer network management and troubleshooting, managed print, PCI DSS compliance, green computing, mobile workforce technology, information security, cloud computing, and business continuity and disaster recovery.  
Carl Mazzanti is also a frequent business conference speaker and technology talk show guest and contributor at Microsoft-focused events, including frequent prominent roles at the Microsoft Inspire (Worldwide Partner Conference / WPC).
Carl, a serial Entrepreneur, gives back to the community through Entrepreneur teaching engagements at Georgetown University, the company's ocean wildlife conservation effort, the Blue Project, and Tree Mazzanti.