How to Secure Your Handheld Device
Losing your PDA or smartphone can pose a security risk, but the evolution of viruses, Trojans, and worms means that your handheld devices can be subject to insidious online threats as well.
Below are a few guidelines on how to secure handheld devices in your small business:
Establish a security policy that outlines how handheld devices should be used. Include where the devices can and cannot be used, what information can be stored on the devices, who is allowed access to what, how to create strong passwords, and specific programs and applications that may be downloaded and used.
Use file encryption and authentication. If data is lost or stolen, that information will be unreadable without authentication and use of a decryption key. Most devices are equipped with these security features, but third parties also offer data encryption that's more difficult to crack.
Only beam, or transmit data, from and to protected sources. If one source has a virus, you risk 'cross-pollination.' In order words, if data from a PDA has a virus, it could be introduced to the network when the device is synched to the desktop.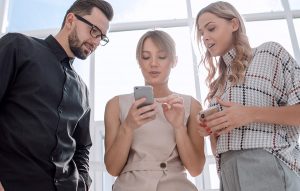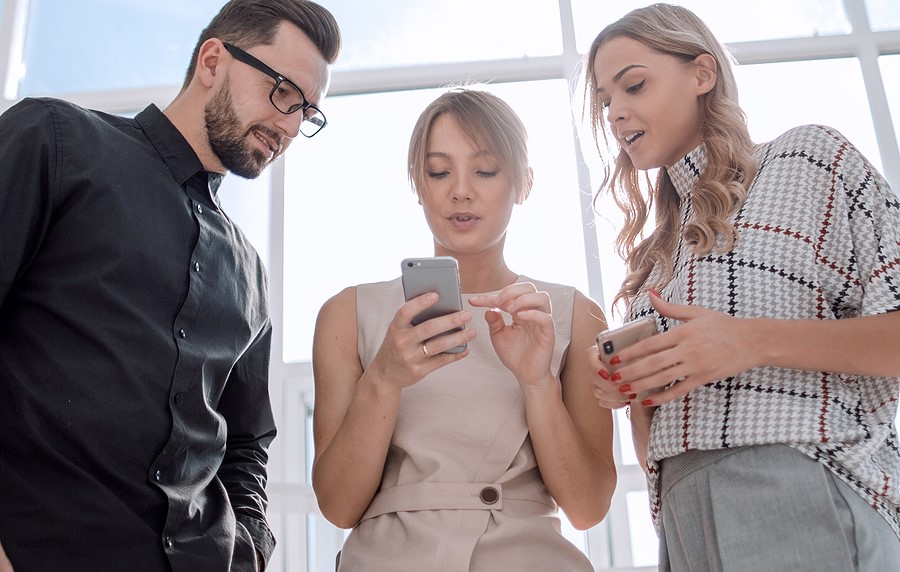 Synchronize your device with a desktop or laptop on a regular basis to prevent data loss. Think of the desktop or laptop as a first level backup system. Then, if your handheld does get a virus or data is corrupted, you only lose a small amount of data–or none at all.
Run antivirus software on the desktop, laptop, and handheld. Configure the antivirus program to run continuously and to alert you when malicious code is detected.
When remotely connecting to a business network, make sure to go through a VPN client. In doing this, you are protecting the wireless transmissions from intruders as well as the data in transit.
Consider using third party applications. Software vendors offer PDA-specific firewalls, data encryption products, antivirus software, and other security tools.
If you store highly sensitive information on your PDA, consider installing bit-wiping packages. Bit-wiping overwrites the entire device memory, essentially, reformatting the PDA so data cannot ever be recovered. You can configure bit-wiping to occur when there are too many failed password attempts or when the PDA hasn't been synchronized in a set timeframe.
Download only from trustworthy sites. You should always be wary of free downloads, whether for desktops, laptops, or PDAs, from unfamiliar sites. Read EULAs thoroughly and note whether or not adware or spyware is bundled with the application or program you are downloading. Don't take unnecessary chances when downloading from the Internet.
The most basic method of accessing data on a handheld device is directly through the device's user interface. The first thing you should do when you start using the smartphone or PDA is change the default password. Use strong passwords as a first line of defense, which should include upper and lowercase letters, numbers, and symbols. Configure the password setting for power-on, meaning you need password authentication when turning on the device and when the device has been idle for a set period of time. You can also configure password settings to lock the device after multiple failed attempts.
from  Symantec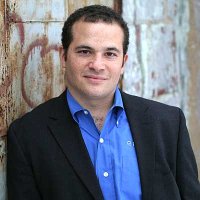 Carl Mazzanti is Co-Founder and President of eMazzanti Technologies, Microsoft's four time Partner of the Year and one of the premier IT consulting services for businesses throughout the New York metropolitan area and internationally. Carl and his company manage over 400 active accounts ranging from professional services firms to high-end global retailers.
eMazzanti is all about delivering powerful, efficient outsourced IT services, such as computer network management and troubleshooting, managed print, PCI DSS compliance, green computing, mobile workforce technology, information security, cloud computing, and business continuity and disaster recovery.  
Carl Mazzanti is also a frequent business conference speaker and technology talk show guest and contributor at Microsoft-focused events, including frequent prominent roles at the Microsoft Inspire (Worldwide Partner Conference / WPC).
Carl, a serial Entrepreneur, gives back to the community through Entrepreneur teaching engagements at Georgetown University, the company's ocean wildlife conservation effort, the Blue Project, and Tree Mazzanti.