Hoboken, New Jersey ­- (Vocus) May 7, 2013 — Hudson Catholic has joined with eMazzanti Technologies, a computer consultant in the Hoboken, NJ and New York City areas, to produce a new video showcasing the school's technology transition and how it's making a difference in the lives of the students.
"Our mission statement focuses on individual and community responsibility, noted said Richard Garibell, MA, President/Principal. "This kind of sums up what we're all about."
According to Michael Herrera, Ed.D, Associate Principal, eMazzanti is considered to be at the forefront of technology, has a proven track record in education and has excellent customer service.
"Two of our alumni mentioned eMazzanti was a company we should contact to solve our technology problems," said Garibell. "So, they came highly recommended."
The full version of the video can be seen here.
Technology Brings Curriculum Alive
eMazzanti has helped give our teacher tools to bring curriculum alive," said Astudillo, BA. "The students can submit all of their assignments online as well as access any of their notes—all through any desktop or mobile device."
"Our technology goal was to bring the 21st Century model classroom to Hudson Catholic," continued Astudillo. "And, thanks to eMazzanti, it's happening."
Hudson Catholic has steadily integrated new technology into its school over the last few years and now has 200 computers, making more than a 3:1 ratio of computers to students. Obviously, the Internet is playing a more important role in the educational lives of both students and faculty and it was time to address security and access issues in a more comprehensive way. For example, student access to inappropriate material needed to be managed to the school's written policy, the network needed additional protection against viruses and malware, and confidential information needed to be secure.
Evolving in a Digital World
"Hudson Catholic continues to evolve from an analog classroom to a digital classroom enjoying online access to vast amounts of knowledge. However, with this evolution is the need to protect students, data and bandwidth", said Michael Herrera, Ed. D., Associate Principal, Hudson Catholic Regional High School.
Tapping the IT expertise of eMazzanti Technologies, a new eCare Network Solution was developed that consisted of a WatchGuard XTM firewall device linked to eMazzanti's 24x7x365 network monitoring system. The solution optimized the bandwidth of the school's busy network, protected the network against virus and malware attacks, and ensured all data remained confidential.
The eMazzanti solution provides user reports so school authorities may empirically monitor Internet use, making changes that better serve students and faculty.
About Hudson Catholic Regional High School
Hudson Catholic Regional High School, a Lasallian college preparatory school serving a diverse community, educates the young men and women through a comprehensive and demanding curriculum, complemented by an integrated program of extracurricular activities emphasizing spiritual, social, and physical values. Students from over 80 countries call Hudson their alma mater. For more information contact the school at www.hudsoncatholic.org.
About eMazzanti Technologies
With a company name that sounds more like a purebred, high-performance sports car than a IT support and consulting firm, eMazzanti Technologies is all about delivering powerful solutions in a variety of Outsourced IT services, such as cloud computing, managed printing services, PCI DSS  compliance, computer network management, network troubleshooting, business continuity and disaster recovery, green computing, mobile workforce technology, information security, cloud computing, cloud computing services, and business information optimization in the most efficient manner possible. The Hoboken, N.J., firm is located in one of the most densely populated – and competitive – regions in the U.S. It provides business technology consulting services for companies ranging from home offices to multinational corporations in the New York metropolitan area, the United States and throughout the world. eMazzanti Technologies is Microsoft's 2012 Partner of the Year for the third year, WatchGuard's Partner of the Year for three years running and made the Inc. 5000 for the third year in a row. For more information contact: Carl Mazzanti 201-360-4400 or emazzanti.net.  Twitter: @emazzanti , Facebook: Facebook.com/emazzantitechnologies.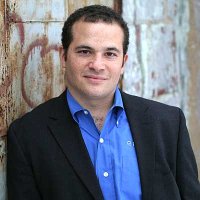 Carl Mazzanti is Co-Founder and President of eMazzanti Technologies, Microsoft's four time Partner of the Year and one of the premier IT consulting services for businesses throughout the New York metropolitan area and internationally. Carl and his company manage over 400 active accounts ranging from professional services firms to high-end global retailers.
eMazzanti is all about delivering powerful, efficient outsourced IT services, such as computer network management and troubleshooting, managed print, PCI DSS compliance, green computing, mobile workforce technology, information security, cloud computing, and business continuity and disaster recovery.  
Carl Mazzanti is also a frequent business conference speaker and technology talk show guest and contributor at Microsoft-focused events, including frequent prominent roles at the Microsoft Inspire (Worldwide Partner Conference / WPC).
Carl, a serial Entrepreneur, gives back to the community through Entrepreneur teaching engagements at Georgetown University, the company's ocean wildlife conservation effort, the Blue Project, and Tree Mazzanti.