Custom IT Services and Solutions for Education
Managing the network infrastructure for any organization is hardly an "easy A," and educational institutions are certainly no exception. But with our solutions that address the critical network challenges they face today, educational institutions get – and keep – high marks in security.
A Master Class in IT Security
Combining a user base of students and faculty spread over a large campus, connecting over wired and wireless networks – all while maintaining adequate controls for a safe Internet experience – is no small feat.
No other environment tests its IT infrastructure more in terms of both performance and security than in education.
Thankfully, eMazzanti Technologies helps institutions make the grade every day.
Architected to be the industry's smartest, fastest, and most effective network security products, our solutions address key challenges faced by education today: from achieving and maintaining compliance standards, to securing the explosive BYOD movement.
With eMazzanti, educational institutions get – and keep – high marks in security.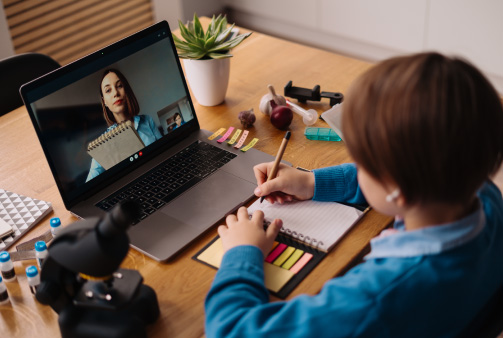 What Are the Top Challenges in Education Network Security?
Maintaining Compliance and Accreditation

Achieving regulatory compliance is not unlike an exam that never ends – but the stakes are much higher and there's no multiple-choice options.
As new technologies and online resources are integrated into learning programs, concerns around student privacy and security naturally arise.
As such, educational facilities around the world are required to meet local or national Internet safety regulations, or face significant financial consequences.
Securing BYOD (Bring Your Own Device)

BYOD programs offer myriad benefits. Students and teachers are more comfortable using their own devices and therefore more productive. School BYOD programs also breed greater device longevity (as students are more likely to care for their own equipment,) increased student collaboration and organization, and significant cost savings.
But there are many security and privacy concerns with students having uninterrupted access to their devices – after all, BYOD has coined a copycat term: Bring Your Own Risk.
Funding for Cyber Security

Cyber criminals are well aware that network defenses in education are often limited and ransoms are more likely to be paid. After all – schools cannot function without access to their data.
The implications of such attacks on schools can result in major financial losses, stolen data, hardware rendered useless and educational institutions faced with prosecution or even lawsuits. In many cases, schools have been forced to turn students away while they work to resolve the issue and bring their systems back online.
Keeping Pace with Evolving Resources

New EdTech (educational technology) is emerging every day, enabling both more engaged students and more effective teaching methods.
Connected tools like Smartboards have become wildly popular for schoolroom settings, marrying digital technology with a classic whiteboard format, projecting computer images onto the board. Though certainly exciting, EdTech's ever-expanding reach introduces significant challenges, not least around network overload and user management.
Microsoft Education Solutions
Affordable, reliable, and secure technology that allows for maximum impact on teaching and learning with less burden on IT to help you reach your goal of better learning outcomes for students.
Every educator wants to see their students succeed in learning and in life. We provide technology to create inclusive, student-centered classrooms and learning opportunities for all learners.
Tools to help meet the needs of every student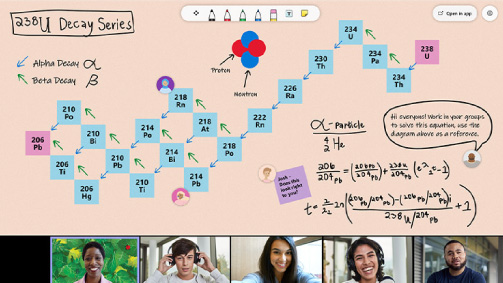 Let students, faculty, educators, and staff meet, collaborate, create, and share resources with the simple, accessible power of Teams.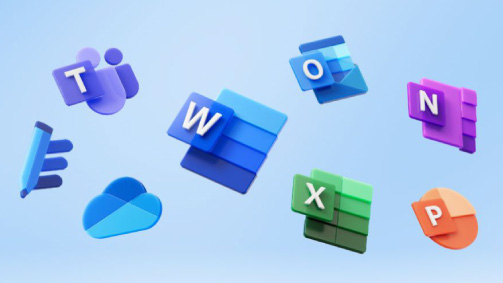 Unlock creativity, promote teamwork, and provide a simple, safe experience—all in a single, affordable solution for education.
eMazzanti is a proud Microsoft Gold Partner with the resources to help schools take advantage of Microsoft Office for Education at this critical time.
With Zero Touch Deployment, we supply a combined solution of Microsoft hardware and software. Devices can be shipped to students ready to use out of the box, reducing deployment time to zero, thanks to Windows Autopilot.
Our team will work with yours to create IT infrastructure that bars devices not sanctioned and programmed by your school from accessing your network.
You're in the driver's seat from here. As the semester rolls on, school administrators can remotely manage policies, profiles, and apps for optimal security.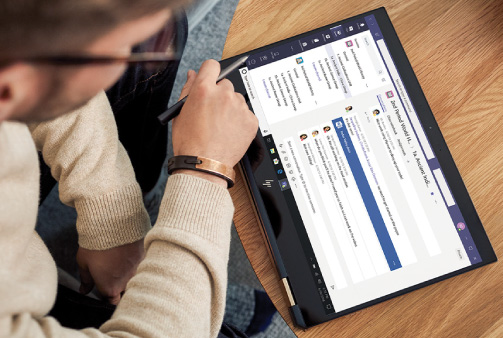 Empower students and educators to achieve more!
Email Security & Security Awareness
Each new semester brings new targets and threats
Every semester new students receive their new college email address—this means more email addresses for attackers to target.
Even today, most cyber attacks still start with phishing emails because their tactics continue to evolve and work. Our advanced email security solutions can protect against all types of email-based threats and help you stop cyber threats before they reach your people.
We provide enterprise-level security awareness training. What's more, it's customized for your needs. It helps you reduce successful phishing attacks and malware infections. And it turns your users into a strong last line of defense!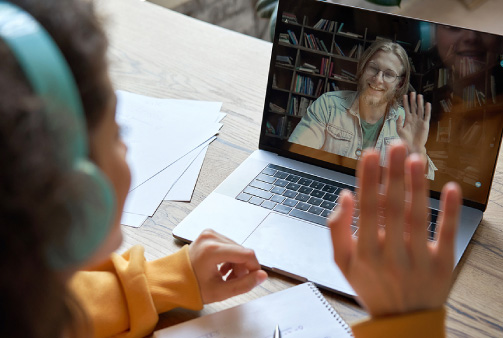 OPRA, is a statute that provides a right to the public to access certain public records in the State of New Jersey, as well as is the process by which that right may be exercised can be a cumbersome and time consuming. Identifying key data which typically exists in silos and consolidating it, is a daunting process. The time restriction on responding is seven days. This puts pressure on the municipality to manage and retrieve many sources of unstructured data to be able to respond to citizen requests.

Let eMazzanti and our Compliance team help you sort through your data and implement effective eDiscovery tools to support your Opra process.
Hudson Catholic Regional High School
Bringing the Curriculum Alive at Hudson Catholic Regional High School. Learn how eMazzanti  has given the teachers and students at Hudson Catholic Regional High School the tools needed to bring to life the 21st century teaching model.
Andover Regional School District
The Andover Regional School District was in need of technology assistance – eMazzanti Technologies delivered. Using WatchGuard's firewalls, eMazzanti was able to implement website filtering using WebBlocker as well as high availability and policy based routing.
Find out how companies succeed with us.
eMazzanti Technologies has been supporting schools for over 20 years.
We are a Women Owned Business with a suite of solutions to solve any technological problems you may experience.
Whether to safeguard against data loss, or creating custom software applications, we offer the comprehensive IT solutions you need to streamline your business and ensure your organization is always running at its full potential.
Our certified team of engineers will help you cut down on costs and resource drains, protect your assets, and reduce—if not eliminate—the day-to-day problems that can slow down your business. 
Bring your school into the modern world with innovative solutions that will reform your school!
Please contact our team or complete the form.
A representative will contact you shortly.