MXINSPECT Announces Hosted Prevention Solution That Makes Internet Browsing Safe
December 26, 2006 — The web is filled with information profiteers of all types, and the business of information theft has never been so good. Malware applications litter the internet to phish for data, spy on your behavior, and relay information about your every move. As long as there is money to be made, this is a problem that is here to stay. For some business owners, the cost of that problem is just too high.
Combating malware typically requires a heavy upfront investment in a software package. This is often circumvented by threats which have the capability of reinstalling themselves once removed by software. Beyond the cost to combat these threats, businesses bear the burden of hours of network downtime and loss of internet bandwidth.
MXINSPECT today announces a hosted prevention solution that makes internet browsing safe. The service, MXINSPECT Web Defense, filters internet traffic for threats and content so only what you desire from the web is what you receive.
MXINSPECT Web Defense also provides content filtering to protect business interests by limiting the sites that employees may visit. Employee productivity increases are seen not only in impeding the drain in resources caused by malware, but also by preventing staff from wasting work time browsing the internet for personal purposes. Web Defense extends the MXINSPECT portfolio of services which currently include SPAM and antivirus filtering of email traffic, to cover all web-based internet related traffic.
Their clients' reaction to the new offering has been profound. One Channel Partner, eMazzanti Technologies, customer had this to say: "We had no idea what the problem was costing us until we found the right solution."
A New York non-profit, after learning that 70% of the organization's bandwidth was falling victim to spyware, said: "Prior to this service, we were unsure of the extent of the spyware impact. Now we wonder how we operated without the service. We have reports for user activity which show our outbound traffic has dropped off considerably now that our known malware and spyware issues have been stopped from broadcasting traffic."
In the last two years alone some two hundred vendors of spyware removal tools have entered the market with various approaches to what is the "best way" to eliminate threats already present. But removal only goes so far. According to MXINSPECT President, Jennifer Shine, "Prevention is the only true path to protection from outside threats. MXINSPECT offers preventative filtering of internet traffic before that traffic can affect the business". Users recognize increased speed in using the internet, significantly fewer desktop support incidents, and performance gains across the board.
About MXINSPECT And The Hosted Prevention Solution
MXINSPECT provides a hosted proxy filter service for email and web traffic to customers worldwide. MXINSPECT's proxy filters help companies fight against a growing tide of external threats with the removal of these threats prior to transmission to the customer's network. MXINSPECT's success comes from an obsession to improve through constant enhancements and alliances with like-minded partners which together allow MXINSPECT to solve common problems today and into the future. From this foundation MXINSPECT helps customers grow. As customers focus on their core competencies, MXINSPECT frees up resources to enhance productivity. With an ability to filter web and email traffic outside the constraints of customer network environment factors, MXINSPECT allows near ubiquitous acceptance. As such, MXINSPECT service adoption rate continues to accelerate as the community of users expands. MXINSPECT services customers through channel partners that allow MXINSPECT to focus on its hosted proxy service while setup is implemented by MXINSPECT channel partners.
About eMazzanti Technologies
eMazzanti Technologies works with businesses to provide strategies for growth through the use of intelligent technology tools. From business process analysis to network design, security planning to preventative maintenance, the firm's services all aim to reduce costs, mitigate risk and drive revenue for our clients. eMazzanti also offers an extensive portfolio of network products from the leading technology manufacturers. The best advocates for eMazzanti Technologies are our clients. The firm services businesses throughout the New York Metropolitan area and in three countries worldwide ranging from home office environments to multinational corporations with mission-critical needs. These organizations rely on eMazzanti as their technology management partner. As our clients grow and their needs change, our flexible, scalable model adapts to meet the aspirations of their businesses. We form long-term relationships with clients that value stability and reliability in their IT partners. An innovative and comprehensive approach to technology services has earned eMazzanti the trust of a rapidly growing client base and recognition by many of the industry's foremost publications.
Download a PDF of the Release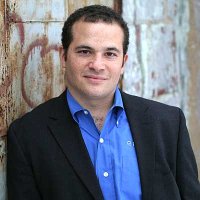 Carl Mazzanti is Co-Founder and President of eMazzanti Technologies, Microsoft's four time Partner of the Year and one of the premier IT consulting services for businesses throughout the New York metropolitan area and internationally. Carl and his company manage over 400 active accounts ranging from professional services firms to high-end global retailers.
eMazzanti is all about delivering powerful, efficient outsourced IT services, such as computer network management and troubleshooting, managed print, PCI DSS compliance, green computing, mobile workforce technology, information security, cloud computing, and business continuity and disaster recovery.  
Carl Mazzanti is also a frequent business conference speaker and technology talk show guest and contributor at Microsoft-focused events, including frequent prominent roles at the Microsoft Inspire (Worldwide Partner Conference / WPC).
Carl, a serial Entrepreneur, gives back to the community through Entrepreneur teaching engagements at Georgetown University, the company's ocean wildlife conservation effort, the Blue Project, and Tree Mazzanti.