Hoboken, New Jersey ­- (Vocus Public Relations) April 5, 2010 – A new eMazzanti Technologies case study for its architect customer Prendergast Laurel Architects (PLA) is available at www.emazzanti.net/casestudies. The case study documents the increases in productivity and security surrounding the company's adoption of the Microsoft Windows 7 operating system in conjunction with new HP 6930p computers.
Problems: Wasted Time, Connectivity, Security
Known for its imaginative use of form and materials, Prendergast Laurel Architects (PLA) has won prestigious awards since its 1979 inception, such as the 2001 New York City Arts Commission Award for Design Excellence for its design of the Staten Island Children's Museum.
PLA users found that simple procedures like booting a computer up to get ready to work consumed valuable minutes each day which, when multiplied by the number of employees over a year, amounted to large blocks of wasted time.
Mobile users had trouble connecting to networks to communicate and print. Printing was a particular concern as the architectural firm had several specialized, legacy printers that needed to work with new OS software.
Network and file security was also an issue given the competitive nature of PLA's business and the client confidentiality agreements it must honor with its clients.
Everything PLA Needed to Succeed
PLA has relied on eMazzanti Technologies for nearly a decade. It knew the IT firm would be able to solve the current challenges as well. After assessing their specific needs and goals in-depth, eMazzanti Technologies recommended the HP 6930p EliteBook running Windows 7 Professional.
According to Deborah Laurel, principal of PLA, this solution provided everything PLA had been looking for. "Speed, easier access to information, intuitive, ergonomic design—the HP 6930p EliteBook running Windows 7 Professional gives us all of that," she says. "And it's everything we need to succeed."
In summary, eMazzanti Technologies helped PLA accomplish more of its work in less time, provide essential compatibility with legacy hardware and software, and gained more security and flexibility throughout its network.
About eMazzanti Technologies
eMazzanti Technologies works with businesses to provide growth strategies through the use of intelligent technology. Utilizing a disciplined approach of business process analysis, network design, security planning and preventative maintenance, the IT expert delivers solutions that reduce costs, mitigate risk and drive revenue for its clients. This innovative and comprehensive approach to technology services has earned eMazzanti the trust of a rapidly growing client base and recognition by many of the industry's foremost publications. For more information contact: Carl Mazzanti 201-360-4400 or emazzanti.net.
About Prendergast Laurel Architects
Prendergast Laurel Architects are well known for post 9/11 reconstruction projects such as Engine Company 10, just south of where the World Trade Center stood. In over 250 projects, the firm has designed museums, libraries, schools, offices, firehouses, medical centers, restaurants, theaters, private residences, apartment and loft buildings, transportation structures, and recreation centers. For more information call 212-732-1081, visit: prendergast-laurel.com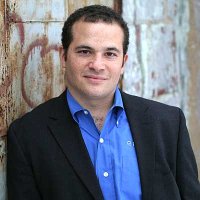 Carl Mazzanti is Co-Founder and President of eMazzanti Technologies, Microsoft's four time Partner of the Year and one of the premier IT consulting services for businesses throughout the New York metropolitan area and internationally. Carl and his company manage over 400 active accounts ranging from professional services firms to high-end global retailers.
eMazzanti is all about delivering powerful, efficient outsourced IT services, such as computer network management and troubleshooting, managed print, PCI DSS compliance, green computing, mobile workforce technology, information security, cloud computing, and business continuity and disaster recovery.  
Carl Mazzanti is also a frequent business conference speaker and technology talk show guest and contributor at Microsoft-focused events, including frequent prominent roles at the Microsoft Inspire (Worldwide Partner Conference / WPC).
Carl, a serial Entrepreneur, gives back to the community through Entrepreneur teaching engagements at Georgetown University, the company's ocean wildlife conservation effort, the Blue Project, and Tree Mazzanti.