All the IT Services You Need for Your Business from One Solution Provider
The time is NOW to Confirm Your Cyber Strategy for 2023!
Keep your company's most sensitive data safe with expert Cyber Security Services, consultation,
and crisis control from eMazzanti Technologies.
We expertly ensure all your security software is comprehensive and up to date, your emails protected, and your data encrypted—all while monitoring your network round the clock for suspicious activity.
We have the technology, people, and processes to deliver premium cyber security solutions
that are cost-effective and scale as your business evolves. 
NJ
DIGI-TECH
INNOVATORS AWARDS



For More Information on How You Can Stay Protected Contact Us Now!
Receive a No-charge Data Blocker & a Free Cyber Security Check Up
Cyber Security Workshop Series
The ever-changing Cyber Security threat landscape requires you to stay on top of every incident.
Each one of these 60-minute dynamic workshops will inform you on how to implement the tools, best practices, and tips to stay on top of the 2021 cyber security threats that could disrupt your business.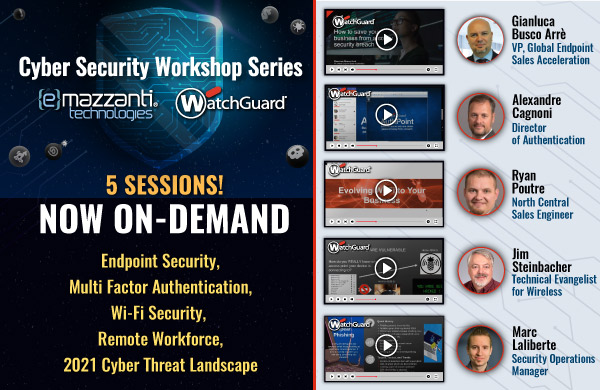 Your business relies on technology in a thousand ways. Some are obvious. Some are not.
With eMazzanti's e365 Microsoft Bundle you are enabled to run your business in the most safe and productive way you can.
Disasters and rapid changes in the economy crush revenue and profits. Fight back while boosting business productivity to a whole new level with fast, reliable, and flexible Cloud Services from eMazzanti. Save money on IT infrastructure and empower a nimble workforce to slay the competition.
Whether you are in New York, New Jersey or anywhere in the World, we will be able to ensure your business's safety and reliability