Ever wonder how much of what you see in the movies is real?  Please join eMazzanti Technologies for a Private Screening of the movie TOTAL RECALL, starring Colin Farrell, Kate Beckinsale, and Jessica Biel. This event presents a unique opportunity to explore the myth and reality of computer network security and how it affects your life.  You will hear from a network security expert who will explain fact and fiction in the world of Network and Identity security. There is no charge for this event, but registration is required and After you read through the big recovery hard drive best practices, and the do's and don'ts we pro- vide in The Part of Tens, we think you'll be glad, too. space is limited, so please register as soon as possible by filling out the form below or visiting https://www.emazzanti.net/events/security-identity-fact-and-fiction-event. For additional info, pleasecontact eMazzanti Technologies at 201.360.4400.
Feature: Total Recall movie
Date: August 8, 2012
Time: 9:30AM – 12:30 PM
Location:Edgewater Multiplex Cinema, 339 River Road, Edgewater, NJ 07020 · (800) 315-4000 · Directions
Agenda
9:30 – 10:00 Welcome and Breakfast
10:00 – 10:20 Security & Identity: Fact and Fiction
10:20 – 10:30 Q&A
10:30-12:30 Total Recall movie
Please check out the trailer and join us on August 8th, 2012 at 9:30AM in Edgewater, NJ.
Sign up here for the Security & Identity: Fact and Fiction Event!
<!–cforms name="Security & Identity: Fact and Fiction"– rel="nofollow"></address rel="nofollow">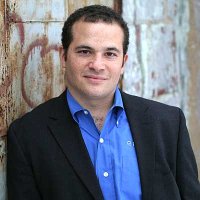 Carl Mazzanti is Co-Founder and President of eMazzanti Technologies, Microsoft's four time Partner of the Year and one of the premier IT consulting services for businesses throughout the New York metropolitan area and internationally. Carl and his company manage over 400 active accounts ranging from professional services firms to high-end global retailers.
eMazzanti is all about delivering powerful, efficient outsourced IT services, such as computer network management and troubleshooting, managed print, PCI DSS compliance, green computing, mobile workforce technology, information security, cloud computing, and business continuity and disaster recovery.  
Carl Mazzanti is also a frequent business conference speaker and technology talk show guest and contributor at Microsoft-focused events, including frequent prominent roles at the Microsoft Inspire (Worldwide Partner Conference / WPC).
Carl, a serial Entrepreneur, gives back to the community through Entrepreneur teaching engagements at Georgetown University, the company's ocean wildlife conservation effort, the Blue Project, and Tree Mazzanti.