Penetration Testing Services
Put Your Defenses to the Test
Assess, evaluate, and identify security weaknesses by simulating real-world Cyber Security attacks on your people, processes, and technology.
The best way to know how intruders will actually approach your network is to simulate a real-world attack under controlled conditions. This allows us to pinpoint actual risks posed to your company from the perspective of a motivated attacker.
This means you can see if you are vulnerable to the risk of compromise – and know how to remediate that risk – before a malicious hacker exploits and damages your assets.
Our eCare Penetration Testing Team delivers network, application, wireless, social engineering, IoT, Red Team, and boutique engagements to demonstrate the security level of your organization's key systems and infrastructure.
Enlisting the world's most used penetration testing framework and our expert manual pen testing methodology, the eMazzanti Team conducts many tests per year. These assessments are implemented across multiple security disciplines to help our customers mature their security strategies.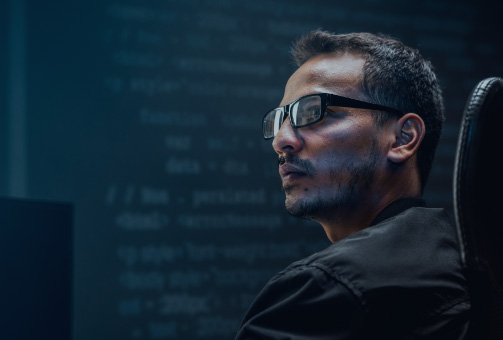 Our experts provide point-in-time assessments of:
IoT and Internet-Aware Device Testing
Red Team Attack Simulation
Value of Penetration Testing
Mature Your
Security Strategy
Our team evaluates your security strategy from an outside perspective to reveal your greatest weaknesses, how you can improve, and where to invest next.
Reduce Your
Security Risks
We inspect your networks, applications, devices and/or internal team procedures to demonstrate the security level of your key systems and infrastructure showing you what it will take to strengthen them.
Fine Tune Compliance
Policies and Guidelines
Our engagements identify flaws that may violate compliance provisions or regulations. Our conclusion reports contain strategic recommendations to improve your security controls, training, and programs.
Why eCare Penetration Testing
The stages of a typical security assessment:
Knowing Threat Vectors Used by Malicious Actors Helps Better Prepare Your Defenses
We use the most impactful penetration testing solution on the planet. Our team uncovers the weaknesses in your defenses, focuses on the highest risks, and works to improve your security outcomes.
Improve Your Security Posture and Raise Defenses
Time is of the essence. As cyber-attacks increase, waiting increases vulnerabilities. Our pen testing tool allows us to accelerate improvement by running penetration tests at scale – completing compliance programs faster.
In addition, we can simulate phishing campaigns that harvest credentials and deliver payloads, revealing them and improving security awareness.
Prioritize What Matters Most
Finding your weak points is only half the battle.
We perform thorough assessments and communicate how to reduce the risk of a breach. Our team pinpoints the weak links in the attack chain, then validates and prioritizes vulnerabilities – seamlessly.
Let our experts simulate an attack on your network to show you your weaknesses and how to strengthen them.
Please contact our team or complete the form.
A representative will contact you shortly.