eMazzanti salutes the luck—and genius—of the Irish!
There is an Irish proverb that people from the Emerald Isle seem to have taken to heart. It goes, "there is luck in sharing a thing." Indeed, many Irish people have shared their talent with the world. Oscar Wilde shared his wit, U2 shares its music, and Irish techies are sharing innovations.
In honor of St. Patrick's Day, we profile four Ireland-based and/or Irish-founded startups—one for each leaf on a lucky clover!
Lystable
We are living in what Forbes magazine calls, "the freelancer economy". While working at Google, Irish transplant, Peter Johnston, realized that many companies are struggling to adjust.
"50 percent of companies in the next two years will have more contract than full-time employees and 95 percent of them don't know how to handle that or what their processes should look like."
So went Johnston's pitch when trying to obtain funding for Lystable, a SaaS that helps businesses manage freelance employees. It worked. Lystable secured the critical Peter Thiel investment and currently counts Expedia, CNBC, and even Johnston's former employer, Google, as clients.
Laundrie
Landmarks. Cultural attractions. Nightlife. Ireland's capital city, Dublin, has a lot to offer and now it has one more thing: on-demand laundry and dry cleaning.
Launched in 2015, startup, Laundrie is like Uber for washing and dry cleaning. Users simply schedule a clothing pickup through Laundrie's site or its Laundr.ie iOS mobile app. A truck, known as a "Laundrie Fairy," comes and retrieves the load. Items are washed, dried, or dry cleaned and delivered to the user's desired location within 48 hours. Laundrie keeps the Fair City looking fine!
Pulsate
Many startups are based around an app. Pulsate is based around these startups.
Founded in Dublin three years ago, Pulsate offers marketing software to help app developers connect with users. Both app-centric startups and traditional companies, including Coors Light and Hewlett-Packard, use the Pulsate platform to refine their app's push notification strategy, leverage location data for more effective advertising campaigns, and otherwise drive sales from their app.
Shake.io
There's a popular joke among Millennials. A CEO sits across a conference table from a recent college graduate interviewing for an entry-level position. The CEO takes a disapproving look at the graduate's resume, folds their hands, leans across the table and explains, "We're looking for someone age 22-26 with 30 years of experience."
Shake.io makes the job market's dual emphasis on youth and experience easier for Ireland's young adults to navigate. Founded in 2014 by Kevin Holler and Thomas Cullen, themselves then 23 and 25, respectively, Shake.io connects Irish companies with college students and recent graduates. Internships are paid and many positions are high-tech (think software and web developers and designers). Shake.io is doing its part to keep Ireland's innovative spirit alive.
From outsourcing laundry to streamlining outsourced labor, the startups listed above prove that when Irish eyes are smiling, it's likely because a brilliant idea is brewing.
Feeing inspired? Looking to get your start up off the ground? eMazzanti helps small-to medium-sized enterprises use and optimize technology to reach specific business goals. Contact us today!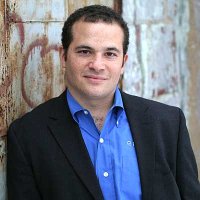 Carl Mazzanti is Co-Founder and President of eMazzanti Technologies, Microsoft's four time Partner of the Year and one of the premier IT consulting services for businesses throughout the New York metropolitan area and internationally. Carl and his company manage over 400 active accounts ranging from professional services firms to high-end global retailers.
eMazzanti is all about delivering powerful, efficient outsourced IT services, such as computer network management and troubleshooting, managed print, PCI DSS compliance, green computing, mobile workforce technology, information security, cloud computing, and business continuity and disaster recovery.  
Carl Mazzanti is also a frequent business conference speaker and technology talk show guest and contributor at Microsoft-focused events, including frequent prominent roles at the Microsoft Inspire (Worldwide Partner Conference / WPC).
Carl, a serial Entrepreneur, gives back to the community through Entrepreneur teaching engagements at Georgetown University, the company's ocean wildlife conservation effort, the Blue Project, and Tree Mazzanti.