We are wearing our masks, sanitizing our hands, sheltering in place, and anxiously awaiting our dose of the vaccine because when it comes to Covid-19—to paraphrase Benjamin Franklin—an ounce of prevention is worth a pound of recovery.
The pandemic has upended our lives and has been especially tough on small businesses in a number of ways. The one that concerns eMazzanti is the unique risk small businesses' work from home policies pose to their technology security. In this post, we'll outline the vulnerabilities a work from home environment creates as well as how small business owners can cover all bases on a shoestring budget. After all, an ounce of prevention is worth a pound of recovery.
High Risk
Allowing employees to work from home may help protect them from Covid-19, but it leaves you vulnerable to other threats. It is fairly difficult for cybercriminals to penetrate a centralized technology system that is properly monitored and maintained. Attacking a decentralized technology system, in which endpoints fall under the protection of various, physically distant users, is a different story.
In a matter of seconds, an employee working from home can accidentally open a phishing email and compromise network security. The employee at fault may be reluctant to admit their mistake to IT and the breach won't be as glaringly obvious as it would be if everyone shared an office, prolonging response time and giving the hacker ample opportunity to wreak havoc on your system.
In a work from home environment, endpoint security is critical. Fortunately, there are affordable and effective ways to ensure it.
Technology Security on a Shoestring Budget
Operational costs are always a concern for small business owners, especially in a pandemic, but one area you should never cut corners on is tech security.
For as little as 33 cents a day, you can invest in a centrally managed system that offers protection from ransomware and performs maintenance routines. Regular patching ensures that employees are using the best version of the software and hardware, reducing room for human error and vulnerability to cyber-attacks. It is also wise to bolster your defense with a multi-factor authentication system.
eMazzanti can help build and implement a system that fits your needs and your budget, complete with ongoing training for staff. Contact us today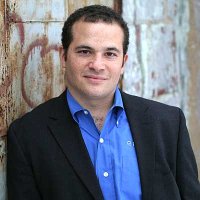 Carl Mazzanti is Co-Founder and President of eMazzanti Technologies, Microsoft's four time Partner of the Year and one of the premier IT consulting services for businesses throughout the New York metropolitan area and internationally. Carl and his company manage over 400 active accounts ranging from professional services firms to high-end global retailers.
eMazzanti is all about delivering powerful, efficient outsourced IT services, such as computer network management and troubleshooting, managed print, PCI DSS compliance, green computing, mobile workforce technology, information security, cloud computing, and business continuity and disaster recovery.  
Carl Mazzanti is also a frequent business conference speaker and technology talk show guest and contributor at Microsoft-focused events, including frequent prominent roles at the Microsoft Inspire (Worldwide Partner Conference / WPC).
Carl, a serial Entrepreneur, gives back to the community through Entrepreneur teaching engagements at Georgetown University, the company's ocean wildlife conservation effort, the Blue Project, and Tree Mazzanti.