Custom Legal IT Services and Solutions
Since 2001, eMazzanti Technologies has provided premier IT consulting and solutions to law firms. Through our partnership with LEAP we solve common needs that are perfectly suited for small to medium-sized law firms.
As a Microsoft Gold Partner, we are a trusted and certified organization that will be able to work with your firm every step of the way on Microsoft 365 deployments and management. Whether it's one user or twenty-five, we have the ability to create and/or migrate all mailboxes and important documents seamlessly.
Our offices are open 24/7. We are always there monitoring and securing your network, so you can rest easy. As your trusted ally in planning, implementing and managing all aspects of your business technology, we look forward to hearing from you.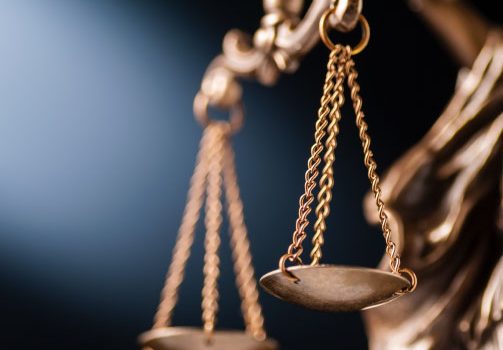 A complete, intelligent solution that empowers everyone to be creative and work together, securely.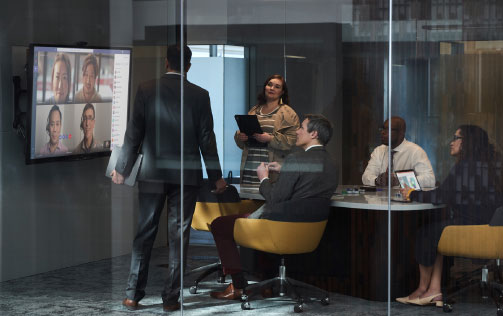 Sail smoothly through the Microsoft 365 (formerly Office 365) migration and deployment process guided by our Cloud migration experts. Then access online the essential tools your business relies on from wherever you are on all your devices.  
With easy file storage and sharing, unlimited online meetings, video conferencing, and more, Microsoft 365 supports and streamlines every aspect of your modern business—so you focus your energies on growth, not tech frustration.
HARDWARE AS A SERVICE (HaaS)
Today's organizations need to make the most of their resources to compete successfully and obtain the appropriate tools to be in a position to take advantage of opportunities when presented. Companies must grow revenue, increase productivity, or cut costs with their capital expenditures.
We specialize in financing networks by providing innovative, flexible financial programs to eMazzanti customers worldwide. These programs allow companies to maximize cash flow, preserve capital budgets, gain tax advantages, and retain the flexibility to easily upgrade technologies as their needs evolve.
General Computer Recommendations
Partner / Associate Desktop
Windows 10 Pro
1 TB RAM
8 GB DDR
Core i5
Partner / Associate Laptop
Windows 10 Pro
8 GB RAM
256 GB SSD
Core i7
Windows 10 Pro
4 GB RAM
500 GB HDD
Core 13
Windows 10 Pro
8 GB RAM
256 GB SSD
4 Core
Your business relies on technology in a thousand different ways. If something goes wrong, operations come to a screeching halt. Don't leave your business or your customers hanging and your staff scrambling!
Keep things running smoothly with round-the-clock IT support services from eMazzanti Technologies.
Cyber security solutions for law firms
Law firms must protect critical customer data and business assets from the rising tide of cyber-crime.
Proactive, 24/7 Cyber Security Services from eMazzanti and next-generation firewall appliances
designed for small businesses block the threats.
Keep your company's most sensitive data safe with expert Cyber Security Services, consultation, and crisis control from eMazzanti.
We expertly ensure all your security software is comprehensive and up to date, your emails protected, and your data encrypted—all while monitoring your network round the clock for suspicious activity.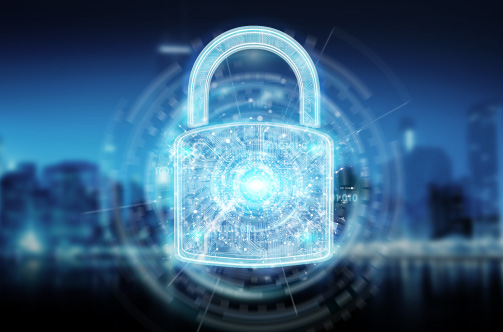 eMazzanti Technologies has been lucky enough to have built great relationships with LEAP, the most prominent
legal software company in its class. We are committed to understanding your network, and helping you
to proactively make the best technology decisions. 
As part of our commitment to LEAP, eMazzanti Technologies works as their client's IT Professional Service Provider to ensure that their clients are in compliance according to LEAP standards.
If you are like many law firms, you are managing a network you have inherited and need information on this valuable asset. When a LEAP client is 90% of the way to their deployment, we jump in and help with the last 10%.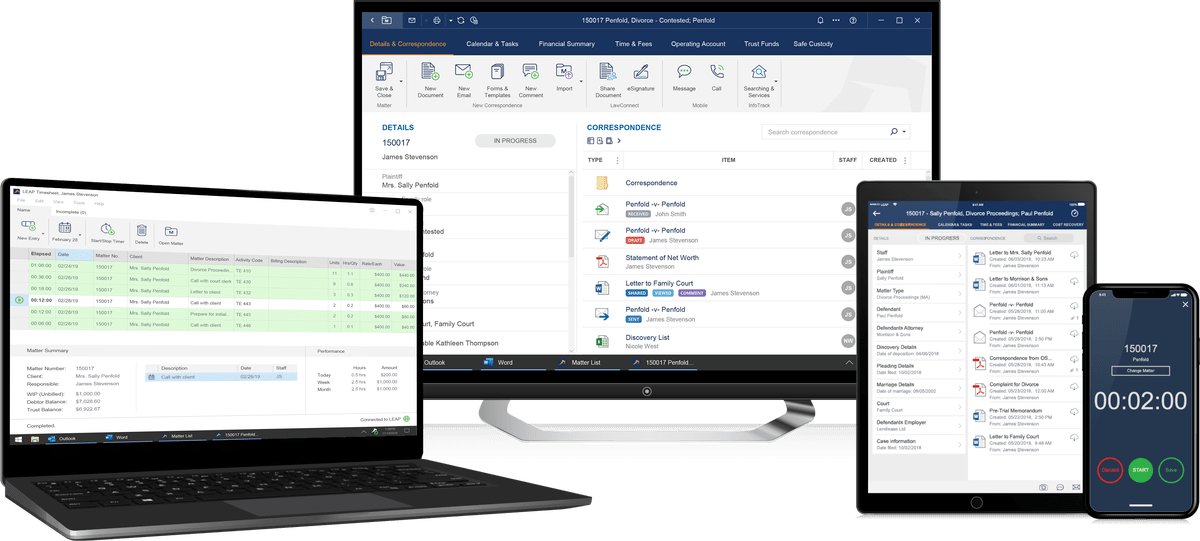 We provide migration services to LEAP compliant email systems and configure end user environments. eMazzanti wants to show you how you can monitor, maintain, report, and assess your technological environment using the best tools in the industry. Our engineers are all Microsoft Certified and standing by 24/7, 365 days of the year to address any task.
Certifications | Badges
Microsoft Dynamics 365 Gold Partner, Microsoft Cloud Service Gold Partner, Microsoft 365 Gold Partner, HP Partner, VOIP Solution Provider, WBE, SBE, 4X Microsoft Partner of the Year, HP Partner of the Year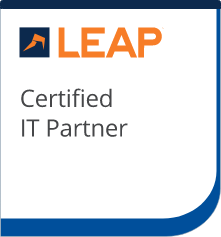 Please contact our team or complete the form.
A representative will contact you shortly.