Live smartphone video feed gives IT support technicians eyes to see what the client sees anywhere in the office, store or factory
Hoboken, New Jersey ­- (Vocus) April 23, 2015 – The acceptable response time for technical support used to be measured in hours. eMazzanti's Live Remote Assistance, implemented in 2006, cut that time to 30 minutes, improving to 15 minutes or less today. Continuing the quest for ever faster customer support, eMazzanti Technologies today announced Virtual On-site Support, advanced support technology to enhance the company's eCare Network Monitoring and Service offering and complement the popular Live Remote Assistance tool.
Virtual On-site Support
Using a live video feed from the customer's smartphone, Virtual On-site Support enables the support technician to see what the customer sees anywhere at the site. Instead of wasting time explaining cabling problems, equipment configurations and flashing indicator lights, customers can just show the support tech what they are seeing, leading to a faster diagnosis and resolution of the problem.
"The addition of Virtual On-site Support to eCare strengthens our commitment to solving customers' problems in the fastest way possible," Stated Ariel Perez, eCare Team Lead. "The live video feed extends the support tech's vision from the desktop to any component of the client's network. The increased ability to respond to customers' needs and interact with a virtual presence speeds problem resolution, saving time for clients and ensuring the correct solution."
Using Virtual On-site Support, the technician can now more easily resolve problems as if they were actually on-site. Integration with the technician's support tracking application makes remote video technology a powerful, easy-to-use tool for the support team.
Virtual On-site Support and Live Remote Assistance are important components of eMazzanti's eCare IT Network Security and Service. Constant innovation since 2001 and the addition of live video today enables eMazzanti to provide unparalleled support to customers in manufacturing, retail and other industries where technical problems directly impact operations and demand a rapid resolution.
Live Remote Assistance
Introduced nine years ago, Live Remote Assistance reduced technical customer service response times by over 50% and virtually eliminated on-site work and travel time. With the Live Remote Assistance tool, a member of eMazzanti's support team can view a customer's desktop and share control of the mouse and keyboard to achieve a faster solution.
When a customer requests assistance via Live Remote Assistance they activate a self-installing plug-in which allows the support representative to view the desktop and share control of the mouse and keyboard. If the support representative needs to see more than the desktop, the customer opens the Virtual On-site Support app and shows the tech what they are seeing. At any time during a support session, the user can close the app or take control of the computer with simple movement of their mouse. The user is always controlling the session.
Prior to the implementation of Live Remote Assistance, customers had to wait an hour or more for an engineer to arrive on site or simply ask questions of the customer and have that customer walk through the troubleshooting steps.
"The inefficiencies of support removed by Live Remote Assistance are incredible and provide a customer experience unmatched for small businesses," stated Jennifer Mazzanti, President, eMazzanti Technologies. "With the addition of Virtual On-site Support, customers will enjoy an even better support experience."
Striving for Support Perfection
eMazzanti polls its customers for feedback on each support session. The measurement is based on a five point scale and eMazzanti strives for a perfect 5 on the day's events. The staff at eMazzanti is also measured on their customer satisfaction and performance on calls. eMazzanti's obsession with customer service improvement has led to a 98% customer retention rate since the company was founded in 2001.
"Virtual On-site Support enables the most efficient technical support possible, enhancing eMazzanti's customer satisfaction, attracting new customers and retaining those who use the service today," summarized Jennifer Mazzanti.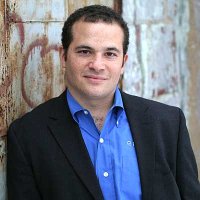 Carl Mazzanti is Co-Founder and President of eMazzanti Technologies, Microsoft's four time Partner of the Year and one of the premier IT consulting services for businesses throughout the New York metropolitan area and internationally. Carl and his company manage over 400 active accounts ranging from professional services firms to high-end global retailers.
eMazzanti is all about delivering powerful, efficient outsourced IT services, such as computer network management and troubleshooting, managed print, PCI DSS compliance, green computing, mobile workforce technology, information security, cloud computing, and business continuity and disaster recovery.  
Carl Mazzanti is also a frequent business conference speaker and technology talk show guest and contributor at Microsoft-focused events, including frequent prominent roles at the Microsoft Inspire (Worldwide Partner Conference / WPC).
Carl, a serial Entrepreneur, gives back to the community through Entrepreneur teaching engagements at Georgetown University, the company's ocean wildlife conservation effort, the Blue Project, and Tree Mazzanti.