NYC metro area IT consultant and two-time Microsoft Partner of the Year award winner, eMazzanti Technologies, is recommended for six 2015 awards

Hoboken, New Jersey ­- (Vocus) April 21, 2015 – eMazzanti Technologies, IT support and computer consultant in the New York City Metro area, has been nominated recently for the 2015 Microsoft Partner of the Year award in six categories. Award winners will be announced in the coming months and presented at the 2015 Microsoft Worldwide Partner Conference to be held in Orlando, July 12-16, 2015.
eMazzanti has been twice recognized previously by Microsoft, once for winning Microsoft's 2012 Partner of the Year award and also Microsoft's 2013 Northeast Region Partner of the Year. These awards highlight and recognize the excellence and achievement of Microsoft value-added resellers (VARs) who have worked to produce innovative and exceptional results across the business.
"This prestigious award program gives our partners a chance to showcase their best-in-class solutions using Microsoft technologies aligned to Microsoft Partner Network competencies," stated Niamh Coleman, Director, MPN Product Management, Microsoft
"eMazzanti is honored to be considered for the 2015 Microsoft Partner of the Year award in six categories," said Jennifer Mazzanti, President of eMazzanti Technologies. "The nominations demonstrate our relentless pursuit of innovative technology solutions to enhance our customers' business success."
eMazzanti is under consideration for awards in the following categories:
Devices and Deployment Partner of the Year
Partners serving enterprise and midmarket customers, with proven expertise in helping them modernize their devices are eligible for this award. This includes adopting tablets and smartphones, upgrading to the latest Windows platform and deploying the necessary technology to provide users with a truly mobile work style.
Modern Datacenter: Customer Focus Partner of the Year
This category recognizes a partner that has excelled in consistently delivering value to customers using Microsoft's software, services and solutions in upgrading customers from legacy server platforms to the latest releases of Windows Server and/or Azure Infrastructure Services and in migrating customers from other server platforms.
Modern Datacenter: Hybrid Partner of the Year
Like the Modern Datacenter: Hybrid category, this award honors a partner that has excelled in delivering value to customers through Microsoft's datacenter technologies, including server platform technology, management and virtualization solutions and Microsoft Azure.
Small & Midmarket Cloud Solutions Partner of the Year
The partner recognized in this category will have demonstrated excellence in building a scalable, innovative & best in class Microsoft cloud practice focused on Small & Midmarket businesses (SMB).
OEM Device Partner of the Year
The OEM Device Partner of the Year Award recognizes a locally-managed system builder or reseller that has demonstrated excellence in driving innovative Windows-based devices.
Cloud Productivity Partner of the Year
This award honors a partner that has seen substantial and sustainable growth in deploying Office 365 cloud and hybrid solutions as well as demonstrating innovation, competitive differentiation, and customer benefits that result in improved efficiency, growth or profitability while showcasing the value of Office 365.
A large part of the nomination and submission process acknowledges and recognizes the accomplishments of the past year.  eMazzanti is proud to focus on services provided in 2014 for two publicly admired companies doing business globally in the insurance and consumer products industries.
Over its decade and a half history, eMazzanti has received numerous other honors and awards including, WatchGuard's Partner of the Year (five times), HP Partner of the Year, M5 Networks Partner of the Year, ShoreTelSky Partner of the Year, and has achieved the Inc. 5000 list for the fifth consecutive year. Recently, eMazzanti ranked 160th on the 2015 MSPmentor 501, an annual ranking of the world's top 501 managed services providers across the globe.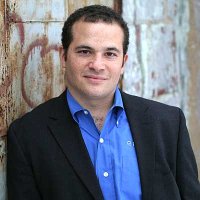 Carl Mazzanti is Co-Founder and President of eMazzanti Technologies, Microsoft's four time Partner of the Year and one of the premier IT consulting services for businesses throughout the New York metropolitan area and internationally. Carl and his company manage over 400 active accounts ranging from professional services firms to high-end global retailers.
eMazzanti is all about delivering powerful, efficient outsourced IT services, such as computer network management and troubleshooting, managed print, PCI DSS compliance, green computing, mobile workforce technology, information security, cloud computing, and business continuity and disaster recovery.  
Carl Mazzanti is also a frequent business conference speaker and technology talk show guest and contributor at Microsoft-focused events, including frequent prominent roles at the Microsoft Inspire (Worldwide Partner Conference / WPC).
Carl, a serial Entrepreneur, gives back to the community through Entrepreneur teaching engagements at Georgetown University, the company's ocean wildlife conservation effort, the Blue Project, and Tree Mazzanti.