Hoboken, New Jersey ­- (Vocus) January, 2014 ——Today, eMazzanti Technologies, an IT support and computer consultant, looks back at one of it's proudest moments of the past year when being recognized by Microsoft for winning a 2013 East Region SMB Partner Award for Northeast Partner of the Year.
These awards highlight and recognize the excellence and achievement of East Region SMB value-added resellers (VARs) who have worked innovative and to produce exceptional results across the business.
During the 2013 Microsoft Worldwide Partner Conference in Houston, Microsoft's East Region SMB&D General Manager Kim Tubbs-Herron was on-site to acknowledge the award winners including eMazzanti Technologies for their achievements.
"The Microsoft Partner Awards recognize Microsoft partners that have developed and delivered exceptional Microsoft-based solutions over the last year," said Tubbs-Herron. "eMazzanti Technologies demonstrates a commitment to serving its customers and providing innovative thinking and technology solutions."
"eMazzanti is pleased to receive this honor" said Jennifer Mazzanti, president of eMazzanti. "In the end, it's our customers and the level of confidence they place in us that makes an award like this possible."
The Northeast Partner of the Year award recognizes the partner that has driven significant Open and Cloud revenue and commitment to Microsoft solutions across their business and regularly markets their Microsoft offerings through events.
The Microsoft U.S. East Region team serves partners in the states of Alabama, Connecticut (special coverage for Fairfax County), Delaware, Florida, Georgia, Maine, Maryland, Massachusetts, Mississippi, New Hampshire, New Jersey, New York (upstate and metro areas), North Carolina, Pennsylvania, Rhode Island, South Carolina, Virginia, Vermont, Washington, D.C., and West Virginia.
Regional teams serve local partners by providing guidance about how to utilize sales and marketing offerings, answering questions about current offerings, and recommending training to assist partners with program and solution readiness.
About eMazzanti Technologies
eMazzanti Technologies' team of trained, certified experts provide 24×7 outsourced IT support to help ensure business productivity, address challenges of growth, cloud computing, mobility, critical business continuity and disaster recovery demands. The consultancy has special expertise in manufacturing, distribution, retail, financial, architectural, engineering, construction, government, educational, legal services, accounting, marketing communications, and healthcare market segments, while maintaining high customer satisfaction levels. Flexible support plans range from fixed-fee, around-the-clock network management where eMazzanti functions as an extension of a businesses' IT staff to a custom-solution provided on an as-needed basis. eMazzanti serves the Hoboken, NJ and NYC area markets as well as regional, national and international business support requirements. The IT firm is Microsoft's 2012 Partner of the Year and on-going Gold Partner, Microsoft Northeast Region Partner of the Year, a four-time recipient of WatchGuard's Partner of the Year and has achieved the Inc. 5000 list for the fourth year in a row. Download the free article: How to Select an IT Provider. More than 400 companies trust their IT support needs to eMazzanti Technologies. For more information contact: Carl Mazzanti 201-360-4400 or emazzanti.net. Twitter: @emazzanti , Facebook: Facebook.com/emazzantitechnologies.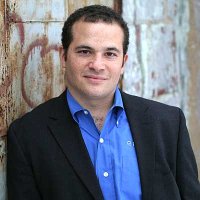 Carl Mazzanti is Co-Founder and President of eMazzanti Technologies, Microsoft's four time Partner of the Year and one of the premier IT consulting services for businesses throughout the New York metropolitan area and internationally. Carl and his company manage over 400 active accounts ranging from professional services firms to high-end global retailers.
eMazzanti is all about delivering powerful, efficient outsourced IT services, such as computer network management and troubleshooting, managed print, PCI DSS compliance, green computing, mobile workforce technology, information security, cloud computing, and business continuity and disaster recovery.  
Carl Mazzanti is also a frequent business conference speaker and technology talk show guest and contributor at Microsoft-focused events, including frequent prominent roles at the Microsoft Inspire (Worldwide Partner Conference / WPC).
Carl, a serial Entrepreneur, gives back to the community through Entrepreneur teaching engagements at Georgetown University, the company's ocean wildlife conservation effort, the Blue Project, and Tree Mazzanti.