Hoboken, New Jersey ­- (Vocus) February, 2014 –How do businesses know when the best time is to buy new technology? A recent article from eMazzanti Technologies, an IT support expert in the New York City area, provides some guidelines. The article is entitled: To Buy or Not to Buy.
"If every business bought the latest computer technology as soon as it was available, it would probably waste a lot of time and money," said Jennifer Mazzanti, president, eMazzanti Technologies. "That said, wisely choosing the right technology, at the right time, can be a real boost to productivity."
Consumer vs. Business Purchasing
Often there's no clear-cut answer as to which technology is best. For consumers, adopting a new technology is usually a low-risk behavior. If they buy something they don't like, they'll simply replace it with something different during their next purchase. It's a lot trickier for businesses, though. Rarely does it buy just one product at a time, so purchases need to benefit the employees and the company as a whole.
Does it make sense to be an early adopter?
Here are several questions to ask:
Does the technology provider have a good reputation? Buying "reputation" is an excellent strategy, especially if deadlines are tight and a decision must be made in a hurry.
Is there a guarantee of reliable product support? Again, name brand hardware and software will stand behind the purchase with local store and headquarters support. If the warrantee is weak, the company is likely to be as well.
Is this a good time to make a change? If you can wait, holidays and mid-year are often the best times of the year to find a bargain. If a company can do without replacing a computer by using an older machine for a few weeks or a computer from home, the wait can be worth it in terms of getting the most for your money. In some cases, like with software, it's sometimes a good idea to wait before diving in headfirst. New releases mean new bugs to iron out, so waiting for the next update or patch can benefit you in the long run. But when it comes to technology like notebooks and tablets, there are often benefits to being an early adopter.
Will the new technology be easy to use or will extensive training be required? The longer it takes your employees to learn how to use a new computer or software, the less productive they'll be. Sometimes, taking time to train a whole department or company makes sense. However, most often hardware and software needs to be intuitive and familiar in order for a purchase to make sense.
Other related information:
How to Select Outsourced IT: https://www.emazzanti.net/25-criteria-for-finding-great-outsourced-it-support/
Choosing Cloud Technology:  http://www.cloudtechnology365.com/o365
7 Advantages of Managed IT: https://www.emazzanti.net/7-advantages-of-managed-it-services/
How the Cloud Saves Money: http://bit.ly/A7zFYE.
About eMazzanti Technologies
eMazzanti Technologies' team of trained, certified experts provide 24×7 outsourced IT support to help ensure business productivity, address challenges of growth, cloud computing, mobility, critical business continuity and disaster recovery demands. The consultancy has special expertise in manufacturing, distribution, retail and PCI compliance, financial, architectural, engineering, construction, government, educational, legal services, accounting, marketing communications, and healthcare market segments, while maintaining high customer satisfaction levels. Flexible support plans range from fixed-fee, around-the-clock network management where eMazzanti functions as an extension of a businesses' IT staff to a custom-solution provided on an as-needed basis. eMazzanti serves the Hoboken, NJ and NYC area markets as well as regional, national and international business support requirements. The IT firm is Microsoft's 2012 Partner of the Year and on-going Gold Partner, Microsoft Northeast Region Partner of the Year, a four-time recipient of WatchGuard's Partner of the Year and has achieved the Inc. 5000 list for the fourth year in a row. Download the free article: How to Select an IT Provider. More than 400 companies trust their IT support needs to eMazzanti Technologies. For more information contact: Carl Mazzanti 201-360-4400 or emazzanti.net. Twitter: @emazzanti , Facebook: Facebook.com/emazzantitechnologies.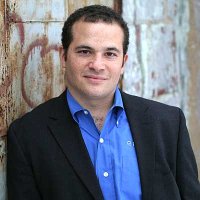 Carl Mazzanti is Co-Founder and President of eMazzanti Technologies, Microsoft's four time Partner of the Year and one of the premier IT consulting services for businesses throughout the New York metropolitan area and internationally. Carl and his company manage over 400 active accounts ranging from professional services firms to high-end global retailers.
eMazzanti is all about delivering powerful, efficient outsourced IT services, such as computer network management and troubleshooting, managed print, PCI DSS compliance, green computing, mobile workforce technology, information security, cloud computing, and business continuity and disaster recovery.  
Carl Mazzanti is also a frequent business conference speaker and technology talk show guest and contributor at Microsoft-focused events, including frequent prominent roles at the Microsoft Inspire (Worldwide Partner Conference / WPC).
Carl, a serial Entrepreneur, gives back to the community through Entrepreneur teaching engagements at Georgetown University, the company's ocean wildlife conservation effort, the Blue Project, and Tree Mazzanti.