Hoboken, New Jersey ­- (Vocus) January, 2014 –Though businesses are overwhelmed with hardware and software technology options today, choosing the right ones can be challenging. A new article from eMazzanti Technologies, an IT support and computer consultant in the New York City area, gives three guidelines that can be helpful.
"The first criterion for evaluating technology is based on the old adage about there being no free lunches in the world" said Jennifer Mazzanti, president, eMazzanti Technologies. "This can also be true with technology, though free or near-free, can cost a business significantly more in time and frustration."
Saving Money, Time and Frustration
Saving money in any way possible is a top priority for most small business owners, but when it comes to choosing technology, it pays to think through the downside of a free solution before it ends up costing a significant amount of frustration and lost productivity. A free software program may have some of the features needed, but getting it to interface with separate business applications can be a huge challenge.
Also, "Free" often means businesses won't have access to tech support when something does go wrong, and it will be on its own to learn the ins and outs of the technology. If a company wants to ensure it can learn how to use a solution, and get professional help integrating it with other applications and fixing issues when they arise, a sound alternative to free is to pay a reasonable monthly or annual subscription for cloud solutions. Known as "software-as-a-service" or SAS, providers such as Microsoft and HP offer inexpensive solutions that are familiar and easily integrated into a businesses' network.
Choose IT Solutions that can Multi-task
Small businesses often fall into the trap of implementing technology that addresses only one specific task. For example, the need to share large files with customers or partners outside the company; so it signs up for a file-sharing service. Free or not, choosing a one-trick-pony for simple tasks like file sharing might actually cost more in the long run in the form of lost productivity. A business can miss out on collaboration tools and integration with email and other productivity applications that would take file sharing to the next level.
Other related information:
How to Select Outsourced IT: https://www.emazzanti.net/25-criteria-for-finding-great-outsourced-it-support/
Choosing Cloud Technology:  http://www.cloudtechnology365.com/o365
7 Advantages of Managed IT: https://www.emazzanti.net/7-advantages-of-managed-it-services/
About eMazzanti Technologies
eMazzanti Technologies' team of trained, certified experts provide 24×7 outsourced IT support to help ensure business productivity, address challenges of growth, cloud computing, mobility, critical business continuity and disaster recovery demands. The consultancy has special expertise in manufacturing, distribution, retail and PCI compliance, financial, architectural, engineering, construction, government, educational, legal services, accounting, marketing communications, and healthcare market segments, while maintaining high customer satisfaction levels. Flexible support plans range from fixed-fee, around-the-clock network management where eMazzanti functions as an extension of a businesses' IT staff to a custom-solution provided on an as-needed basis. eMazzanti serves the Hoboken, NJ and NYC area markets as well as regional, national and international business support requirements. The IT firm is Microsoft's 2012 Partner of the Year and on-going Gold Partner, Microsoft Northeast Region Partner of the Year, a four-time recipient of WatchGuard's Partner of the Year and has achieved the Inc. 5000 list for the fourth year in a row. Download the free article: How to Select an IT Provider. More than 400 companies trust their IT support needs to eMazzanti Technologies. For more information contact: Carl Mazzanti 201-360-4400 or emazzanti.net. Twitter: @emazzanti , Facebook: Facebook.com/emazzantitechnologies.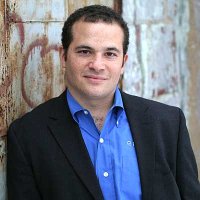 Carl Mazzanti is Co-Founder and President of eMazzanti Technologies, Microsoft's four time Partner of the Year and one of the premier IT consulting services for businesses throughout the New York metropolitan area and internationally. Carl and his company manage over 400 active accounts ranging from professional services firms to high-end global retailers.
eMazzanti is all about delivering powerful, efficient outsourced IT services, such as computer network management and troubleshooting, managed print, PCI DSS compliance, green computing, mobile workforce technology, information security, cloud computing, and business continuity and disaster recovery.  
Carl Mazzanti is also a frequent business conference speaker and technology talk show guest and contributor at Microsoft-focused events, including frequent prominent roles at the Microsoft Inspire (Worldwide Partner Conference / WPC).
Carl, a serial Entrepreneur, gives back to the community through Entrepreneur teaching engagements at Georgetown University, the company's ocean wildlife conservation effort, the Blue Project, and Tree Mazzanti.