Hoboken, New Jersey ­- (Vocus) Jan, 2014 –Imagine walking into a custom furniture store to purchase a large fish tank, complete with its own yellow submarine once used by the British Navy to search for treacherous mines. Though this unique, eye-catching approach to furniture creation was at the heart of what Timothy Oulton did for its first four US stores, their computer problems were not unique at all.
Due to the traditional operational practices of the company's US galleries, technology often took a back seat to more important retail needs. As a result, the US stores used a mix of computers running Mac and Windows operating systems, and there were no standard networks or business processes. This eclectic technology mix, combined with paper-based operational practices, often prolonged the length of time it would take for the stores to begin running smoothly. eMazzanti Technologies, an IT support and computer consultant in the Hoboken, New Jersey and New York City areas, was asked to find an creative technology solution that matched the magic Timothy Oulton worked with furniture designs.
"We knew that Timothy Oulton needed a standardized, repeatable technology solution and, because it operates in high-end retail, the technology had to be sexy," says Carl Mazzanti, President of eMazzanti Technologies.
Nate Green, Timothy Oulton Furniture Outlet Manager echoed a similar sentiment. "Someone who is about to spend [US]$10,000 on a couch doesn't want to sit across from a salesperson who is pecking away on a clunky PC."
Fast, Versatile, Sleek
eMazzanti recommended that Timothy Oulton standardize on tablet PCs running the Windows 8 Pro operating system. Though mostly Mac users, once the employees got a taste of the Windows 8 sleek interface and functionality, there was no looking back.
"We also love the ability to switch between tablet and laptop form factors and between business applications and customer interactions," Green says. For example, if an employee is working in the company's point-of-sale (POS) system and a customer walks up and asks to see a sofa in a different color, the employee can quickly swipe across the touchscreen to the inventory application and twist the Lenovo ThinkPad Twist tablet around to show the customer an image. When the customer leaves, the employee can quickly swipe back across the screen to work in the Point of Sale (POS) application.
Sales people also had additional versatility credit card sliders we added to the tablet PCs so transactions could be completed from anywhere in the store.
Technology-Enhanced Store Openings
Thanks in part to the Windows 8 Pro tablets, Timothy Oulton was able to open its outlet store in just three weeks. "It took us just three weeks from the moment we said we wanted to open an outlet to opening our doors, and the Windows 8 Pro tablets that eMazzanti recommended contributed greatly to the speedup," Wilkerson says. Because of the success with its outlet store, Timothy Oulton is going to deploy tablets running Windows 8 Pro in all future stores.
"Technology becomes a valuable way to support your brand and engage your customers, and Windows 8 Pro is perfect for that," said Matt Wilkerson, Head of Retail for Timothy Oulton Americas. "Our employees just look very professional and are able to get things done quickly."
Read a full version of the customer story here.
https://www.emazzanti.net/success-stories/furniture-company-opens-store-in-three-weeks-using-tablet-pcs-and-windows-8-pro/
For additional information on how eMazzanti Technologies is helping businesses succeed go to the following stories and websites:
About eMazzanti Technologies
eMazzanti Technologies' team of trained, certified experts provide 24×7 outsourced IT support to help ensure business productivity, address challenges of growth, cloud computing, mobility, critical business continuity and disaster recovery demands. The consultancy has special expertise in manufacturing, distribution, retail, financial, architectural, engineering, construction, government, educational, legal services, accounting, marketing communications, and healthcare market segments, while maintaining high customer satisfaction levels. Flexible support plans range from fixed-fee, around-the-clock network management where eMazzanti functions as an extension of a businesses' IT staff to a custom-solution provided on an as-needed basis. eMazzanti serves the
Hoboken, NJ and NYC area markets as well as regional, national and international business support requirements. The IT firm is Microsoft's 2012 Partner of the Year and on-going Gold Partner, Microsoft Northeast Region Partner of the Year, a four-time recipient of WatchGuard's Partner of the Year and has achieved the Inc. 5000 list for the fourth year in a row. Download the free article: How to Select an IT Provider here. More than 400 companies trust their IT support needs to eMazzanti Technologies. For more information contact: Carl Mazzanti 201-360-4400 or emazzanti.net. Twitter: @emazzanti , Facebook: Facebook.com/emazzantitechnologies.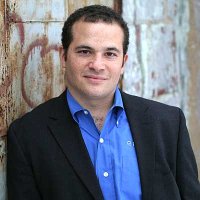 Carl Mazzanti is Co-Founder and President of eMazzanti Technologies, Microsoft's four time Partner of the Year and one of the premier IT consulting services for businesses throughout the New York metropolitan area and internationally. Carl and his company manage over 400 active accounts ranging from professional services firms to high-end global retailers.
eMazzanti is all about delivering powerful, efficient outsourced IT services, such as computer network management and troubleshooting, managed print, PCI DSS compliance, green computing, mobile workforce technology, information security, cloud computing, and business continuity and disaster recovery.  
Carl Mazzanti is also a frequent business conference speaker and technology talk show guest and contributor at Microsoft-focused events, including frequent prominent roles at the Microsoft Inspire (Worldwide Partner Conference / WPC).
Carl, a serial Entrepreneur, gives back to the community through Entrepreneur teaching engagements at Georgetown University, the company's ocean wildlife conservation effort, the Blue Project, and Tree Mazzanti.