NYC area IT consultant strengthens relationship with New Jersey's top-tier public technological university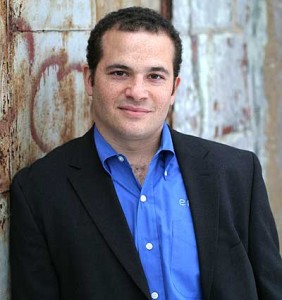 Hoboken, New Jersey ­- (Vocus) April 17, 2015 — eMazzanti Technologies, a NYC area IT consultant and managed services provider (MSP) today announces the appointment of eMazzanti Technologies, with Carl Mazzanti, CEO, to the New Jersey Institute of Technology (NJIT) School of Management Board of Directors. The appointment will more closely link the university with a leading fast growing IT Services provider.
"The School of Management is excited to have eMazzanti Technologies join our Board of Directors. Not only are they a leading and fast growing technology services firm in our home state of New Jersey, but also their engagement in sponsoring our Hackathon, participation with our students in career development and overall support for our community, makes them an invaluable partner," William J. McDermott, Director of Development, NJIT.
eMazzanti Technologies is closely associated with NJIT's corporate programs, having served as a sponsor of the NJIT Hackathon and other events. NJIT's College of Computing Sciences (CCS) operates a Corporate Affiliates program intended to influence the evolution of CCS curricula, engage students and faculty in research activities of interest to affiliated companies, and provide students with experiences that will enhance their development into future corporate assets of affiliated companies.
"eMazzanti looks to credentialed NJIT computer science graduates to fill software development ,network engineering and technical support positions in our growing organization," stated Jennifer Mazzanti, President, eMazzanti Technologies. "This responsibility with the School of Management is an opportunity to strengthen our relationship and increase our support for the University in another area."
About NJIT
One of the nation's leading public technological universities, New Jersey Institute of Technology (NJIT) is a top-tier research university that prepares students to become leaders in the technology-dependent economy of the 21st century. With an enrollment of more than 10,000 graduate and undergraduate students, NJIT offers small-campus intimacy with the resources of a major public research university. NJIT is among the top 1 percent of public colleges and universities in return on educational investment, according to PayScale.com.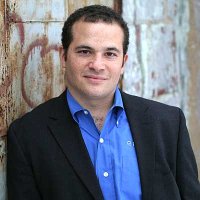 Carl Mazzanti is Co-Founder and President of eMazzanti Technologies, Microsoft's four time Partner of the Year and one of the premier IT consulting services for businesses throughout the New York metropolitan area and internationally. Carl and his company manage over 400 active accounts ranging from professional services firms to high-end global retailers.
eMazzanti is all about delivering powerful, efficient outsourced IT services, such as computer network management and troubleshooting, managed print, PCI DSS compliance, green computing, mobile workforce technology, information security, cloud computing, and business continuity and disaster recovery.  
Carl Mazzanti is also a frequent business conference speaker and technology talk show guest and contributor at Microsoft-focused events, including frequent prominent roles at the Microsoft Inspire (Worldwide Partner Conference / WPC).
Carl, a serial Entrepreneur, gives back to the community through Entrepreneur teaching engagements at Georgetown University, the company's ocean wildlife conservation effort, the Blue Project, and Tree Mazzanti.