LS Retail Partners Team Up with eMazzanti
As a 2015 Global Microsoft ISV of the Year, LS Retail depends on strategic partners to deliver complete omni-channel software solutions for every segment of the industry. Several LS Retail partners count on eMazzanti Technologies to deliver seamless infrastructure and cloud services. These are key components of their Microsoft Dynamics offerings.
ArcherPoint Retail – eMazzanti is an Extension of the Retail Business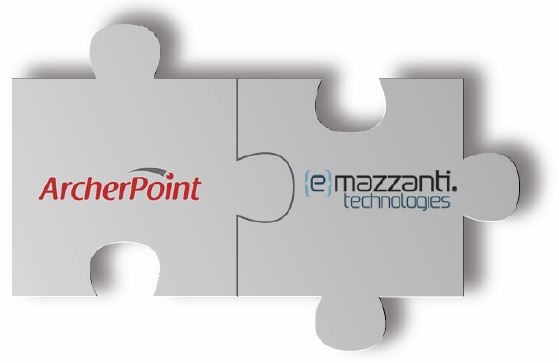 Tina Terrezza, Business Development Manager, Retail
LS Retail/Microsoft Dynamics NAV VAR
eMazzanti Partner since August, 2014
For: Infrastructure, Network Design, Backups, Managed Services, and hardware
When ArcherPoint Retail sought extra bandwidth to rapidly grow their business, LS Retail suggested they speak with Carl Mazzanti, CEO at eMazzanti Technologies. "It was clear to me from our first communication that Carl had great intentions to help partners address the needs of their customers," related Terrezza.

Working as a team, ArcherPoint and eMazzanti fulfill the requirements of retailers for both hardware and software. "I feel secure knowing that I can ask Carl, Marcos Buenrostro, (Account Manager) or Ervis Zeqo (Business Development Manager) to reach out to our client, and they will get it done quickly," continued Terrezza. "What's great is the personal attention and follow-through our clients get from eMazzanti. It's not just a hardware quote."
Delighting customers is the number one ArcherPoint Retail core value. For Terrezza, "Bringing in a partner that views that as a high priority is an enormous differentiator from other companies. I see eMazzanti as a strategic partner for growth."
ArcherPoint Retail has just achieved the LS Retail Platinum Level. "We doubled the size of the Retail team in the last year. eMazzanti has been that extra arm a growing organization needs to provide all the attention customers deserve. We love working with Carl and the rest of the team!"
Download ArcherPoint_Retail_and_eMazzanti PDF
Tags: IaaS, Managed Services Provider, Retail POS, Retail Technology