Most people have used the core Microsoft Office applications to create documents and spreadsheets, build presentations or send email. But Microsoft 365 delivers so much more. From document management to collaboration, project management and data analytics, Microsoft 365 applications deliver a comprehensive toolkit to power organizations.
Access to some Microsoft 365 applications is dependent on the type of subscription purchased. For specific details, contact your Microsoft Partner.
Microsoft 365 Applications to Create and Manage Content
Word – For decades, Word has dominated the word processing market. A host of features enable users to create professional-quality documents, from simple reports to complex documents involving tables, graphics and even video.
Excel – Originally designed as the digital equivalent to a paper spreadsheet, Excel provides the tools users need to organize and manipulate data. Formulas and functions make calculations and equations easy. Additionally, Excel provides the ability to sort, graph, chart and analyze data.
PowerPoint – PowerPoint features enable almost anyone to create and deliver presentations. Presentations may include graphics, animations, 3D models and even a live video feed. And with an increasing number of accessibility options, PowerPoint allows presenters to engage audiences across distance, language barriers and more.
Sway – While most users are familiar with PowerPoint, many do not know that Microsoft offers a second option for creating presentations. Completely free, Sway offers less features but a more intuitive interface that allows users to easily create interactive presentations.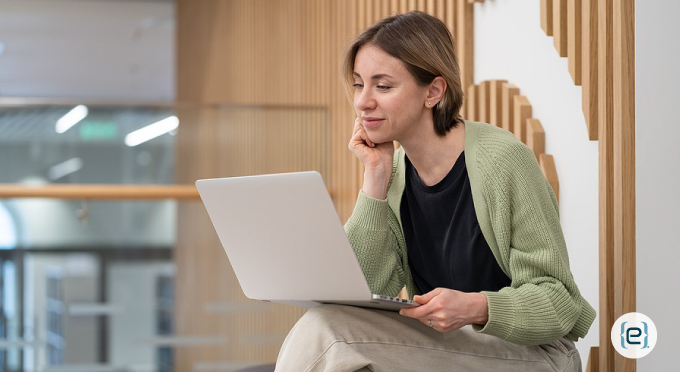 OneDrive – OneDrive provides personal storage space for individuals to store documents in the cloud. Files immediately sync between devices, making OneDrive indispensable for remote workers.
SharePoint – On the other hand, SharePoint provides more advanced document management for teams. Additionally, SharePoint sites provide space for teams to collaborate and connect.
OneNote – A versatile digital notetaking app, OneNote allows users to type or draw notes, include graphics or meeting links and more. Users can organize notes into folders and share notes with others. Notes automatically sync across devices.
Visio – Using Visio, users can create visual representations of complex ideas, from flowcharts to data flow diagrams, org charts to timelines.
Make Connections/Power Collaboration
Teams – Microsoft Teams provides a workspace to connect workers through chats, meetings, and online collaboration. It brings a host of tools together in the same space, helping teams to work dynamically and providing easy visibility into projects.
Outlook and Exchange – Outlook delivers an email client, along with calendar, contacts, and tasks. Exchange, on the other hand, provides the mail server functions, as well as additional security and tools to drive collaboration and teams.
Yammer – Yammer provides enterprise social media tools within Microsoft Teams, SharePoint, and Outlook. Users can join communities, enhance posts with attached files or @mentions and otherwise engage with other users throughout the organization.
Viva Suite – The Viva suite provides a company-branded access point for a multi-faceted employee experience. For instance, Viva Engage delivers social networking, while Viva Topics organizes content to make it easier for employees to find relevant information. Viva Goals offers employees a view of how their work impacts goals.
Forms – Using Forms, users can easily create surveys, polls, and quizzes to collect feedback.
Delve – Delve provides centralized access to documents and other information they need to get work done. Users can create boards of related documents or search the professional profiles of others in the organization.
Whiteboard – With Whiteboard, organizations have a visual collaboration platform for brainstorming, visualizing ideas and improving meetings. All whiteboards you create save automatically to the cloud, so that you can share and edit them easily.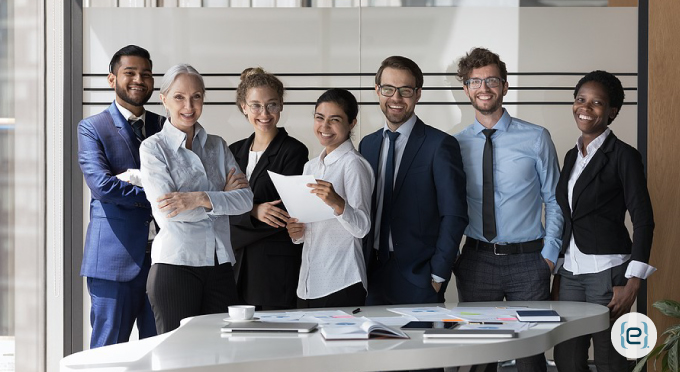 Keep Business Running Smoothly
Bookings – Use Bookings to simplify the process of scheduling and managing customer appointments.
To Do – The To Do app helps individuals with personal task management.
Planner and Lists – Microsoft offers several apps to assist teams with project management. Planner uses Kanban boards to drive task management and visually track progress. Lists provides a more advanced, customizable project management experience.
Tasks – Microsoft Tasks pulls information from all the task apps into a single view. This includes To Do, Lists and Planner, as well as tasks from email and Office documents.
Power Platform – The Power Platform includes a collection of apps designed to drive innovation. Drive data analysis with Power BI. Use Power Apps to build custom apps. Quickly create business websites with Power Pages. Automate processes with Power Automate. And use Power Virtual Agents to build chatbots without coding.
Implement the Right Microsoft 365 Applications for Your Business Needs
Microsoft offers new features and applications regularly and keeping track of them all can prove challenging. eMazzanti business technology consultants will guide you through the maze of options and help you deploy the best combination to support your business strategy.