Hoboken, New Jersey ­- April 8, 2010 – A new eMazzanti Technologies case study for its customer Doma Export Company, captures the firm's journey to find improved productivity and improved customer satisfaction. The exporter tapped the IT expertise of eMazzanti Technologies, Microsoft Windows 7 operating system and HP's new 5310m ProBook laptop computer to achieve its objectives.
Doma Export Company, exports personal packages, commercial cargo and motor vehicles to Poland and other Eastern European countries. However, the company had several computer-related issues that needed to be addressed such as better overseas collaboration, more efficient ways to train its personnel and improved mobile computing. eMazzanti Technologies helped them find a solution.
Better Collaboration
The HP 2MP Integrated webcam with the HP Ambient Light supports live Web conferencing and video calls has given Doma a new way to improve the way it communicates with its clients and partners.
"The HP 5310m ProBook webcam enables us to conduct conference calls wherein all parties can actually see each other. It definitely enhances our communication."
The Remote Desktop Connection solution within the Windows 7 operating system also provided a new level of mobile connectivity Doma had not experienced before.
More Efficient Training
Windows 7 Professional includes a new feature called Problem Steps Recorder, which enable users to record their interactions with programs or applications in real time, quickly annotate the video, and easily share it with colleagues.  Doma leaders point out that this new tool will help accelerate training and give employees more time to focus on better serving their clients.
Improved Mobile Computing
For Doma Export, the Windows 7 Remote Desktop Connection has offered vital connectivity to business related files for the company's increasingly mobile workforce. While on the road, users can get more work done because of longer battery life thanks to the Windows 7 power management capabilities and the HP 5310m ProBook's more powerful battery set.
About eMazzanti Technologies
eMazzanti Technologies works with businesses to provide growth strategies through the use of intelligent technology. Utilizing a disciplined approach of business process analysis, network design, security planning and preventative maintenance, the IT expert delivers solutions that reduce costs, mitigate risk and drive revenue for its clients. This innovative and comprehensive approach to technology services has earned eMazzanti the trust of a rapidly growing client base and recognition by many of the industry's foremost publications. For more information contact: Carl Mazzanti 201-360-4400 or emazzanti.net.
About Doma Export
Doma Export Co. Inc. was founded in Newark, NJ by Joseph Domanecki in 1958 as an exporter exclusively to Poland. The company became an NVOCC (Non Vessel Operating Common Carrier) in 1983. In the same year, it obtained IATA (International Airline Travel Association) and ICC certifications.
In 1985, Doma came under the new management of Ludwik Wnekowicz and 1986 became recognized as a corporation. Since then, distribution has expanded to include Belarus, The Czech Republic, Latvia, Estonia, Lithuania, Slovakia, and Ukraine. Doma Export has also expanded its services to include Door-to-Door service, International Moving, and Trucking; as well as, providing convenience by offering 100 agencies at which a package can be dropped off.
The main warehouse and office has been relocated several times until the grand opening of a newly built facility in Linden, NJ in 1997. The company looks to continue to expand its service, as well as its serving area while providing the Polish and European American community a low-cost alternative for shipping. For more information call 1-800-229-DOMA, visit: domaexport.com or email: services (at) domaexport.com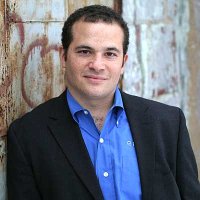 Carl Mazzanti is Co-Founder and President of eMazzanti Technologies, Microsoft's four time Partner of the Year and one of the premier IT consulting services for businesses throughout the New York metropolitan area and internationally. Carl and his company manage over 400 active accounts ranging from professional services firms to high-end global retailers.
eMazzanti is all about delivering powerful, efficient outsourced IT services, such as computer network management and troubleshooting, managed print, PCI DSS compliance, green computing, mobile workforce technology, information security, cloud computing, and business continuity and disaster recovery.  
Carl Mazzanti is also a frequent business conference speaker and technology talk show guest and contributor at Microsoft-focused events, including frequent prominent roles at the Microsoft Inspire (Worldwide Partner Conference / WPC).
Carl, a serial Entrepreneur, gives back to the community through Entrepreneur teaching engagements at Georgetown University, the company's ocean wildlife conservation effort, the Blue Project, and Tree Mazzanti.