Symantec (NSDQ:SYMC) has plans major changes in its services strategy by adding more hosted services regarding security offerings, while announcing a roadmap for partners to take the lead on its consulting business.
Symantec executives said Tuesday during its Vision 2010 conference in Las Vegas that the company has designs to enhance its hosted service business to include endpoint and DLP, in addition to its existing array of messaging, URL filtering and e-mail security services.
However, some partners wondered if the inclusion of endpoint security, DLP and other hosted services puts the security giant in a position to directly compete with its channel partners who currently offer these products to their end-user customers.
Jennifer Mazzanti, president of eMazzanti Technologies, based in Hoboken, N.J., said that the way in which Symantec took those services to market — either direct or through the channel — would determine the amount of channel conflict. "I think that it really would depend on how they're approaching that from a sales perspective," she said. "Obviously if you compete with partners in one area, they're less likely to do business with you in others."
But the impending go-to-market strategy for the new hosted services is not yet clear. Rowan Trollope, senior vice president of Symantec hosted services, said that thus far, partners' are largely relegated to customer acquisitions, support and upselling around its hosted services, while adding that he didn't know if that model would change to include comprehensive SaaS delivery and management through the channel in the foreseeable future.
During the Partner Day portion of the Vision Conference on Monday, Symantec CEO Enrique Salem briefly touched on the fact that the company would beef up its hosted services business by adding on more cloud-based offerings, but failed to provide a concrete outline detailing cloud strategies or specifics on how those additional hosted services would affect partners.
However, Symantec executives said that there are currently opportunities for partners around hosted security solutions. Qualified partners can join the Symantec Hosted Services channel program, formerly the MessageLabs channel program, Cochran said, and then ultimately determine what role they want to have around the offerings.
During a Channelweb.com interview, Salem said that he would like a greater number of Symantec partners to become enabled to take more hosted services to market. Salem alluded to the fact that programs were in the works aimed at enabling partners to adopt hosted services into their portfolio, especially in the SMB and small mid-tier markets, which would allow them to become part of the hosted services program.
"We need our partners to reach (the SMB market), so we need to enable the partner community," Salem said. "It's not about us anymore. They're ready to participate and we're ready to start enabling them. If they've got the right expertise to deliver hosted services, we want them in the program."
Ultimately, though, executives said that hosted services, as well as others such as managed and business critical services, will primarily be delivered through Symantec and to varying degrees, through the channel.
The Consulting Services Push
Meanwhile, Symantec (NSDQ:SYMC) announced last week that it planned to throw the large majority of its consulting service business to its partners, an effort initiated as the next phase of its Sell With program, which was launched last fall.
As Symantec embarks on the process of handing more consulting services over to partners, the company will have to begin the monumental task of strategically transitioning and enabling them.
Randy Cochran, Symantec vice president of North American channel sales, said that currently Symantec was in the process of handing intellectual property to its channel partners regarding its consulting business.
"The enablement process is opening up that Kimono for partners who have demonstrated that capability and a willingness to do so, everything we've got, you're going to have," Cochran said.
Executives said that the decision to turn more consulting services over to the channel was a strategic one designed to give the company a competitive edge in the security marketplace. The hope is that the services shift will generate greater partner loyalty and stimulate more product sales, and then in turn, partners will be more likely to sell and promote Symantec products.
"We have competitors. What we want is our partners to see that there's more opportunity to work with Symantec than with anybody else," said Symantec CEO Enrique Salem during a Channelweb.com interview. "If partners believe they can make more money working with us, that will drive more product sales. That's the theory. The goal is if a partner feels more successful in us, they'll invest in more training and enablement with us."
Salem said that the service shift could result in some restructuring in the form of layoffs as fewer Symantec sales staff is needed to fulfill and grow the company's consulting services business. Salem added, however, that there was no impending layoff that he considered "meaningful."
"If you think about a company of 17,500 people, and 100 people changes or 200 people changes, every change is important, but it's relatively small in the scheme of Symantec," Salem said.
Symantec executives added that some Symantec staff would also be shifted into enablement and training roles as the knowledge transfer from Symantec to its partners gets underway.
At least one West Coast VAR who asked to remain anonymous said that he planned to leverage some of the existing talent made available with Symantec restructuring to beef up his own consulting services staff as he made the transition.
Symantec Deals With Problems With 'Sell With' Program
 Meanwhile, Symantec has to overcome some failings of its Sell With program, launched last fall during Symantec's PartnerEngage conference.
Initially, Sell With was billed as a program that let partners directly take the lead on its services attached to a registered deal, with the ability to access Symantec tools and support. Under the enhanced program, partners who registered a new deal in the enterprise, mid-market or SMB space, would also have access to a services opportunity attached to that deal. Subsequently, qualified partners who performed services wrapped around sales were to receive a higher daily rate, and have streamlined access to Symantec support channels.
However, partners say that the Sell With program suffered from significant flaws and created inherent channel conflict by juxtaposing a direct in-house services business with a services business delivered by channel partners. Channel tension escalated, spurred by the confusion created in determining which services were in Symantec's court and which ones were up for grabs in the channel.
"Sell With hasn't necessarily delivered on all its promises," said one East Coast partner who asked to speak off the record. "The intention of the programs was to get both teams (Symantec's and the partners') to work together, but it had limited success."
Salem did say, however, that the latest implementation would likely reduce the amount of channel confusion. "There's very little that's difficult to understand," he said. "There's not a lot more we can do to simplify it."
"The changes that are coming are likely going to change (the services model) significantly," said Jonathan Dambrot, managing director of Prevalent Networks, based in Warren, N.J. "Some of these things more partner-centric. It's going to be a much more open environment for a thriving partnership."
To learn more about how to make better decisions and grow your business with technologies, contact us at [email protected] or call 1-866-EMAZZANTI.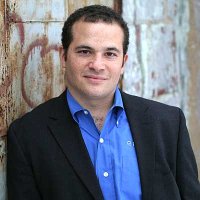 Carl Mazzanti is Co-Founder and President of eMazzanti Technologies, Microsoft's four time Partner of the Year and one of the premier IT consulting services for businesses throughout the New York metropolitan area and internationally. Carl and his company manage over 400 active accounts ranging from professional services firms to high-end global retailers.
eMazzanti is all about delivering powerful, efficient outsourced IT services, such as computer network management and troubleshooting, managed print, PCI DSS compliance, green computing, mobile workforce technology, information security, cloud computing, and business continuity and disaster recovery.  
Carl Mazzanti is also a frequent business conference speaker and technology talk show guest and contributor at Microsoft-focused events, including frequent prominent roles at the Microsoft Inspire (Worldwide Partner Conference / WPC).
Carl, a serial Entrepreneur, gives back to the community through Entrepreneur teaching engagements at Georgetown University, the company's ocean wildlife conservation effort, the Blue Project, and Tree Mazzanti.