"The way we manage costs is through speed, so we look for any tool that will increase the productivity of our staff. The Aero features, like Snap, Shake, Peek, Pinning and Jump-Lists do just that."
-Jennifer Shine, Chief Technical Officer, MXInspect
As a web security firm, MXINSPECT is ultimately selling trust. "Companies are becoming increasingly sensitive to online threats—viruses, spam and malware," noted Jennifer Shine, MXINSPECT CTO. "We're there to address threats before they cause problems. People pay us to work out the details." The managed service that MX offers has evolved to include a mobile workforce of over 40 reps. For these field employees, the laptop comprises their entire office. They carry and transfer data and require remote access to the company server, making them the possible weak link in a chain of security. If a computer is compromised, the clients are compromised. Because of this, MX must constantly be ahead of the curve in how it handles service and security in its own environment.
Solution
BitLocker-to-Go
BitLocker-to-Go extends data encryption features to removable storage devices like USB thumb drives and flash drives. A password or a smart card with a digital certificate stored on it can be used to unlock the data, providing portable data security for MXINSPECT field personnel.With the expertise of eMazzanti Technologies, MXINSPECT has been able to employ Windows 7 to add additional layers of security while increasing productivity. Features in Windows 7 provide MX with smarter and safer ways to communicate, transfer data and manage day-to-day business.
AppLocker
With AppLocker, MXINSPECT administrators can control the software that runs on the corporate network, ensuring that only authorized applications are accessed or installed.
DirectAccess
DirectAccess allows users to connect securely to a corporate network through the Internet. This connection is established in the background without requiring user interaction, simplifying and securing communication for MX's mobile workforce.
Gadgets
Gadgets are easy-to-use mini programs that give information at a glance and provide easy access to frequently used tools. MXINSPECT has developed its own Gadgets to display real time data crucial to performance management.
Aero Desktop Experience
The Snap, Shake, and Peek features in Windows 7 make it easier to navigate among multiple documents, allowing side-by-side comparison and intuitive window sizing. Additional features, such as the ability to pin applications and documents to the Taskbar, and simple access to Jump Lists of recent documents, add to the functionality of the desktop.
Power Management
The Power Management feature in Windows 7 carefully controls laptop power usage to maximize battery life, extending the work that can be done on a single charge.
Benefits
Layers of Protection for a Mobile Environment
MXINSPECT deals in trust. Jennifer Shine, MXINSPECT, CTO explains, "Everything we use in our office runs Windows 7; if our computers are compromised, our clients are vulnerable." The layers of protection in Windows 7, including BitLocker-to-Go, AppLocker, and DirectAccess, help to provide a fundamentally secure computing platform.
BitLocker-to-Go Facilitates Secure Sharing of Data
MXINSPECT field reps work primarily in a mobile environment, exposing them to unique security risks. According to Carl Mazzanti, CEO of eMazzanti Technologies, MXINSPECT's IT consultant, "BitLocker-to-Go allows MXINSPECT employees to share and transfer data to its clients with the assurance that only authorized users will have access, even if the media is lost or stolen."
IT Administrators Use AppLocker To Manage Software Security Threats
AppLocker adds another tier of protection by keeping users from downloading additional software that might threaten security. Mazzanti uses AppLocker to manage the corporate PCs through group policies, helping keep the organization's data safe and the hardware operating. "Customers know that if you're not protecting your own system, you're not protecting theirs. AppLocker keeps unauthorized software off hardware and networks."
Secure Network Connection for Field Reps
MXINSPECT is eager to implement the use of Windows 7 DirectAccess to provide its mobile workers with seamless, secure access to the company network. On-the-road employees will no longer have to tackle the job of manually creating their own VPN connection; DirectAccess offers them the same secure connection they would have in the office. Shine noted, "We can even use DirectAccess to remotely patch and update laptops."
Customized Gadgets Provide Real-Time Data
Customized gadgets have become an integral part of MXINSPECT's ability to monitor, quantify, and respond to security threats and client requests. "We use a custom-built Threat Gadget to track our system's constant stream of data," noted Shine. "We need accurate, updated information, because it's our business to respond quickly." When running Windows Vista®, MX ran into the issue of shrinking screen real-estate; gadgets simply took up too much room and were fixed in location. "With Windows 7, our gadgets float and are no longer limited to the sidebar. We can now take advantage of multiple screens to keep tabs on our data. Windows 7 has made our gadgets more accessible and less obtrusive, all at the same time."
Intuitive Aero Interface Increase Productivity
MXINSPECT provides managed email and web filtering as a fixed fee service, but Shine continues to see client's inbound traffic grow as a result of increased bandwidth and internet usage. "The way we manage costs is through speed, so we look for any tool that will increase the productivity of our staff. The Aero features, like Snap, Shake, Peek, Pinning and Jump-Lists do just that."
Smarter Power Features Generate Added Time
Shine has found the faster boot times and improved power management of Windows 7 to be one of its most impressive features. "When I'm on the go with my laptop, the speed and power savings are a big deal. I can get to work faster, and work even longer." As Windows 7 rolls out to field personnel, MXINSPECT anticipates the measurable impact of these smart power features. On the road, energy savings equates to a longer battery life, giving employees more resources and additional productivity.
Windows 7
Faster and more reliable: Windows 7 will help your organization use information technology to gain a competitive advantage in today's new world of work. Your people will be able to be more productive anyway. You will be able to support your mobile work force with better access to shared data and collaboration tools. And your IT staff will have better tools and technologies to enhance corporate IT security, data protection, and more efficient deployment and management. For more information about Windows 7, go to: www.microsoft.com/windows/business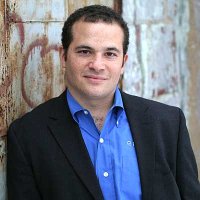 Carl Mazzanti is Co-Founder and President of eMazzanti Technologies, Microsoft's four time Partner of the Year and one of the premier IT consulting services for businesses throughout the New York metropolitan area and internationally. Carl and his company manage over 400 active accounts ranging from professional services firms to high-end global retailers.
eMazzanti is all about delivering powerful, efficient outsourced IT services, such as computer network management and troubleshooting, managed print, PCI DSS compliance, green computing, mobile workforce technology, information security, cloud computing, and business continuity and disaster recovery.  
Carl Mazzanti is also a frequent business conference speaker and technology talk show guest and contributor at Microsoft-focused events, including frequent prominent roles at the Microsoft Inspire (Worldwide Partner Conference / WPC).
Carl, a serial Entrepreneur, gives back to the community through Entrepreneur teaching engagements at Georgetown University, the company's ocean wildlife conservation effort, the Blue Project, and Tree Mazzanti.