Do you ever need to send large attachments (files or photos) via email but the message gets rejected from the receipient's email server? There are a lot of ISP's (AOL, Yahoo, etc) that put a restriction on the size of attachments that can be sent via email. As an alternative, you can use YouSendIt (www.yousendit.com) service to send your large files. This service acts like a virtual FTP site.
You compose your email online and then attach the file (if there are more than one file, then they should be zipped (compressed)) and then click on SendIt.
YouSendIt will then upload the file to their servers as a repository location.
The Lite (FREE) service will allow you to send a maximum file size of 100 MB/email message.The recipient will receive an email from you with a link to the file.
If the file attachment is more than 20 MB, then you will need to sign up and create an account. The registration is FREE.
They click on the link and then it will prompt the user to download and save the file.
You do not want to click on Open after Download. You want to save the file and then open it up using it's related program.
Enjoy and start sending those large file attachments!
To learn more about how to make better decisions and grow your business, contact us at [email protected] or call 1-866-EMAZZANTI.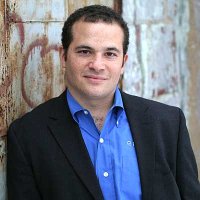 Carl Mazzanti is Co-Founder and President of eMazzanti Technologies, Microsoft's four time Partner of the Year and one of the premier IT consulting services for businesses throughout the New York metropolitan area and internationally. Carl and his company manage over 400 active accounts ranging from professional services firms to high-end global retailers.
eMazzanti is all about delivering powerful, efficient outsourced IT services, such as computer network management and troubleshooting, managed print, PCI DSS compliance, green computing, mobile workforce technology, information security, cloud computing, and business continuity and disaster recovery.  
Carl Mazzanti is also a frequent business conference speaker and technology talk show guest and contributor at Microsoft-focused events, including frequent prominent roles at the Microsoft Inspire (Worldwide Partner Conference / WPC).
Carl, a serial Entrepreneur, gives back to the community through Entrepreneur teaching engagements at Georgetown University, the company's ocean wildlife conservation effort, the Blue Project, and Tree Mazzanti.