DMARC - Domain Fraud Defense
Are You Equipped to Fight Email Fraud?
Defend Against Domain Spoofing
Implementing DMARC is the best way to protect your email traffic against phishing and other fraudulent activity.
It empowers you to ensure legitimate email is properly authenticating and that fraudulent activity appearing to come from domains under your company's control is blocked before it reaches your customers.
Watch this video to learn why every business needs to protect their domain with DMARC
and how bad actors can spoof your domain easily to damage your business
if you don't implement DMARC.
Creating a DMARC record is the first step to
protecting your customers, your brand, and your bottom line from email fraud.
Email fraud costs companies around the world billions and can destroy brand reputation and consumer trust in a matter of minutes.
Highly targeted, low-volume business email compromise (BEC) scams are arguably the most dangerous, costing organizations the globe $43 billion since 2016, according to the FBI.
Unveiled in 2012 by an industry consortium, DMARC is an open authentication protocol that enables domain-level protection of the email channel. 
Building on existing standards Sender Policy Framework (SPF) and DomainKeys Identified Mail (DKIM), DMARC is the first and only widely deployed technology that can make the "header from" domain (what users see in their email clients) trustworthy.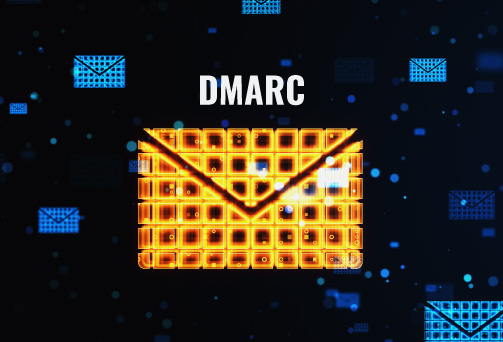 DMARC empowers senders to…

DMARC empowers receivers to…

Protects employees, business partners, consumers and brands.
DMARC eliminatges an entire class of fradulent email before it reaches your employees, partners and customers. 

Gives immediate insight into the email threat landscape.
You can't control what you can't see. Implementing DMARC gives you instant visibility into the threats targeting your company. It effectively shines a light on a domain phishing and spoofing attacks that put your customers and brand reputation at risk. 
Increases email deliverability and engagement.
Approximately one in five phishing attacks results in reduced email engagement. DMARC increases both deliverability and engagement of legitimate email programs. 

Reduces customer services costs.
By blocking phishing attacks, DMARC dramatically reduces customer services costs.

Reduces phishing remediation costs.
Phishing costs brands $4.5 billion every year. DMARC reduces the spend on fraud, reimbursement and phishing remediation costs. 
Are you equipped to fight email fraud?
Schedule a meeting today with our email security experts to learn
if your domain is vulnerable to domain spoofing.
Some of the world's largest mailbox providers are supporting DMARC.
Today, an estimated 80% of the world's consumer inboxes are protected by DMARC.
"We're rapidly moving toward a world where al email is authenticated. Implementing a DMARC policy ensures that a sender's reputation doesn't drop due to the actions of spammers. If your domain doesn't protect itself with DMARC, you will be increasingly likely to see your messages sent directly to a spam folder or even rejected."
"Overnight, the bad guys who have used email spoofing to forge emails and launch phishning attempts pretending to come from a Yahoo! Mail account were nearly sttoped in their tracks."
SVP of Communications Products, Yahoo
Time to Start Your DMARC Journey
BEC attacks are complex and multifaceted.
That's why they require a complete solution that addresses all attackers' tactics – not just some of them. 
While there's no silver bullet for BEC and EAC, deploying DMARC is a good start. It is a critical component in defending against imposter threats, especially those that spoof trusted email domains. 
DMARC is the most effective way to protect against domain spoofing and stopping fraudulent emails from using your domain. 
At eMazzanti Technologies, we help some of the world's largest brands successfully deploy.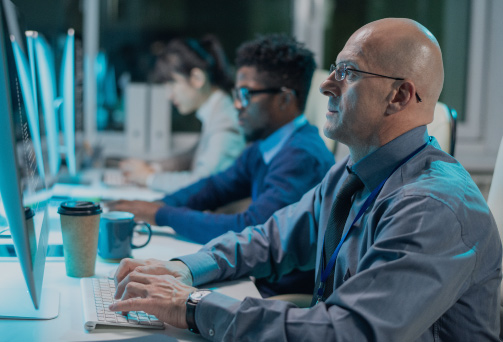 Please contact our team or complete the form.
A representative will contact you shortly.