eMazzanti Technologies has been nominated for a 2013 Small Business Influencer Award in the category of Corporations.
The Small Business Influencer Awards honor those who are influential to small businesses in North America, through the products, services, knowledge, information or support they provide to the small business market.
The Awards are designed to recognize the unsung heroes of small businesses – those who support and encourage entrepreneurs and small business owners, and help them achieve success and stay successful.
Says Anita Campbell, CEO of Small Business Trends and one of the co-founders of the Awards along with Ramon Ray of SmallBizTechnology.com, "Influencers are those who play crucial roles in the small business ecosystem, but who often are in the background. Many of the nominees are themselves small business owners, entrepreneurs or small businesses. The impact of the Awards goes well beyond nominees, however – the awards also encourage and excite the nominees' employees. The Awards are intended to provide that added little boost in motivation and morale that can make a big difference in results. Being nominated also distinguishes the nominee from competitors, and in that sense can lead to competitive advantage."
About the Small Business Influencer Awards
The Small Business Influencer Awards, now in their third year, enable the small business community to nominate and show their support for those that influence and support them. The Awards have an open nomination period, with community voting, and then a judging period by a group of industry-knowledgeable judges.
The Small Business Influencer Awards initiative is produced by Small Business Trends, an award-winning online publication, serving over6,000,000 small business owners, stakeholders and entrepreneurs annually, and SmallBizTechnology.com, a media company that produces online content and live events educating small and mid-sized companies on how to strategically use technology as a tool to grow their businesses. The Awards can be found on the Web at: SMBInfluencers.com.
Vote for
eMazzanti Technologies
Vote for
Carl Mazzanti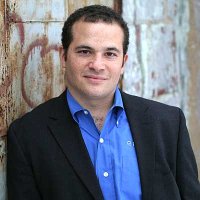 Carl Mazzanti is Co-Founder and President of eMazzanti Technologies, Microsoft's four time Partner of the Year and one of the premier IT consulting services for businesses throughout the New York metropolitan area and internationally. Carl and his company manage over 400 active accounts ranging from professional services firms to high-end global retailers.
eMazzanti is all about delivering powerful, efficient outsourced IT services, such as computer network management and troubleshooting, managed print, PCI DSS compliance, green computing, mobile workforce technology, information security, cloud computing, and business continuity and disaster recovery.  
Carl Mazzanti is also a frequent business conference speaker and technology talk show guest and contributor at Microsoft-focused events, including frequent prominent roles at the Microsoft Inspire (Worldwide Partner Conference / WPC).
Carl, a serial Entrepreneur, gives back to the community through Entrepreneur teaching engagements at Georgetown University, the company's ocean wildlife conservation effort, the Blue Project, and Tree Mazzanti.