Shaking hands upon introduction. Holding a menu at a restaurant. Many touches you regularly performed pre-COVID-19 now seem like an unnecessary risk.
We can relate. We feel this way about traditional software deployment. In a traditional deployment, eMazzanti's specialists work with members of the client organization to log into a device and configure all software, custom settings and security measures. We then test that all systems are go, often with the help of the end user, before moving onto the next device. While we are known for our efficiency and commitment to minimizing downtime, we recommend that clients seeking to update the software on a high volume of devices opt for a solution that accomplishes these steps en masse. That's why we recommend Zero Touch Deployment for schools embracing virtual learning in the Fall 2020 semester.
How Zero Touch Deployment Works
eMazzanti is a proud Microsoft Gold Partner with the resources to help schools take advantage of Microsoft Office for Education at this critical time. With Zero Touch Deployment, we supply a combined solution of Microsoft hardware and software. Devices can be shipped to students ready to use out of the box, reducing deployment time to zero, thanks to Windows Autopilot.
Our team will work with yours to create IT infrastructure that bars devices not sanctioned and programmed by your school from accessing your network.
You're in the driver's seat from here. As the semester rolls on, school administrators can remotely manage policies, profiles, and apps for optimal security.
Keep Your School Uniform
From Microsoft Teams (click here to download a handy guide to Microsoft Teams for Education) to Microsoft Translator, Zero Touch Deployment ensures that students have secure and uniform access to all of the Microsoft Office for Education tools they need to succeed this semester.
Zero Touch Deployment allows schools to quickly and securely deploy devices, reducing operational downtime to ensure that students don't miss a beat on the march to the virtual classroom. Educators: learn the benefits firsthand. Contact eMazzanti to begin.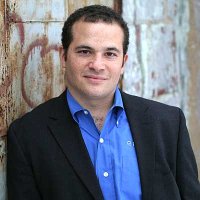 Carl Mazzanti is Co-Founder and President of eMazzanti Technologies, Microsoft's four time Partner of the Year and one of the premier IT consulting services for businesses throughout the New York metropolitan area and internationally. Carl and his company manage over 400 active accounts ranging from professional services firms to high-end global retailers.
eMazzanti is all about delivering powerful, efficient outsourced IT services, such as computer network management and troubleshooting, managed print, PCI DSS compliance, green computing, mobile workforce technology, information security, cloud computing, and business continuity and disaster recovery.  
Carl Mazzanti is also a frequent business conference speaker and technology talk show guest and contributor at Microsoft-focused events, including frequent prominent roles at the Microsoft Inspire (Worldwide Partner Conference / WPC).
Carl, a serial Entrepreneur, gives back to the community through Entrepreneur teaching engagements at Georgetown University, the company's ocean wildlife conservation effort, the Blue Project, and Tree Mazzanti.