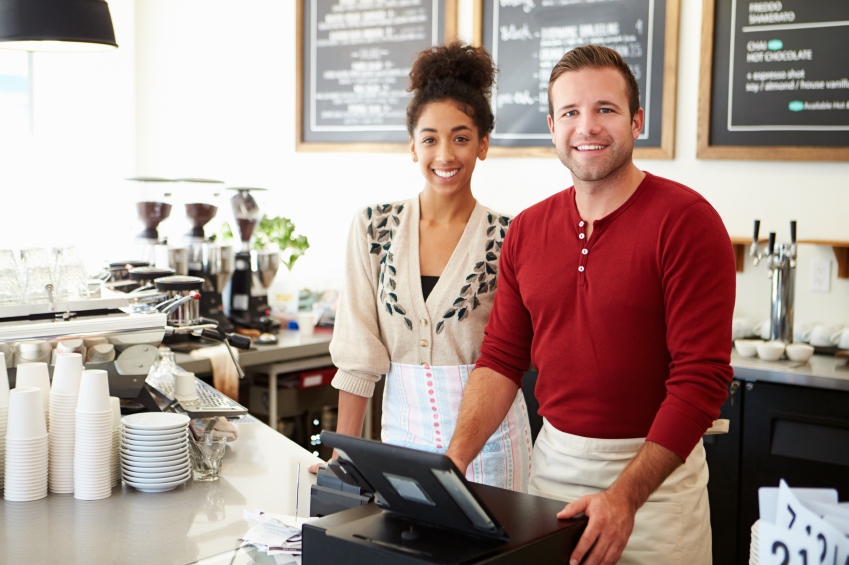 Starting a business requires all of the energy, friends, money and resources you can assemble. You can make a difference in the world, but you won't have much of an effect if you are out of business in a year, as many startups are.
Today, technology plays an important role in every business. Making the most of the available technology will increase the odds of realizing your vision. Here are five technology strategies to help you create an awesome startup success.
1.  Be Fast
The speed at which you execute your business idea may dictate your success. It's best to be first in the market or your chosen niche and you need to start generating sales before you run out of cash. A few ways to speed things up:
Get on the cloud – Accounting, marketing and website software can all be up and running in hours instead of weeks or months with cloud-based applications. The faster the doors open the sooner you can start saving the planet and generating revenue. Cloud applications also allow for faster innovation in products and services.
Use current technology – Today's technologies work faster and use less energy, making the business and the economy more productive. Windows 8 on your desktop, laptop, tablet and mobile phone puts all of your files and contacts at your fingertips no matter which device you are using. The familiar Windows and Microsoft Office experience shrinks your learning curve.
Arrange fast IT service and support – In today's hyper-paced business environment, down time is costly, hindering employee productivity and customer service. Make sure you have monitoring and support for your network available 24/7. And, I don't mean from your cousin.
Fail quickly and adjust. Move fast to stay ahead of the competition and rapid changes in technology. Make a plan, but be prepared for adjustments and unexpected changes in direction. Don't be afraid to experiment and learn as you go.
2.  Be Lean
To adapt quickly to the competition, changing market conditions and new opportunities you must be efficient and agile. A small footprint allows you to change direction without a lot of waste. How to lose weight:
Outsource IT – Managed Service Providers (MSPs) offer excellent advice on technology choices and can quickly put it all together for you. Many offer IT equipment leasing or will provide the entire IT infrastructure you need, including service, for a monthly fee.
Conserve capital – On the cloud you pay as you go for only the resources you use.  Start by researching solutions online and use free trials to find the solutions that fit. Inexpensive back-office and all-in-one website and marketing solutions preserve cash. Instead of expensive retail POS systems use mobile devices with add-on payment technology.
Create a virtual business – With cloud applications, video conferencing, file sharing and mobile devices you can operate a business without an office, full-time employees and expensive benefits. Outsource manufacturing and everything you can. Freelance marketing, development, and sales resources can be scaled up and down as needed. Sell from a website rather than a brick-and-mortar location.
3.  Collaborate
You want to stay connected and run your business no matter where you are. Here's how:
Use software to shrink distances – Easily share data, media, email and ideas with your staff (real or virtual), vendors, and customers from the office, at home, or on the road with collaboration applications like Microsoft Office 365 Small Business. Personal and business contact information on all of your devices helps you to build long-term relationships.
Find help with social media – Keep up with colleagues and industry developments on Facebook, Twitter and LinkedIn. So much information is available it's not difficult to get help with a particular issue. Use social media to collect suggestions from customers.
4. Use Technology to Drive Revenue Growth
Wow customers – Digital menus, point-of-purchase promotions and targeted entertainment on multi-media displays engage customers in a dynamic immersive experience. Apps for customers like loyalty programs and on-line purchase options keep customers coming back, a sure path to revenue growth.
Market research – Boatloads of information are easily gathered and analyzed, providing insights to create new versions of products and services.  Look for demographics, preferences and trends in your target market. Customer satisfaction surveys are easy to produce and tell you how customers perceive your business.
Improve sales tools – Create electronic sales support materials, quotes and agreements. To increase motivation, try a real-time leader board. Automate the sales process with modern marketing applications. Capture sales on the spot with mobile POS solutions.
Align technology with customers' values – Millennials are looking for cool technology to create a better world, and they prefer products that align with their values of less consumption and sustainability. (Examples: UBER and FlyKly). Use cool technology and a cause to increase sales with younger customers. If your ideal customer fits another profile, align the technology to their preferences.
5.  Choose a Long-term IT Partner
A worthy IT services consultant and provider has customer revenue growth as their primary focus. The vendor you keep will help you realize your vision, becoming a long-term partner as you create a successful enterprise.
Find a vendor with a world-class crew to solve business problems. A well-connected IT company can access services, skills and technologies from a variety of sources and partners to solve[LHY1]  your technology problems quickly and effectively.
Choose a partner who has created customized technology solutions for hundreds of small businesses like yours. Find out if they are up-to-date on mobile operating systems and apps for business, and know how to integrate mobile with existing business applications and processes.
Pay extra attention to data security and privacy. One data security breach can ruin your reputation and sink revenues. Choose a vendor you can trust to keep you ahead of the latest security threats, and one that offers Microsoft technologies, which don't gather personal information for advertising.
As a startup, budgets will be stretched. Predictable IT costs that include available 24×7 unlimited IT support and disaster recovery services for a fixed, monthly fee eliminate costly IT surprises.
Technology powers much of your life. The right technology strategy developed with expert advice from the right technology partner can power a fast, lean, connected and wired-to-grow business to epic success.
Additional Resources:
Disaster Recovery and Data Security Excellence Propel eMazzanti to Fifth Consecutive Ranking on Inc. 5000 List
Why Companies Need a Managed IT Services Provider to Survive and Prosper