The case for signing an MSP to obtain the IT services necessary for business continuity and growth in today's technology landscape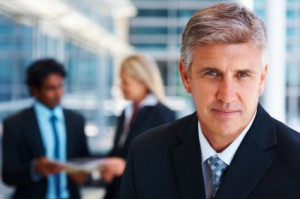 The usual arguments for contracting with a Managed IT Services Provider (MSP) include lack of time and resources to manage IT, reduced costs from outsourcing, and predictable IT budgets (see this previous article, "Why Companies Need a Managed IT Services Provider.")
Those reasons are still valid, but are now secondary to more critical considerations that come with the accelerated rate of change in our mobile digital world.
Today's rapid shifts in technology, new business models, and increased online hazards mean that having the right IT partner is more about achieving growth in the new technology landscape and surviving today's data security threats than it is about improving productivity and cutting costs.
Even though incremental improvements are nice, doing business in the margins does not guarantee survival and prosperity anymore. Today, the business risks are greater. But, fortunately, so are the opportunities.
The new technology landscape with educated, connected buyers presents a tremendous growth opportunity for innovative businesses. Companies must be continuously tied in to expert IT advice to take full advantage of the available technology options. An in-house IT resource doesn't have the time or the broad awareness to stay current with all of the relevant skills and knowledge.
A team of IT experts at an MSP, who are continuously learning, can best keep decision makers up to date with the latest tech developments and well-connected to the opportunities that come rapidly with change. Example:
A high-end furniture retailer engaged eMazzanti Technologies to implement wireless networks and mobile POS systems as the chain expanded. eMazzanti monitors and proactively supports those systems with eCare Managed Services to maintain high levels of customer service at multiple stores, creating a competitive advantage.
"Technology becomes a valuable way to support your brand and engage your customers. We have to stay one step ahead of them—wow them with cool things that they haven't seen in other stores."  Matt Wilkerson, Head of Retail for Timothy Oulton Americas
Today's business risk is tied closely to the reliability and resilience of a company's IT. A serious data security breach (see Heartbleed), or extended downtime from a major storm, or a malicious attack on your network or website (see Ransomware) all have the potential to put you out of business. Expert data security and business continuity services from an MSP have been shown convincingly to make the difference if a business survives a serious event or not. Examples:
Due to business continuity planning and advance preparation, 100% of eMazzanti's 400+ customers were back up and running within 72 hours of 2012's Hurricane Sandy.
eCare Network Management customers were protected from the Heartbleed attack as plans and processes were quickly implemented once news of the threat began to hit the message boards.
It comes down to this…
Who's your crew?
"IT is a key market differentiator and driver of revenue growth. A qualified MSP will inform IT strategy, ensure business continuity, and harden data security, acting as a trusted business partner that feels like an extension of your company."
Carl Mazzanti, CEO, eMazzanti Technologies
How to choose an MSP
Ask these questions to evaluate if an MSP is connected, trained, and experienced enough to trust with your critical business functionality.
Can they demonstrate how to thrive in the new mobile IT landscape?

Do they have a track record of delivering on business continuity when the worst happens?

 

Are they recognized by major OEMs

as a top-tier IT provider

 

Do they have access to resources at major OEMs that individual customers do not?

Do they continuously train their technicians and maintain current credentials?

Are they up-to-date on BYOD, mobile operating systems, and apps for business?

Do they know how to integrate mobile with existing business applications and processes?
The right MSP is closely aligned and connected with the major OEMs, can call in the right experts, and is already using the newest technologies. They prepared for Hurricanes Irene and Sandy with continuity plans that worked for 100% of customers. Continuous growth and a pile of industry awards show you they're doing the right things.
eMazzanti's eCare Managed Services meet all of the criteria to be your MSP and trusted business advisor. More than an extension of your IT department, eCare is your ticket to survival, growth and prosperity, having the IT expertise businesses crave in the new technology landscape.
Take this quick assessment
See if an MSP can help your business prosper.
You need an MSP in today's mobile, connected IT environment if:
You hear about new technologies but don't know how to implement them.

You look at your phone and ask, "Why can't I access my office application?" Or, you wonder why you can't have all of the product information at your fingertips on the sales floor?

Customers walk out because you don't have the answers right now.

You wonder how you would fill orders while your system is knocked out by a storm or fire.

Your data security was set up by the boss's nephew.
What is an MSP?
A Managed Services Provider (MSP) lets you delegate specific IT operations to them. The MSP is then responsible for monitoring, managing and/or problem resolution for your IT systems and functions.
Managed services providers offer services such as:
Expert technology advice, call anytime on any issue.

Alerts for virus and malware attacks; potential hardware and software issues

Data backup and recovery for all your devices (desktops, laptops, servers, smartphones)

Disaster Recovery Services

Data Security

24X7 network monitoring

Proactive support

Other IT functions you wish to outsource
A capable MSP proactively monitors and maintains your systems in order to help you avoid problems and downtime. You can get just the basics or a premium service that puts them at your disposal.
Call  1-866-EMAZZANTI or visit emazzanti.net for outstanding managed IT services from eMazzanti Technologies, a Microsoft 2012/13 Partner of the Year, 5X WatchGuard Partner of the Year, 5X Inc 5000 company, HP Partner of the Year and Xerox Platinum Partner.