Hoboken, New Jersey ­- (Vocus) Feb, 2014 –A new article from eMazzanti Technologies, an IT support and computer consultant in the New York City area, articulates the business rationale for choosing external IT help from a Managed Services Provider (MSP).  The article is called, "Why You Need a Managed Services Provider."
"Outsourcing day-to-day management responsibilities is also known as Managed Services," said Jennifer Mazzanti, president, eMazzanti Technologies. "In the IT industry, the definition is more specific and usually means the 24×7 monitoring and the day-to-day IT administrative duties of a whole network."
Why a Managed Services Provider is Needed
Information technology (IT) systems are expected to meet high standards of operation, while offering 24/7 availability, security, and performance. In today's environment, a business has to keep pace with the constant changes in IT, performance demands, and pressure to deliver competitive IT functionality. To meet these challenges, many organizations consider outsourcing their IT activities to be an attractive option.
What is a Managed Services Provider?
A Managed Services Provider (MSP) lets a company delegate specific IT operations to them. The MSP is then responsible for monitoring, managing and/or problem resolution for the IT systems and functions.
Managed services providers offer services such as:
Alerts for virus and malware attacks; potential hardware and software issues
Data backup and recovery for different devices (desktops, notebooks, servers, etc.)
Software Patch management
Data Security
Basic services often start with a monitoring service which notifies a company of problems, but the company must resolve them on its own. More intensive services cover everything from alerts through problem resolution.
MSPs act as an extension of your IT department, taking care of routine IT infrastructure monitoring and management around the clock and freeing up your IT staff to focus on more important projects. An MSP proactively monitors and maintains your systems in order to help you avoid problems and downtime.
Outsourcing IT is not like outsourcing other services: the company maintains control of its IT. It decides what it wants the provider to take care of and what is handled internally by the company. In addition, the MSP subscription model gives the company more budget predictability.
Internal IT vs. MSPs
Sometimes it appears the easiest way to handle IT needs by dedicating resources to having an in-house team of IT professionals. While this may seem like the most fiscally responsible move, it can end up costing more than hiring an MSP.
A technology professional with five years of experience may be worth $70,000+ a year. That $70,000 salary only gets one person, not a team of professionals with expertise and knowledge.
When a company hires its own IT staff, there are also challenges scheduling around vacation, training, and illness. An MSP provides full time IT coverage, but vacations, illness, and other absences don't affect needed support.
Other related resource information
How to Select Outsourced IT: https://www.emazzanti.net/25-criteria-for-finding-great-outsourced-it-support/
7 More Advantages of Managed IT: https://www.emazzanti.net/7-advantages-of-managed-it-services/
About eMazzanti Technologies
eMazzanti Technologies' team of trained, certified experts provide 24×7 outsourced IT support to help ensure business productivity, address challenges of growth, cloud computing, mobility, critical business continuity and disaster recovery demands. The consultancy has special expertise in manufacturing, distribution, retail and PCI compliance, financial, architectural, engineering, construction, government, educational, legal services, accounting, marketing communications, and healthcare market segments, while maintaining high customer satisfaction levels. Flexible support plans range from fixed-fee, around-the-clock network management where eMazzanti functions as an extension of a businesses' IT staff, to a custom-solution provided on an as-needed basis. eMazzanti serves the Hoboken, NJ and NYC area markets as well as regional, national and international business support requirements. The IT firm is Microsoft's 2012 Partner of the Year and on-going Gold Partner, Microsoft Northeast Region Partner of the Year, a four-time recipient of WatchGuard's Partner of the Year and has achieved the Inc. 5000 list for the fourth year in a row. Download the free article: How to Select an IT Provider. More than 400 companies trust their IT support needs to eMazzanti Technologies. For more information contact: Carl Mazzanti 201-360-4400 or emazzanti.net. Twitter: @emazzanti , Facebook: Facebook.com/emazzantitechnologies.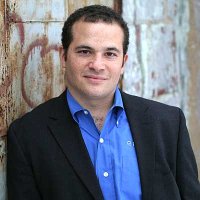 Carl Mazzanti is Co-Founder and President of eMazzanti Technologies, Microsoft's four time Partner of the Year and one of the premier IT consulting services for businesses throughout the New York metropolitan area and internationally. Carl and his company manage over 400 active accounts ranging from professional services firms to high-end global retailers.
eMazzanti is all about delivering powerful, efficient outsourced IT services, such as computer network management and troubleshooting, managed print, PCI DSS compliance, green computing, mobile workforce technology, information security, cloud computing, and business continuity and disaster recovery.  
Carl Mazzanti is also a frequent business conference speaker and technology talk show guest and contributor at Microsoft-focused events, including frequent prominent roles at the Microsoft Inspire (Worldwide Partner Conference / WPC).
Carl, a serial Entrepreneur, gives back to the community through Entrepreneur teaching engagements at Georgetown University, the company's ocean wildlife conservation effort, the Blue Project, and Tree Mazzanti.