Karen M. Hazleton, CPA, has gotten huge returns from a recent technology investment. Since replacing an old server with an HP ProLiant MicroServer Gen8 running Windows Server 2012 R2 Essentials, Hazleton has doubled staff productivity and halved tax return processing time. This has enabled the firm to trim payroll by 15 percent during tax season while boosting profits by 30 percent—not a bad return on a new server and software.
Business Needs
Karen M. Hazelton, CPA, PC, has been providing tax preparation, payroll, and other financial services to small businesses in Luzerne County, Pennsylvania, since 1986. Karen Hazleton, the owner, has 15 employees in two locations and is eager to expand her business. "We've adopted a high-volume, low-price growth strategy, so speed is everything to our profitability," Hazleton says.
Hazleton's average turn time was 10 to 11 days per tax return—not bad, but her goal was to speed it up. Her technology, however, was standing in the way. Her older server, which ran Windows Small Business Server 2003, Microsoft Exchange Server 2003, Intuit QuickBooks, and Drake tax software, was unreliable and did not allow QuickBooks to be accessed by remote workers. When an employee needed to work on a customer's tax return at the customer's office, they had to copy the customer's QuickBooks files from the server onto a flash drive and load the files onto their laptop. When the work was done, they copied the updated files back to the server. This severely impaired remote worker productivity.
Further, the server was often out of commission while Hazleton manually powered it down, applied Drake software updates, and powered it back up. "I had to call my employees and make sure they were off the server," Hazleton says. "Then I had to reset the server and let everyone know that it was available again. All that took an hour, and in my world, an hour is worth a lot of money." When the server was down, everything was down, even the ability to make appointments. Although Hazleton backed up her files, the backup solution was focused on data protection and not reliable enough to disaster-proof the business.
Solution
At the end of the 2013 tax season, Hazleton sat down with her staff to discuss opportunities for improvement. Technology was at the top of the list. Hazleton knew that she needed to start fresh—with her technology and her IT provider. "Our IT partner needed to be proactive in helping us work smarter," she says.
| | | |
| --- | --- | --- |
| | My business is up 20 percent, my payroll is down 15 percent, and our turnaround time is five days shorter. The math sounds unbelievable, but it's true, and it's attributable to our new technology and eMazzanti Technologies. | |
| | Karen Hazleton Owner, Karen M. Hazleton, CPA | |
Through online research, Hazleton found eMazzanti Technologies, a New York City–area IT consultancy and member of the Microsoft Partner Network. "eMazzanti had deep technical knowledge but also understood how to think outside the box for my business," Hazleton says. "It presented options that we hadn't thought about. They set up everything and maintain it all so I can focus on my business."
eMazzanti first moved Hazleton's email system to a hosted Microsoft Exchange 2013 solution, eCare Exchange, stabilizing email messaging and calendars. The company also set up a hosted Microsoft SharePoint Server 2013 service, for sharing files with third parties and ultimately with customers. Next, eMazzanti deployed an eCare Business Continuity storage device running Windows Storage Server 2012 R2 to provide reliable, automated backups with offsite cloud-based disaster recovery.
eMazzanti then replaced the old server with an HP ProLiant MicroServer Gen8, which provided vast amounts of storage at an inexpensive price. "A comparable server from another vendor would have cost three times what the HP ProLiant MicroServer Gen8 did,"  Hazleton says. "The file access times are blazingly fast."
On the server, eMazzanti deployed Windows Server 2012 R2 Essentials, the successor to Windows Small Business Server that integrates remote access, file and print sharing, data backup and restoration, and other core server capabilities in one package. eMazzanti partitioned part of the server for customer financial data. From here, the server can make virtual network connections that enable all employees to access customer files even from customer sites. Also, the new server automatically receives Drake software updates thanks to eMazzanti's eCare Network Management agents, eliminating the hour or more of daily downtime that used to occur.
"We can share QuickBooks files, our appointment book, and other documents without all the file copying that we used to do," Hazleton says. "When I'm done with a client's file, another employee can open the file on the server and continue working, improving productivity and customer satisfaction."
Benefits
By upgrading its technology, Karen M. Hazleton, CPA, doubled staff productivity, halved tax return processing time, and trimmed payroll costs by 15 percent. Hazleton has also improved business continuity in the event of a disaster and gained new ways to expand her business.
Double Productivity, Halve Tax Return Processing Time
Thanks to the ability to access needed server-based software from all computers and the elimination of potential server downtime, Hazleton has reduced tax return processing time from 10 days to 5 days. "When we tell customers that we'll have their tax returns done in five days they're amazed," Hazleton says. "That means that they'll get their refund check the week after they give us their return. We've gotten lots of referrals because of this speedup."
Trim Payroll by 15 Percent, Boost Profit Margin by 30 Percent
Those referrals resulted in a 20 percent increase in business during the 2014 tax season, but for the first time ever, Hazleton did not need to bring on temporary staff. In fact, Hazleton trimmed her payroll by 15 percent during the busiest time of the year. "My business is up 20 percent, my payroll is down 15 percent, and our turnaround time is five days shorter," Hazleton says. "The math sounds unbelievable, but it's true, and it's attributable to our new technology and eMazzanti Technologies."
Improve Business Continuity
Hazleton's data is backed up in triplicate now, giving her increased peace of mind. "If our building burned down tomorrow, we could pull all our files from the cloud and be up and running in hours from another location," Hazleton says.
Expand Business with New Services
With a solid technology foundation, Hazleton is ready to grow—and much faster than previously planned. "Our technology gives us a new level of credibility and capability," Hazleton says. "We've moved from being a 'mom and pop' shop to a midsize business that attracts larger customers. eMazzanti is giving us ideas for all sorts of services that we can offer to grow our business."
These ideas include setting up customer SharePoint sites where customers can access previous-year tax returns. Another is the ability to expand her company reach. "With our server, we can go after customers anywhere in the world and have CPAs working for us from anywhere," Hazleton says. "We are no longer limited by technology, because I have a great setup and continuing support from eMazzanti Technologies."
For more information about other Microsoft customer successes, please visit: www.microsoft.com/casestudies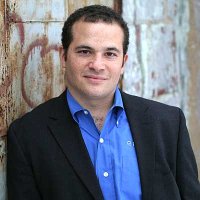 Carl Mazzanti is Co-Founder and President of eMazzanti Technologies, Microsoft's four time Partner of the Year and one of the premier IT consulting services for businesses throughout the New York metropolitan area and internationally. Carl and his company manage over 400 active accounts ranging from professional services firms to high-end global retailers.
eMazzanti is all about delivering powerful, efficient outsourced IT services, such as computer network management and troubleshooting, managed print, PCI DSS compliance, green computing, mobile workforce technology, information security, cloud computing, and business continuity and disaster recovery.  
Carl Mazzanti is also a frequent business conference speaker and technology talk show guest and contributor at Microsoft-focused events, including frequent prominent roles at the Microsoft Inspire (Worldwide Partner Conference / WPC).
Carl, a serial Entrepreneur, gives back to the community through Entrepreneur teaching engagements at Georgetown University, the company's ocean wildlife conservation effort, the Blue Project, and Tree Mazzanti.