"Bottom line, eMazzanti gave us a lot of credibility. We moved from a mom and pop to a mid-sized accounting firm with the latest technology. That has attracted a lot of customers. Since the upgrade, we've never looked back."
Karen M Hazleton, CPA, Owner
Karen M. Hazleton, CPA, PC (KMH) increased productivity by 25%, reduced payroll and increased profit margins by partnering with eMazzanti Technologies to upgrade their aging technology. KMH customers enjoy faster, more personal service and improved data security. A flood of referrals and a variety of new services have enabled KMH to grow by 20% without hiring additional staff.
Business Needs
Latest Technology
KMH needed a technology refresh. With an aging server and 22 PC's running a hodgepodge of operating systems, a variety of problems restricted productivity and hampered growth. "None of my computers were really working for me," explained Hazleton. "I'm a CPA, not an IT person. I need to know that my IT is going to work when it's supposed to work."
Wasted Time
As the company grew, managing QuickBooks files and data became difficult. "We were dealing with partitions, and moving 500 QuickBooks files around on flash drives," said Hazleton. "That ate up a lot of productive time in the office."
They also had problems with Internet connections and downloading data. "To get tax updates we had to get everyone off and reset. It was a nightmare," explained Hazleton. "Resetting and calling everyone took an hour. During that time the receptionist couldn't make appointments."
Poor Service
Hazleton was frustrated with her local computer support. "Our computer service before was difficult to reach and gave lame excuses like 'You know how computers are,'" related Hazleton. "Setting up a new PC took 3-4 hours. We needed to move on."
Data Security
Customers were concerned about protecting their Social Security Numbers. "Data security is our ultimate goal. It is my job to protect my clients' personal information with my life," stated Hazleton.
Solution
Hazleton searched for an IT solutions provider and read good things about eMazzanti. "Carl returned my call in 30 minutes," stated Hazleton. "A tech came out to our office with a plan two days later."
eMazzanti recommended that KMH switch to a better server, upgrade their PC's and standardize their operating systems and printers. Elements of the solution included:
Windows Server 2012 R2 Essentials on an HP ProLiant MicroServer
Lenovo ThinkPad laptops for employees
Windows Storage Server 2012
VPN set up to connect sites 45 minutes apart
Windows Server 2012 support
Windows Server 2012 R2 Essentials is a cloud-enabled server for small business. It provides a powerful and flexible solution that helps control access to business data and enables working remotely with almost any device. The HP MicroServer is quieter, more functional and tiny compared to older servers.
The technology refresh was accomplished over a couple of months with weekly milestones. "We've stabilized our IT now and that's helped us tremendously," stated Hazleton. "Now our employees easily move from one company to another while others access QuickBooks. Four people have mobile access. We use MS Office and Exchange in the cloud."
The new technology gives Hazleton the freedom to offer innovative business solutions. "Any time I meet a challenge with a new customer it's just a phone call to one of the techs who say, 'Yes Karen, you can do that," explained Hazleton. "I'm able to attract a completely different type of client now, which is great for the growth of my business."
Now, PC's are set up in less than an hour, data is backed up to the Cloud, and Hazleton holds face-to-face video-conferencing sessions with clients.
eMazzanti support keeps it all running smoothly. "eMazzanti rocks!" exclaimed Hazleton. "It's such a different environment. I like their technical knowledge, and I can call at the craziest times."
Benefits
Productivity Up 25%
KMH has taken on 20% more business without adding staff. "Our employees are 25% more productive than a year ago. And, they're happier without the glitches that we used to have," explained Hazleton. "We've seen an increase in our bottom line because our payroll has gone down 15% and our gross profit margin per return is up 30%."
eMazzanti has made it much easier for KMH accountants to do their jobs. "The downtime reduction is incredible," stated Hazleton. "We don't touch as many papers now, and we communicate much better with our customers. Because they can work from home we attract better employees and it has decreased the travel time for our staff."
Improved Customer Service
With the new technology, KMH employees have cut the turnaround time on tax returns by two and a half days. "Happier clients are referring dissatisfied customers," said Hazleton. "When I take a laptop on the road I provide a better customer experience. I can access the server and pull up and email returns right in their office."
Sharing accounting data in the cloud facilitates collaboration. "If the client can't finish their bank reconciliation we get on the cloud and do it together," stated Hazleton. "It gives them peace of mind knowing that I'm close, although I actually may be 250 miles away. Our customers are thrilled with the service that we are giving them. I thank eMazzanti for partnering with me to achieve that."
Improved Security
A next generation firewall and regular backups protect customer information against loss and outside threats. "We're backing up to three different locations; if one location goes down that's not an issue for us," explained Hazleton. "I feel more secure because I have IT equipment that works for me and I have an IT team backing me up."
Painless Growth
KMH has grown 20% without hiring or using temps. "We are absolutely more successful and competitive now because we provide a better product at a faster pace," stated Hazleton. "We offer services that we were never able to do before."
With access to their new server on the cloud, KMH is free to work and get customers anywhere. "All of the employees have ThinkPads to present information to clients on-site," said Hazleton. "The remote access has made us look so much better."
Hazleton sums up the technology refresh this way, "I wanted to play with the big dogs. The only way I could grow was to upgrade my IT environment by partnering with eMazzanti. Someday I'll be the CPA on the beach sipping a Piña colada and communicating with a client who thinks I'm slaving away at my desk. eMazzanti is worth every penny!"
Customer: Karen M. Hazelton, CPA
Website: kmhazletoncpa.com
Country or Region: Northeast Pennsylvania
Industry: Professional Services, Tax Preparation
Partner: eMazzanti Technologies
Partner Website: www.emazzanti.net
Customer Profile
KM Hazelton, CPA is a tax preparation firm with offices in Nanticoke, Pennsylvania specializing in business start-ups, individual taxes, corporate partnership taxes and payroll tax preparation for a wide range of satisfied clients throughout Northeast Pennsylvania.
Software and Services
Windows Server 2012 R2 Essentials
Windows Storage Server 2012 R2
Hardware
Lenovo ThinkPad Laptop PCs
HP ProLiant MicroServer
For more information about other eMazzanti customer successes, please visit: www.emazzanti.net/success-stories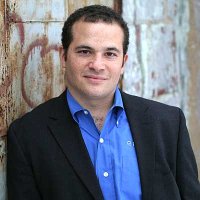 Carl Mazzanti is Co-Founder and President of eMazzanti Technologies, Microsoft's four time Partner of the Year and one of the premier IT consulting services for businesses throughout the New York metropolitan area and internationally. Carl and his company manage over 400 active accounts ranging from professional services firms to high-end global retailers.
eMazzanti is all about delivering powerful, efficient outsourced IT services, such as computer network management and troubleshooting, managed print, PCI DSS compliance, green computing, mobile workforce technology, information security, cloud computing, and business continuity and disaster recovery.  
Carl Mazzanti is also a frequent business conference speaker and technology talk show guest and contributor at Microsoft-focused events, including frequent prominent roles at the Microsoft Inspire (Worldwide Partner Conference / WPC).
Carl, a serial Entrepreneur, gives back to the community through Entrepreneur teaching engagements at Georgetown University, the company's ocean wildlife conservation effort, the Blue Project, and Tree Mazzanti.