Hoboken, New Jersey ­- (Vocus) August, 2013 eMazzanti Technologies has recently published a new article aimed at helping companies prepare for man-made or natural disasters that could dramatically affect business operations. Simply stated, disaster recovery solutions are more accessible, and more necessary, than ever before. The article is called: Disaster Recovery Solutions.
"Very few of us would hide our life savings under a mattress with confidence that those funds would remain safe and sound," said Jennifer Mazzanti, president, eMazzanti Technologies. "However, many businesses risk their valuable digital assets in a similar way."
The equivalent of hiding cash under a mattress is actually fairly commonplace in many businesses. Companies frequently store all of their data and information in just one place, leaving them vulnerable to the consequences of a catastrophe, whether physical or technical. Unfortunately, according the Small Business Administration, few companies that undergo significant data loss resulting from a disaster can pull things together quickly and effectively enough to survive long-term—further underscoring how imperative it is for businesses to have effective disaster recovery solutions in place.
Businesses have a number of options for preserving business continuity in the wake of disaster and cloud computing stands out as one of the most compelling, cost-effective and easy-to-maintain solutions. One obvious reason businesses can rely on cloud services for disaster recovery is that the cloud stores data in places other than where a business physically resides, which means a physical disaster that strikes a company shouldn't impact its data. In addition, a cloud service provider will offer geographic redundancy, a feature that replicates data in numerous locations for added security.
Many cloud vendors also provide hosting services that help keep a business running while it recovers from disaster. Cloud computing solutions also help ensure a company receives daily backup of all data and in-place, state-of-the-art security measures.
Office 365 and virtualization, for example, provide robust disaster recovery capabilities as well as enterprise-grade reliability.
About eMazzanti Technologies and Industry Leadership
eMazzanti Technologies' team of trained, certified experts provide 24×7 outsourced IT support to help ensure business productivity, address challenges of growth, cloud computing, mobility, critical business continuity and disaster recovery demands. The consultancy has special expertise in manufacturing, distribution, retail, financial, architectural, engineering, construction, government, educational, legal services, accounting, marketing communications, and healthcare market segments, while maintaining high customer satisfaction levels. Flexible support plans range from fixed-fee, around-the-clock network management where eMazzanti functions as an extension of a businesses' IT staff to a custom-solution provided on an as-needed basis. eMazzanti serves the Hoboken, NJ and NYC area markets as well as regional, national and international business support requirements. The IT firm is Microsoft's 2012 Partner of the Year and on-going Gold Partner, Microsoft Northeast Region Partner of the Year, a four-time recipient of WatchGuard's Partner of the Year and has achieved the Inc. 5000 list for the fourth year in a row. Download the free article: How to Select an IT Provider.  More than 400 companies trust their IT support needs to eMazzanti Technologies. For more information contact: Carl Mazzanti 201-360-4400 or emazzanti.net. Twitter: @emazzanti, Facebook: Facebook.com/emazzantitechnologies.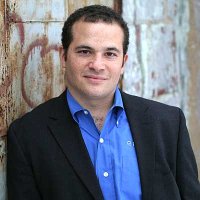 Carl Mazzanti is Co-Founder and President of eMazzanti Technologies, Microsoft's four time Partner of the Year and one of the premier IT consulting services for businesses throughout the New York metropolitan area and internationally. Carl and his company manage over 400 active accounts ranging from professional services firms to high-end global retailers.
eMazzanti is all about delivering powerful, efficient outsourced IT services, such as computer network management and troubleshooting, managed print, PCI DSS compliance, green computing, mobile workforce technology, information security, cloud computing, and business continuity and disaster recovery.  
Carl Mazzanti is also a frequent business conference speaker and technology talk show guest and contributor at Microsoft-focused events, including frequent prominent roles at the Microsoft Inspire (Worldwide Partner Conference / WPC).
Carl, a serial Entrepreneur, gives back to the community through Entrepreneur teaching engagements at Georgetown University, the company's ocean wildlife conservation effort, the Blue Project, and Tree Mazzanti.