Before getting involved in technology, Carl and Jennifer Mazzanti spent a lot of time on the ocean. Carl enjoyed sailing and Jennifer worked with a shark conservation group. Over the years, and as eMazzanti Technologies grew, the company as a whole started looking into ways to support the ocean and the environment.
The Project Blue microsite is allowing us to share our stories, show how we're helping and show you how you can too. We're spreading the word through local community groups, social media, and speaking about the issue with clients. This platform will also allow us to share some FAQs, images of our adventures, and to give the opportunity to researchers to reach out for financial support.
Through Project Blue we will also be building bridges and awareness, recruiting researchers as partners, and ultimately start working on a better way to share the research that is being done in the name of the environment.
At eMazzanti Technologies, the environment and the ocean are close to our hearts. Everyone has something that they are passionate about. Some devote that same kind of passion to their business—Carl and Jennifer Mazzanti included.
Support the ocean and the environment !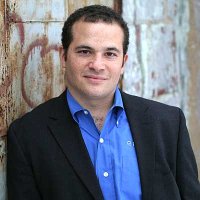 Carl Mazzanti is Co-Founder and President of eMazzanti Technologies, Microsoft's four time Partner of the Year and one of the premier IT consulting services for businesses throughout the New York metropolitan area and internationally. Carl and his company manage over 400 active accounts ranging from professional services firms to high-end global retailers.
eMazzanti is all about delivering powerful, efficient outsourced IT services, such as computer network management and troubleshooting, managed print, PCI DSS compliance, green computing, mobile workforce technology, information security, cloud computing, and business continuity and disaster recovery.  
Carl Mazzanti is also a frequent business conference speaker and technology talk show guest and contributor at Microsoft-focused events, including frequent prominent roles at the Microsoft Inspire (Worldwide Partner Conference / WPC).
Carl, a serial Entrepreneur, gives back to the community through Entrepreneur teaching engagements at Georgetown University, the company's ocean wildlife conservation effort, the Blue Project, and Tree Mazzanti.