Why Philanthropy Is Important ?
As the founders of eMazzanti Technologies, we recognize that all our professional successes would not be possible without the support of our community. In much the same way, we feel a responsibility to give back to the greater community upon which we all depend.
We have found that serving others and protecting the environment helps to unite and motivate our staff, who see their labor support a good cause. These efforts also strengthen relationships with our clients, who feel that their investment with us pays dividends beyond meeting their technology needs as we work for the greater good.
We've seen how leadership in philanthropy inspires other businesses to do the same and, in its own way, goes viral. Further, in light of the political climate in the U.S. and current fears about our government's willingness to support environmental research, we feel that the responsibility to provide the necessary funding for conservation will increasingly fall to the business community and individuals.
Personally, it is important to teach our two sons that philanthropy is a duty implicit with success. They've been involved in all our volunteer activities as we want to show them that action, beyond donation is a must.  They are actively involved in all our philanthropic planning and have even driven some of our focus.  We want them to understand that hope is not a passive concept and that they need to take action to build the future they look forward to.
I'd be remiss if I didn't admit that our philanthropy work sometimes feels selfish. These are great experiences.  We get to meet with and assist some incredible people doing even more incredible things.  We get to feel the satisfaction of doing something to replace the hopelessness of what seems like an impossible task with knowing you are edging your cause forward, if only a little.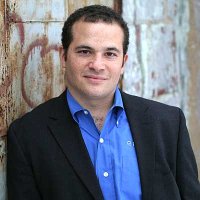 Carl Mazzanti is Co-Founder and President of eMazzanti Technologies, Microsoft's four time Partner of the Year and one of the premier IT consulting services for businesses throughout the New York metropolitan area and internationally. Carl and his company manage over 400 active accounts ranging from professional services firms to high-end global retailers.
eMazzanti is all about delivering powerful, efficient outsourced IT services, such as computer network management and troubleshooting, managed print, PCI DSS compliance, green computing, mobile workforce technology, information security, cloud computing, and business continuity and disaster recovery.  
Carl Mazzanti is also a frequent business conference speaker and technology talk show guest and contributor at Microsoft-focused events, including frequent prominent roles at the Microsoft Inspire (Worldwide Partner Conference / WPC).
Carl, a serial Entrepreneur, gives back to the community through Entrepreneur teaching engagements at Georgetown University, the company's ocean wildlife conservation effort, the Blue Project, and Tree Mazzanti.