Fortune Footwear Shrinks the World with Microsoft 365 and Teams
"Microsoft Teams provides us with an easy way to keep communication and best practice together where all levels of the organization can be part of the dialogue. The staff in China now feels like they are part of the team."
Maureen Graham, Director of Operations, Fortune Footwear
Background
Private Label Footwear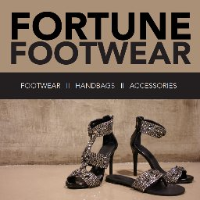 Fortune Footwear Inc. (Fortune) is a private label women's footwear and handbag sourcing, design, and distribution company with headquarters in New York City. The company strives to deliver innovative styles at the right price and provide the highest level of quality and service to generate success for its clients.
Customers include retail chains, shopping networks, branded, celebrity buyers and catalog companies. With hundreds of new women's shoe and handbag designs every year, more than 10 million pairs of shoes and 3 million handbags are manufactured in Northern and Southern China for its customers around the globe.
IT Services from eMazzanti
With its office staff growing, Fortune's one-man IT support team proved to be inadequate. The office needed more equipment, and its custom-built PCs didn't match, making support challenging.
"We knew we had outgrown our IT resource, because there was so much negative feedback and delays in issues being resolved," reported Maureen Graham, Director of Operations. "If something happened on Tuesday, it had to wait until Thursday. We weren't moving forward."
Junior, the "mayor" of Fortune's building who could help with anything, recommended Carl Mazzanti. Leadership interviewed Carl and met the eMazzanti staff. After analyzing the costs, they engaged eMazzanti to manage the company's PCs, Macs and network equipment.
"Carl is so knowledgeable and tries so hard to fit with your organization and help, once you meet and hear him, you're sold," related Graham. "I don't know IT, I'm just a facilitator. My gift is to know who can do what for me."
Collaboration Needed
eMazzanti's eCare managed IT services, provide 24/7 monitoring and support for Fortune, including a DR solution with an off-site mirror of the company's ERP system. The service has improved the functionality of the office and eliminated the existing resentment towards IT.
"It was a totally different ballgame when eMazzanti came on board," reported Graham. "We were very lucky. eMazzanti brought in a uniform product and expert advice to help the company grow."
After upgrading Fortune's PCs and network equipment eMazzanti asked them to consider migrating to Microsoft 365. The CFO was ready to do it to enhance collaboration, and eventually the company agreed.
"With the HQ here in New York and our manufacturing arm located in China, we needed a way to tackle the diversity in communication and time relative to the culture and location," related Graham.
Solution
Microsoft 365 and Teams
Fortune's designers and account managers who collaborate daily enthusiastically embraced Microsoft 365 and Teams, finding that its functionality empowered a high level of interaction regardless of circumstances. "It's taken us a while, but events helped facilitate overall adoption within the company."
With eMazzanti's assistance, Graham trained everyone within 48 hours. "Because of the knowledge eMazzanti has behind them, people bought laptops and smoothly came online," she reported. "eMazzanti got them setup on Microsoft 365 with Teams, and enabled print from home."
"They all love working on Teams together, collaborating on shared documents and designs, because they can access it all over the world vs only in the office before. Learning the software and making it work for us has been very helpful. Nobody had an issue with anything after the first week."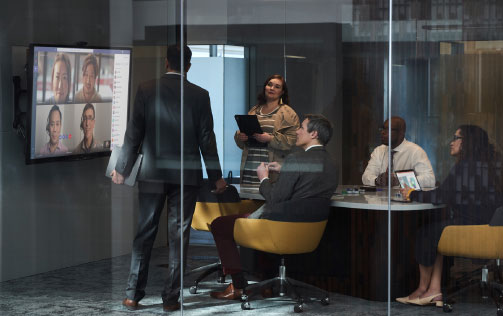 Outside Collaboration
The Fortune Footwear Team now has a highly productive way to communicate with all levels of the organization, clients and vendors. Graham uses Teams with the CFO and eMazzanti to get technical advice.
"You turn to someone like Almi, and because of his knowledge, he can answer my needs to help the company grow," she said. "eMazzanti always has the answer. If not, they figure it out in a short time. Everyone loves the eMazzanti team."
"Carl's gives his people the tools to grow, trains them, and that helps me, because I don't have to worry about reading every Microsoft document that comes my way. He sends them to different places to learn, so when they come to your office, they protect me and help me."
Benefits
Increased Inclusion
In the past year, Fortune developed a positive D&I culture that it fostered with the use of Microsoft 365 and Teams. The owner would never have considered WFH and now the company is embracing it. The staff no longer flies back and forth frequently.
"Implementing Microsoft 365 with Teams has brought Fortune's two offices closer together," explained Graham. "We talk to them more, and they reach out to us more. They know they're not standing alone. Today, I saw an email from the owner thanking the China office for becoming more involved in growing the business. A big part of that is they feel they're part of our team."
"When I send an email and include the China team, they know to reach out to us on Teams because we're there to help them. I don't think they felt that before when they had to send people to the office for a week."
More Bang for the Buck with People
By giving them the right tools, Fortune has made its domestic and international staff more efficient and capable of doing their jobs to the best of their ability.
"You get more bang for the buck with people who are working with the latest equipment and software because eMazzanti stays on top of that," reported Graham. "eMazzanti and Microsoft 365 have allowed us to grow. When we need to do this or that, we go to eMazzanti and get answers to fill the gaps in our knowledge so we can move forward."
Empowering and Productive
Everyone at Fortune is now functioning beautifully with improved collaboration halfway around the word. "When people come to me, I turn to eMazzanti and they never disappoint," stated Graham. "We're all quite happy with it. I got an email from the CEO saying he is very pleased with how everyone is doing their job."
"We're not only embracing the collaboration technology, we're being productive," concluded Graham. "The owner works closely with a part of the staff that he's known for 15-20 years and depends on them. Designers, account managers and the China office staff all operate as one team."